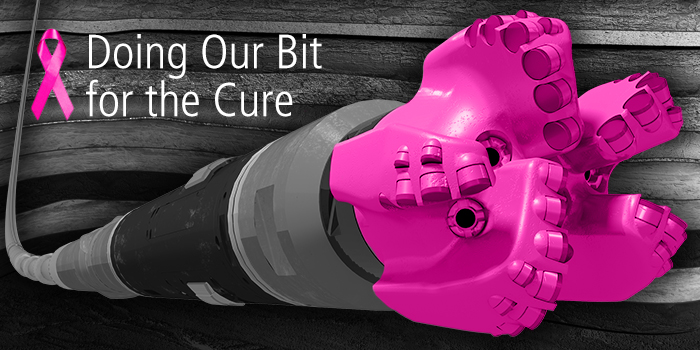 This still looks like a demon from some pink hell that wants to eat my face.

We've all been around the block enough times to get a little cynical about October's annual pink-washing ritual, but this takes the big pink cancer cake. The Susan G. Komen Foundation has teamed up with the fossil-fuels drilling equipment company Baker Hughes to produce 1,000 pink drill bits that will raise awareness...under the earth...among sentient natural gas deposits? I don't know, dude.
What's even more impressively mind-boggling is that this is the second year Baker Hughes and Komen have done this. Baker Hughes is also donating $100,000 to the cause, which is a good idea since the chemical slush they use to dissolve rocks and release natural gas has a tendency to seep into water supplies and cause breast cancer.