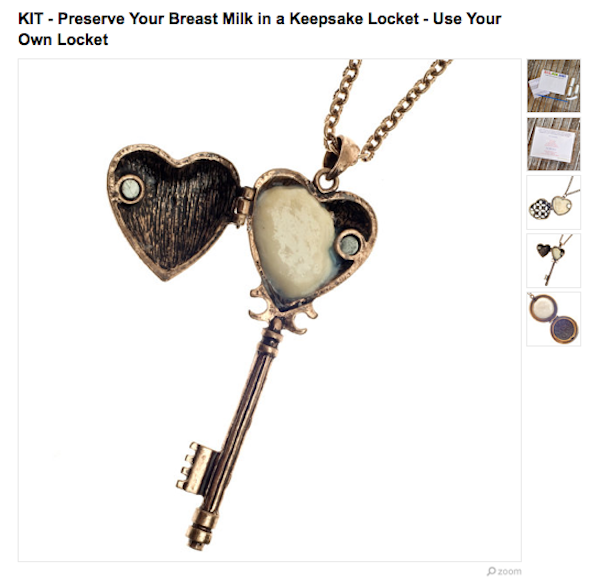 Breast milk oyster on the half locket, anyone?
Generally speaking, if it's a body fluid, someone on Etsy has turned it into a craft. If you're sad to see the precious moments of breastfeeding your child come to an end, or if you just want your great-great-grandchildren to think you were some kind of hippie, consider preserving drops of your breastmilk forever in thankfully one-of-a-kind jewelry. Your DNA will be very useful if your descendant is ever on one of those celebrity ancestry shows: "Looks like your great-grandmother was actually a weirdo. A Spanish weirdo."
Here are a couple of less clumpy-looking options: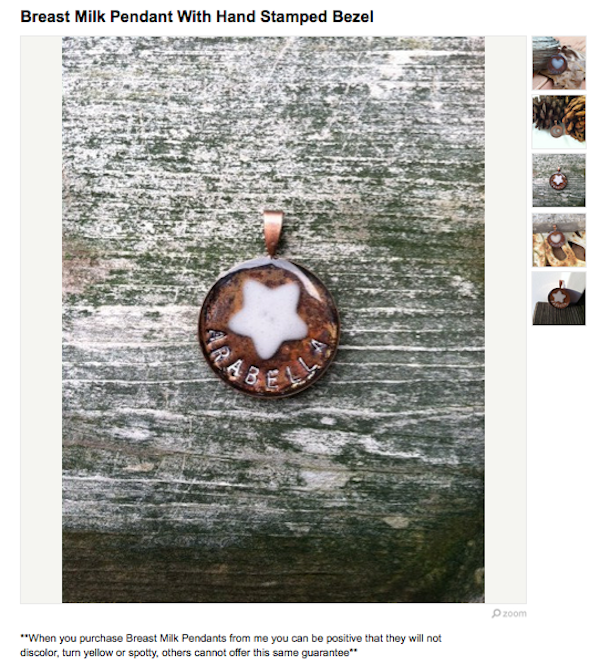 None of those ways for this to go wrong had even occured to us!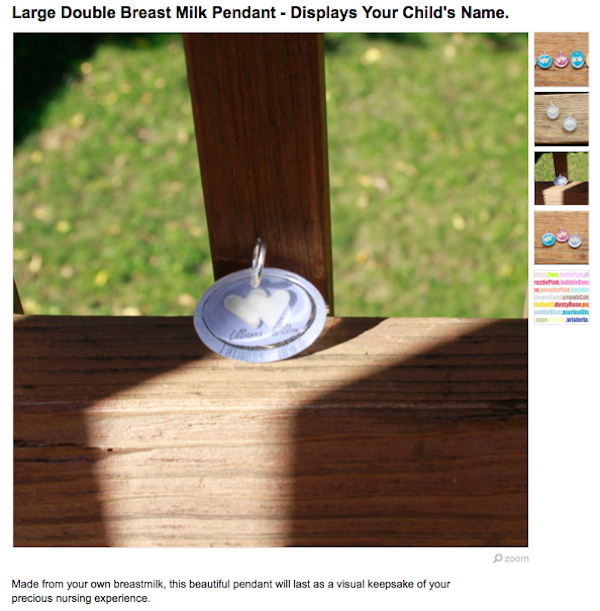 And by "precious," we mean "completely over and it's time to let go."
This is how you submit your breast milk through the mail...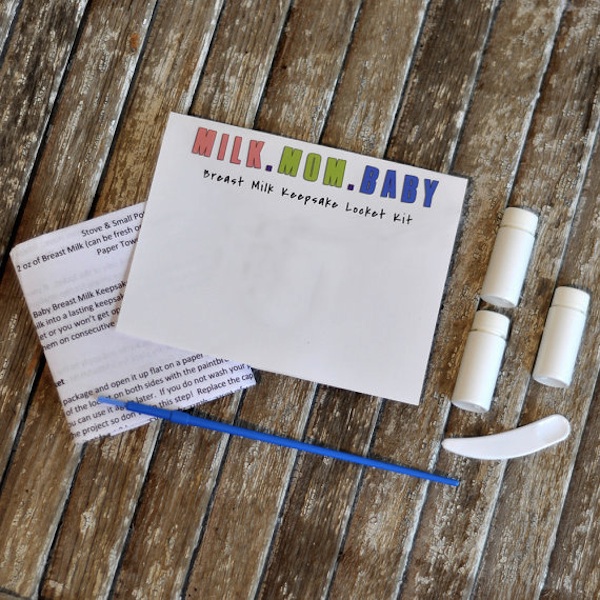 Warning: may drip onto someone's direct deposit stub.
But this. This makes breast milk jewelry seem beautiful and desirable and classy. This is umbilical cord jewelry: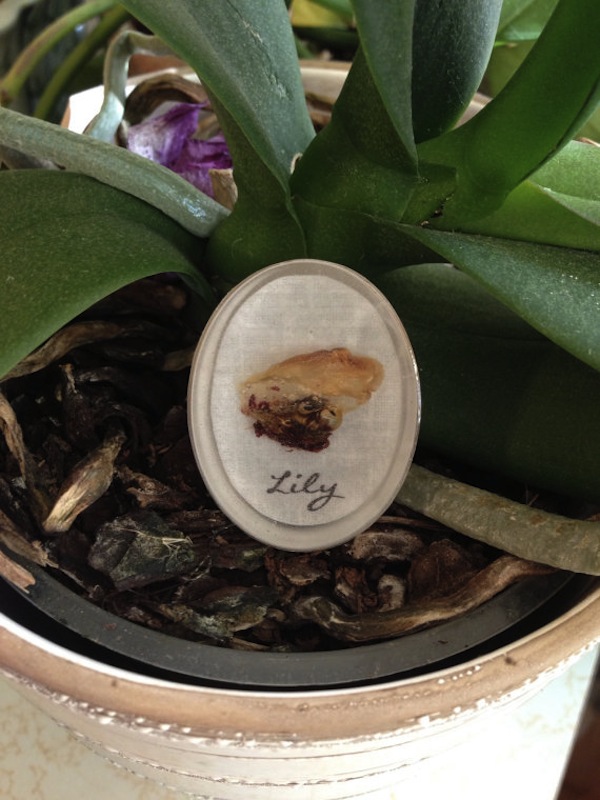 Pretty sure this qualifies as hoarding.