This guy invented a breathing leaf that converts carbon dioxide into oxygen and will probably save the human race if we don't ignore it like we did the water-powered car.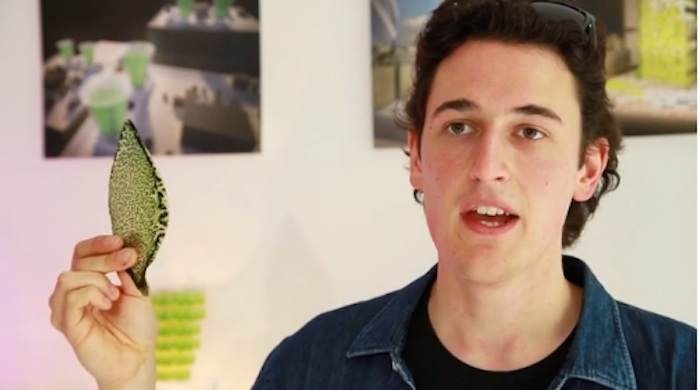 Finally, we can breathe as much as we want.
When I was a kid, my best attempt to save the planet was me going outside to breathe directly onto trees to encourage them to turn my toxic waste into oxygen. Today, artist/scientist Julian Melchiorri has created a man-made leaf that actually does that.

He calls it a "breathing leaf" and it is a bunch of chloroplasts—the parts of a plant that function during photosynthesis—suspended in silk protein. It takes water, light, and your stupid used up air and turns it into breathable 02. This is probably going to be a really big deal.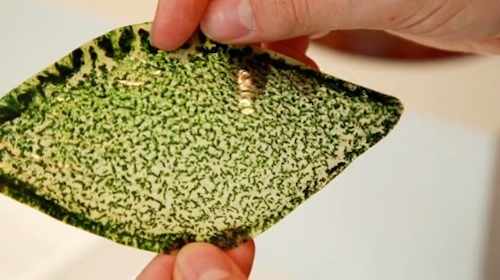 Don't leave earth without one.
Mostly, it will be a big deal because it will create the ability to breathe in outer space, and eventually allow us to colonize planets that don't already have oxygen for us, which is good, because so far none of them do.
Melchiorri explains in his video that his leaves are light, low-energy consuming, and completely biological, which is the perfect product to bring with you on a spaceship or to use as wallpaper on your new martian pied-à-terre.
Or, you could just use it as a lampshade here on earth to turn your own home into an oxygen-infused casino.
Or, stick it on the outside of buildings, and save the human race.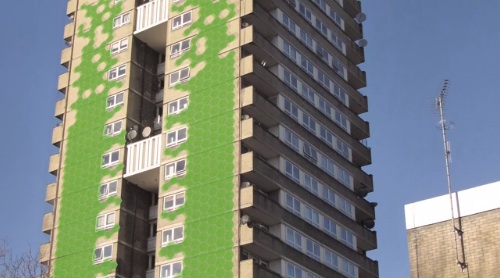 Whatever, up to you.
Below, Melchiorri describes his invention in a pleasing French accent.
This is probably a much better solution than the one Mel Brooks came up with...