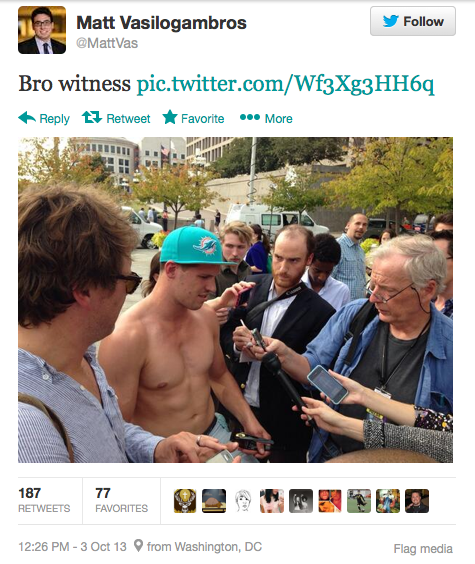 "It was pretty f*ckin' scary..."
This shirtless New Zealand man with a huge smile on his face is all that stands between us and a complete lack of understanding of what went down on Capitol Hill today. As Matt Vasilogambros of National Journal puts it, he is the "bro witness." This bro witness is 26-year-old Matthew Jacobs and evidently, he is loving his newfound glory.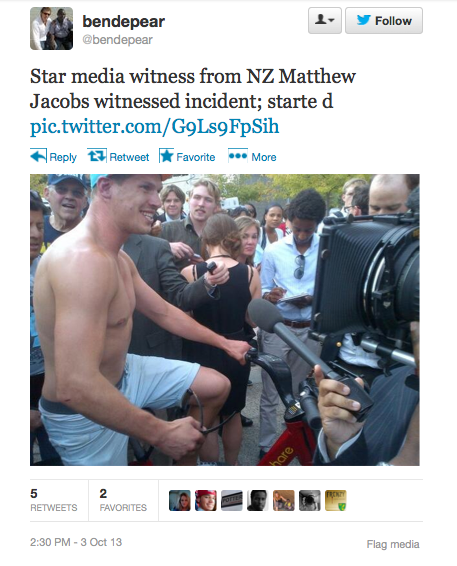 "But then I thought, I'd hit that."
I already trust him more than anyone else in Washington. Can't wait to see the video.
(by Shira Rachel Danan)