Totally awesome dog doesn't need anyone to fulfill her desires. Every week she has been taking public transportation to the dog park all by herself.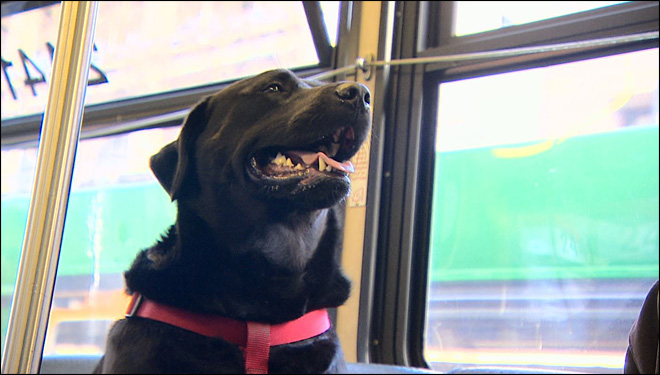 I got this. (via KOMO)
A black lab has been making her own dreams come true recently as passengers of Seattle's D line have noticed the dog getting on the bus by herself, riding for three stops, and then getting off at a dog park.
Sometimes she will sit with strangers, other times alone, but always checking out the window so she can recognize her stop.
"All the bus drivers know her. She sits here just like a person does," commuter Tiona Rainwater told Komo News as she and the dog rode the bus together.