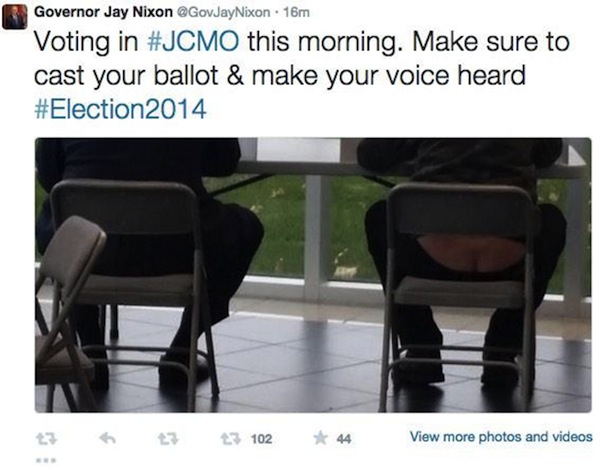 I'd vote for a ballot measure that required people to pull their damn pants up.
(screengrab via Gawker)
Missouri governor Jay Nixon is once again facing scrutiny today. This time it's not for his handling of the protests surrounding the death of Michael Brown in Ferguson, it's for his inadvertent tweet of a lady's butt. 
Yesterday, a staffer posted the Election Day photo above to Nixon's Twitter account, failing to notice that beside the voting governor was a woman with an exposed butt crack. The photo was quickly taken down and replaced with one of some poll workers, but this is the sort of mistake you cannot afford to make when you're the governor of the Show Me State. 
(by Shira Rachel Danan)