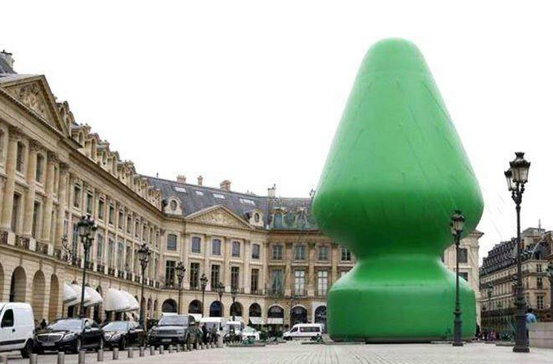 Paris is so artsy fartsy. (Via Twitter)
Ahhh, gay Pair-ee. A city famous for it's dedication to class, refinement, formality, and now, a giant green butt plug.
American artist Paul McCarthy erected (lol) this 80-foot inflatable ode to anal stimulation in the Place Vendome, claiming it to be a Christmas tree, and anyone who believes that is smoking trees.