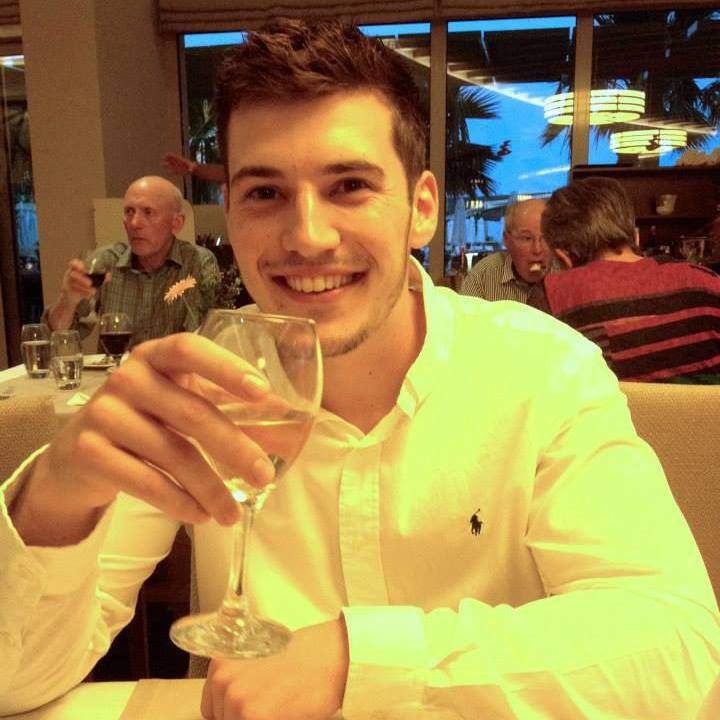 Please don't dump me in the next two weeks. (Via Facebook)
Jake Dodridge, a 21-year-old IT tech from Newbury, Berkshire, booked a romantic vacation in Venice for himself and his girlfriend set to depart December 3rd. Two weeks before the trip, his gf decided that a break from the England winter wouldn't be enough to keep them together, and ended things.
According to the Mirror, Jake was denied a refund on his $830 trip, so he decided he would take the trip anyway, with whatever girl (18-30) bid the highest on eBay.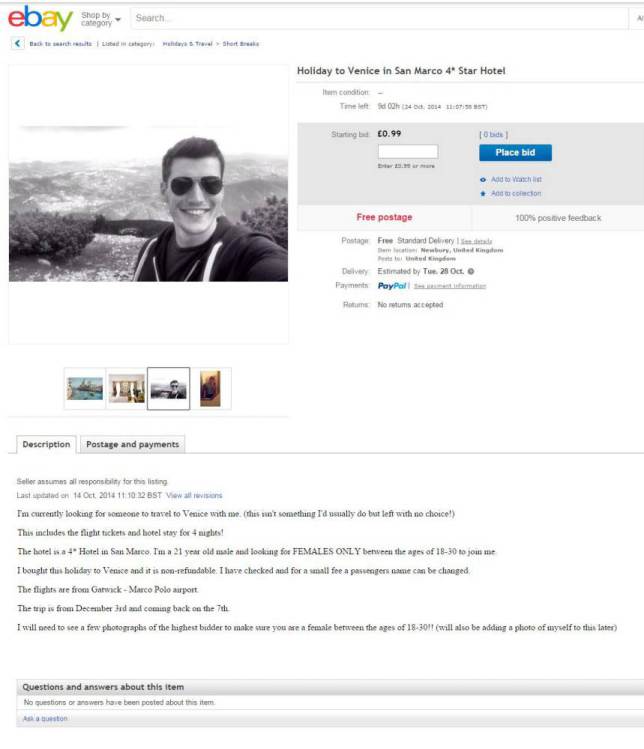 You can buy me love. (Via Metro)