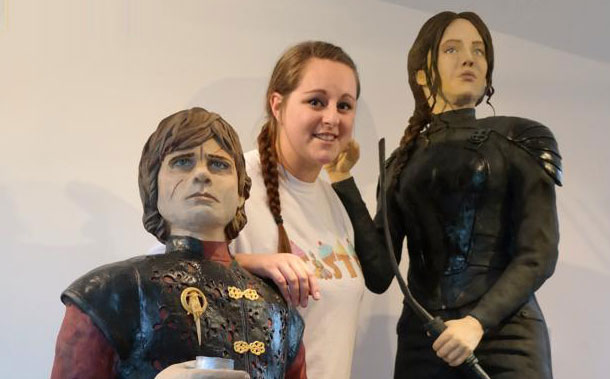 Can you guess which person is not made of cake?
You think that there's no way that you can possibly love Jennifer Lawrence or Peter Dinklage more than you already do, don't you? But there's one very important question that you didn't ask yourself: what if they were made out of cake?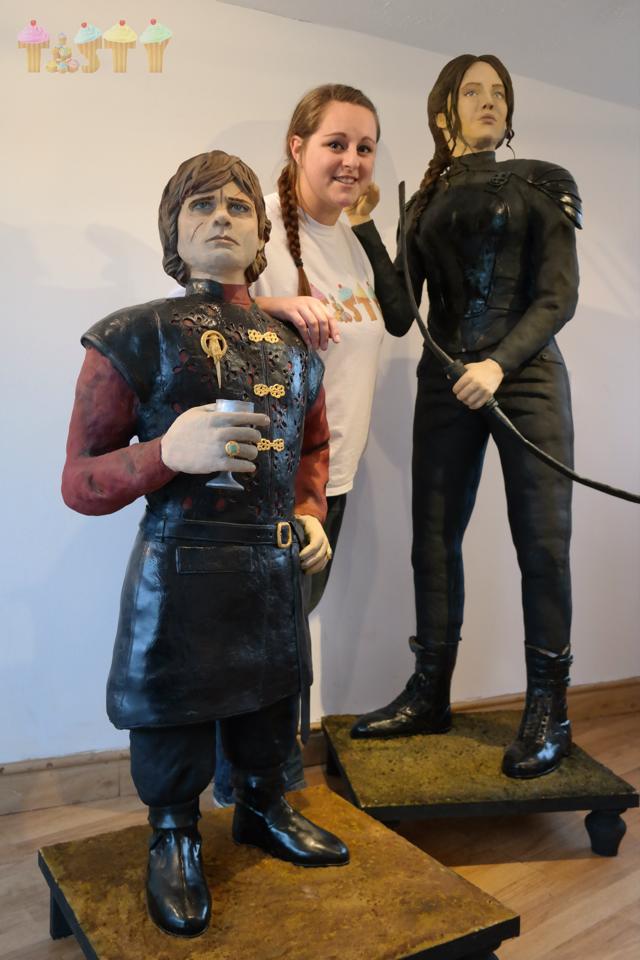 You now officially have less gravitas than a pastry product. (via)
These two sculptures—crafted from sponge cake consisting of something in the neighborhood of 150 eggs, 22 pounds of flour and 132 pounds of icing, each—were submitted to the Cake International competition in the United Kingdom by Lara Clarke of Tasty Cakes bakery in Brownhills, England.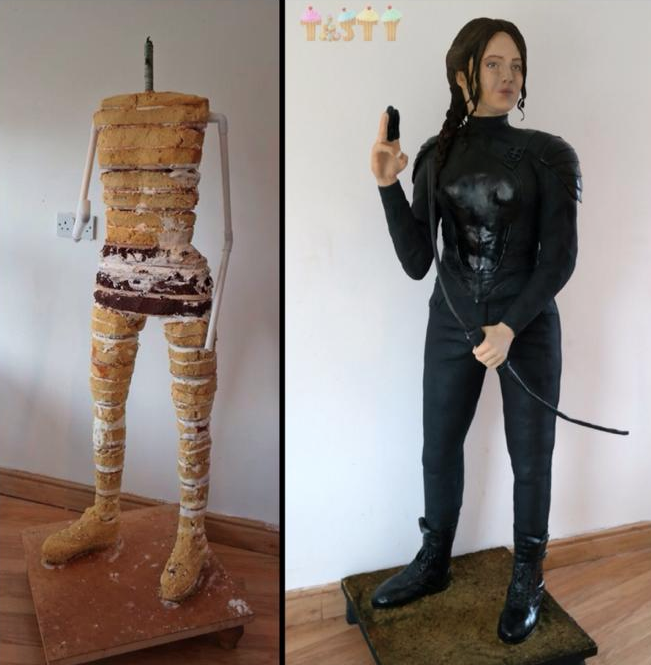 Yet another leaked photo. (via)
It apparently took Clarke more than two months to create the cake figures, so they're probably not the freshest desserts you can dunk into your coffee. But, on the other hand, Lawrence's height, waist and bust measurements are spot-on. Use that information as you will.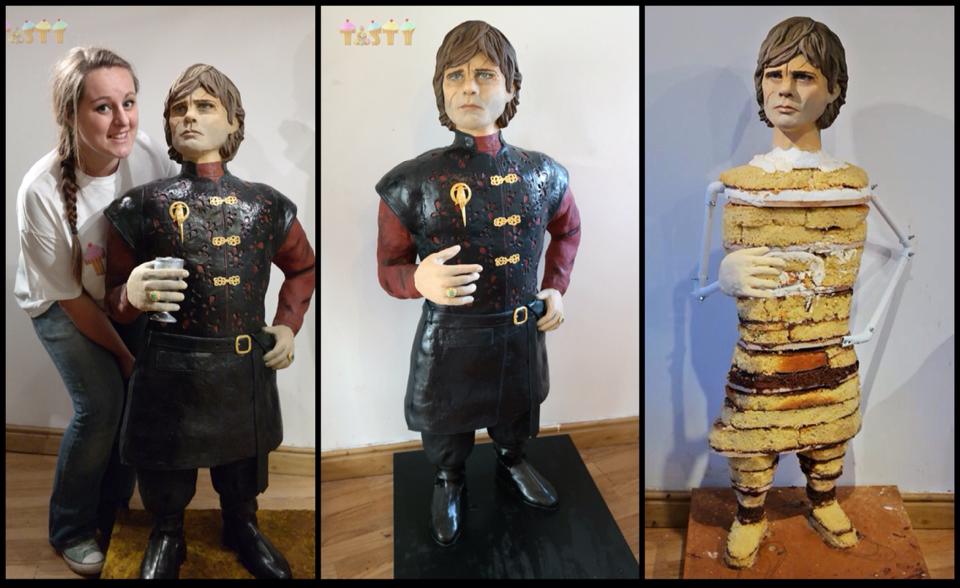 Fun fact: In actuality, Tyrion Lannister is played by a pile of Mint Oreos. (via)
Unfortunately, the sculpture of Lawrence as Katniss Everdeen didn't make it back from the competition in one piece. "Don't worry," Clarke wrote on Facebook, "the cake won't go to waste, it's going to be broken up and put in the forest for all the local wildlife." Just like all those kids in The Hunger Games.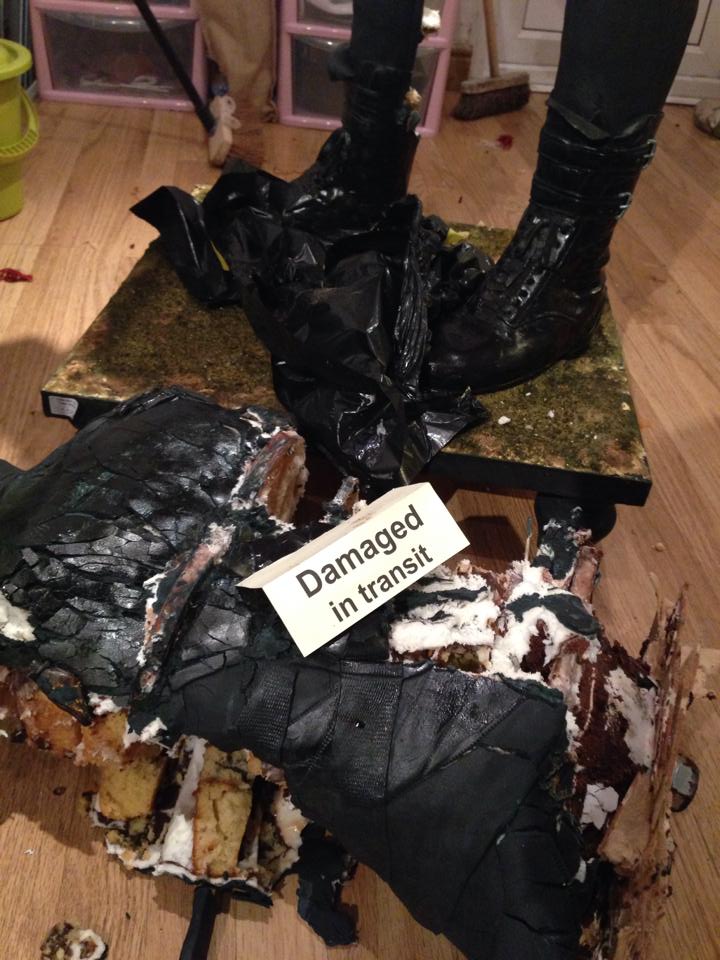 Possible 'Hunger Games: Mocking Jay' spoiler. (via)
(by Dennis DiClaudio)