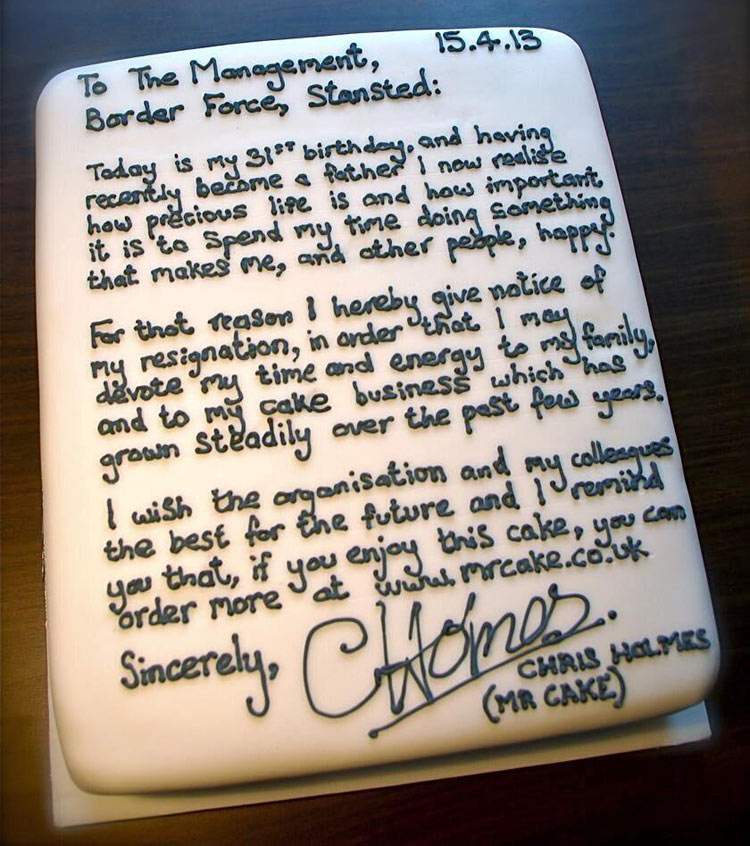 A way better letter than the one by the guy who quit to launch his funny urinal cake business.
How to say goodbye to your coworkers? How to let them know you cared, and make them never forget you? We've always opted for stealing a felonious amount of binder clips and leaving about six months of work for our replacement to complete. Not Chris Holmes, who, until yesterday, was an immigration officer at Stansted airport in the U.K. He made his reasons for leaving known to his entire staff via this delicious resignation letter, which also serves as an advertisement for his new venture as "Mr Cake," should they need cakes for future farewells.
Even if we left our job to bake cakes, we'd never do something like this. Our office relationships are strained enough that no one would trust us not to have spiked the batter with something gross like laxatives or bleach.