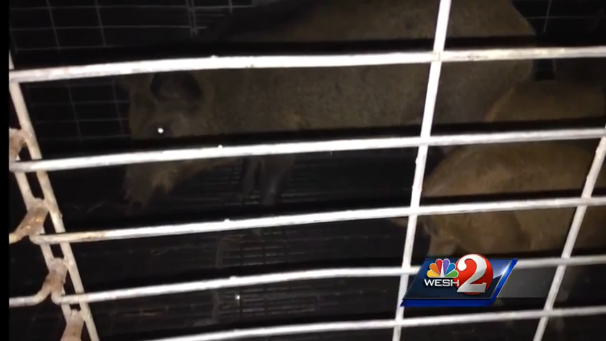 Hide your kids, hide your wives, these hogs are eating all the candy up in here.
(Via WESH)
Brevard County Florida is being threatened by a hog infestation. Wild hogs have been seen in the neighborhood digging up grass and —gasp— crossing the road, all activities that are causing the homeowners association to consider canceling Halloween.
These hogs answer to no farmer and have been on the loose digging up the yards of 17 homes. Wildlife trapper James Dean (swoon) reports to WESH Orlando that, "Some of the homeowners are telling me they're walking out on the sidewalk, they're pooping, they're crossing the road."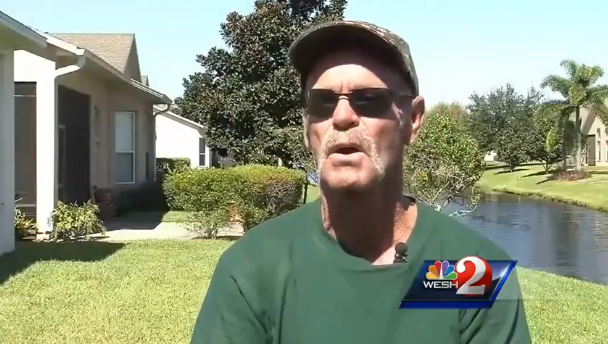 James Dean explains how the hogs stole Halloween. (Via WESH)
But why did the hogs cross the road?
The homeowner's association thinks that they are "on the hunt for snacks," and that come Halloween, "trick-or-treaters could run afoul of a toothy wild boar."
The largest of the local beasts was reported to be about 350 lbs, which means it will take many pillow cases full of Snickers to satisfy one. Unless they want their next headlines to be "Gored by boars," the association is considering canceling Halloween.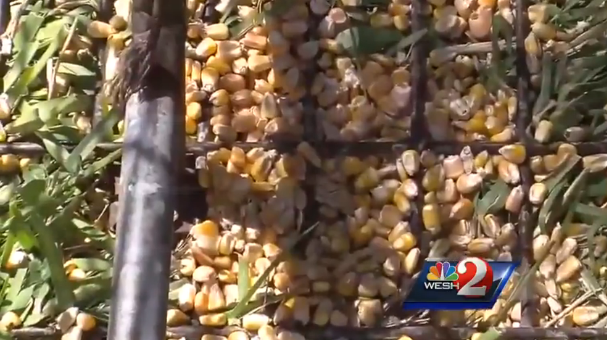 Traps were set with corn, and now these hogs have a taste for corn's candy counterpart.
(Via WESH)
But you can't just cancel Halloween, that's how the hogs win!
Dean is not giving up All Hallows Eve without a fight. He's been setting giant traps and although he has already caught 8 hogs this week, he's sure there's more. Come Wednesday, Dean says, "What we'll do is come in... with a pack of dogs that will actually catch the hogs and at least scare them further away from the residents around here."
Look out, people who live just outside of this neighborhood. The hogs are coming into your town, scared by dogs, and hungry for your children's candy. 
( by Myka Fox)