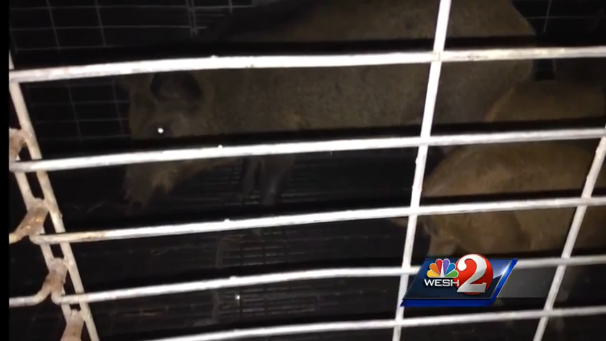 Hide your kids, hide your wives, these hogs are eating all the candy up in here.
(Via WESH)
Brevard County Florida is being threatened by a hog infestation. Wild hogs have been seen in the neighborhood digging up grass and —gasp— crossing the road, all activities that are causing the homeowners association to consider canceling Halloween.
These hogs answer to no farmer and have been on the loose digging up the yards of 17 homes. Wildlife trapper James Dean (swoon) reports to WESH Orlando that, "Some of the homeowners are telling me they're walking out on the sidewalk, they're pooping, they're crossing the road."