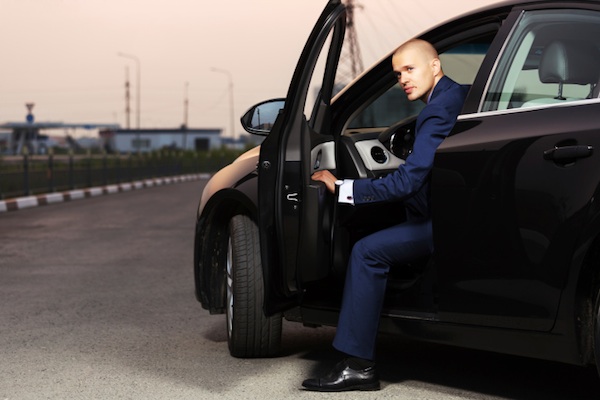 Let the free market decide who deserves to escape a gunman. (stock photo)

Hostages at a cafe in Sydney's central business district (CBD) were freed early Tuesday morning (it's the future there) after a 16-hour standoff with police. It seems the gunman probably acted alone and that no one was hurt.
But during those hours of uncertainty and chaos, Uber decided to take advantage of the fact that people were trying desperately to get away from the vicinity of the crime. Their Sydney Twitter account sent out the following message:
We are all concerned with events in CBD. Fares have increased to encourage more drivers to come online & pick up passengers in the area.
— Uber Sydney (@Uber_Sydney) December 15, 2014
Yep, during a crisis, it's best to stick together and make as much money off people's fear as possible. It's not uncommon for Uber to raise rates during peak times, such as when it's raining or when a lot of people are out, like on Halloween. But customers were rightly pissed that the company was trying to capitalize on a hostage crisis.
Pretty soon, Uber took it back:
Uber rides out of the CBD today are free for all riders to help Sydneysiders get home safely. See http://t.co/UIwoom25Bm for more info.
— Uber Sydney (@Uber_Sydney) December 15, 2014
There we go. Was that so hard?
It may seem like squeezing every penny out of passengers is the best business model, but Uber is in desperate need of good will—between getting kicked out of France by protesting taxi drivers and a driver with a previous record raping a passenger in Delhi. Perhaps the first step toward that good will is not being total dicks.