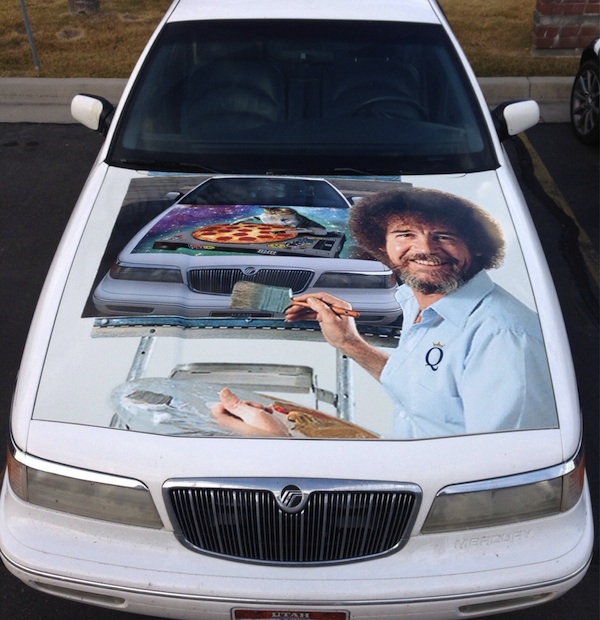 Happy pepperoni.

Redditor tulogit was trying to decide what to put on a hood wrap for his white '97 Grand Marquis. But how does one embellish a car that's already so perfect?
Tulogit reached out to Facebook friends and held an informal vote online. It came down to a cat using a pizza as a turntable and Bob Ross painting. Then someone had the brilliant idea to combine the two options, and that obviously won the day.
In case you're wondering if this is real or photoshopped, here's the car from another angle. Tulogit works at a place in Salt Lake City that does hood wrapping, so he got this done for free, but he says a customer would have to shell out $250-300 for a similar look.
Small price to pay.
(by Shira Rachel Danan)