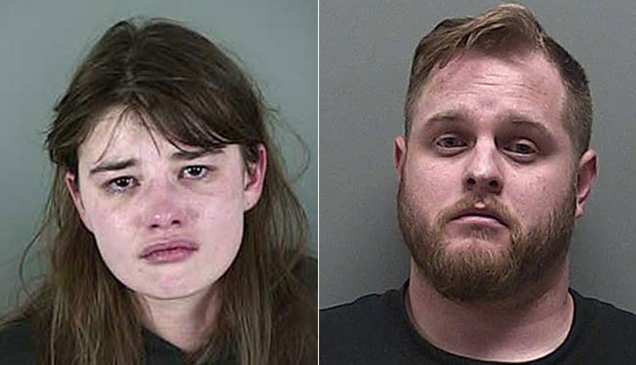 Getting their jailhouse rocks off. (Via KVAL)
Kelli M. Knutson, 24, and Logan P. Jackson, 33, were arrested for causing a traffic jam while having sex in their car outside of jail. 
Apparently, no one had ever seen two people naked and sharing an intimate moment before. Or, maybe the couple attracted so many looky-loos because their car, while right in front of a jail, was also was parked across the street from the Brick House strip club, and the people of Springfield were thankful to see some action for free without the pressure of coming up with one dollar bills. 
The club, incidentally, was what got Kelli and Logan so fired up to begin with. 
Sgt. Rich Charboneau told KVAL that the couple "left the strip club, walked across the street, got into their parked car and started having sex."
Their urgency to copulate is probably why they failed to notice that they were parked right outside a jail, and why they also failed to notice that cars were slowing down to watch them get it on. 
At least one onlooker was not enjoying the show, and prevailed upon himself to call the cops. Police didn't have far to go to break up the event.
"We'd normally tell them to go someplace that's safer than a parking lot, or wherever we might find them," he said. "In this case, we had traffic being slowed down, we had someone complaining about it, so we had to take action."
Both Miss Knutson and Mr. Jackson were arrested on charges of Indecent Exposure and Disorderly Conduct II.
The couple claimed they were "too caught up in the moment" to realize they had built up an audience, but it is my suspicion that they were into the voyeurism. The Brick House strip club is known for it's "fetish nights."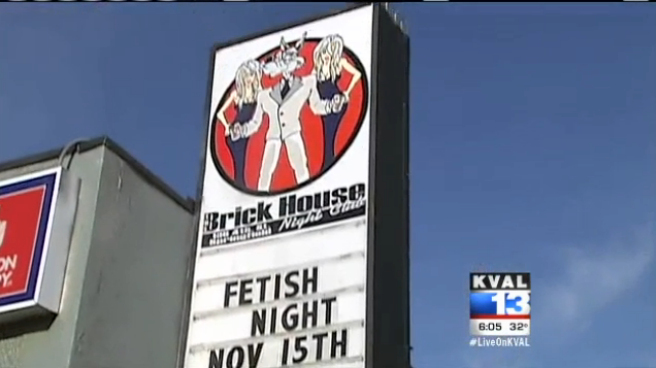 Who will watch the watchers? (Via KVAL)
(by Myka Fox)