She's a killer with the crotch-bow. (Via Daily Bez)
There is an incorrect assumption going around that pubic hair is always the same color as head hair.
Even so, when someone suspects a woman of dying her hair, they go about finding out by asking, "Does the carpet match the drapes?" Which is not only a totally gross thing to ask a stranger, but also, given our recent grooming trends, would probably only be the case if the woman they are asking is bald.
Just in time for Halloween, bush supporter Ashley Bezgin, AKA Bez, AKA "Grilled Cheeses," is answering that question to the max with her photo series Carpet + Drapes: A Body Hair Love Story.
As long as you have a vacuum, grow that carpet as long and luscious as you please.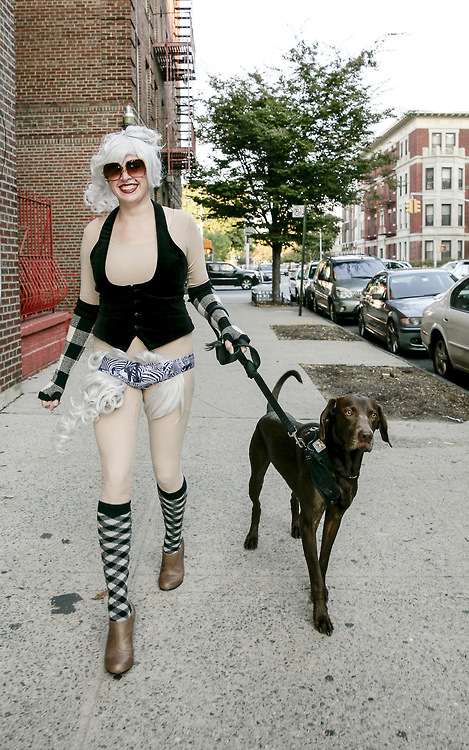 Blonde leading the blonde. (Via Daily Bez)
.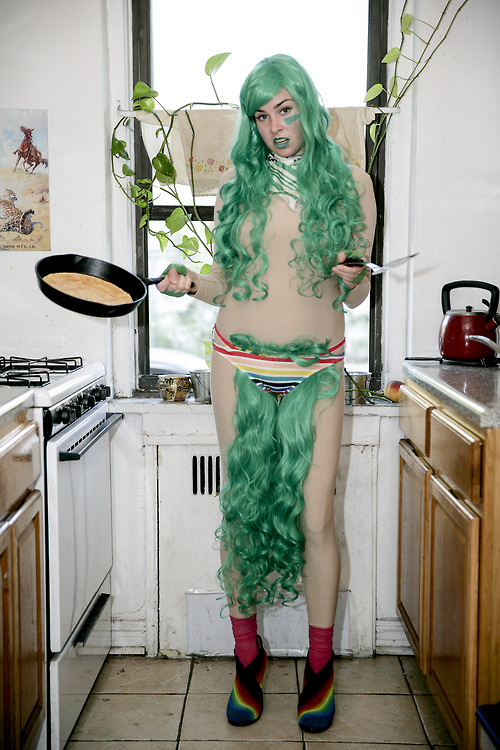 Green Acres is the place for her. (Via Daily Bez)
.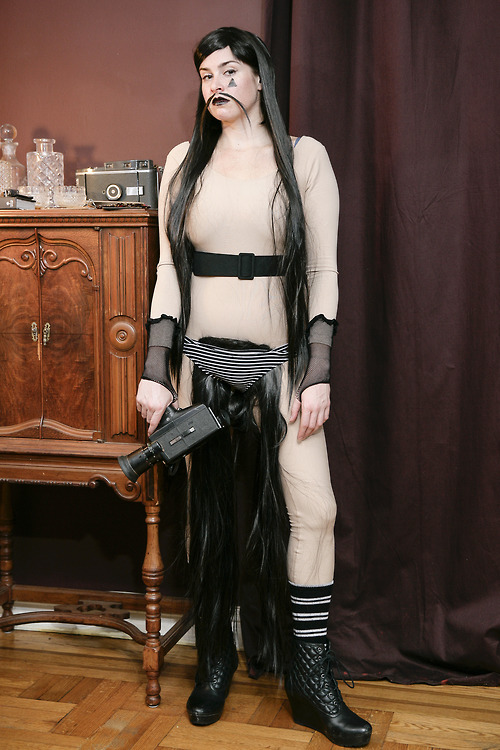 Does the carpet match the Fu Manchu? (Via Daily Bez)
I've.. er... trimmed the selection, but Bez has plenty more pics celebrating wigs and body hair on her website.  
(by Myka Fox)