If this elderly driver had "destroy a car wash" or "star in a viral video" on his bucket list, they can both be scratched off.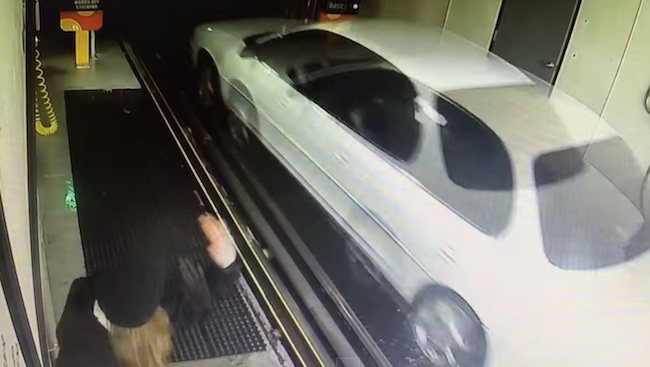 "Bye! Don't come again!"
The folks at Quick Quack Car Wash in Sacramento seem nice. Not only do they provide a quality, affordable wash using 100% recycled water and environmentally friendly soaps, if you accidentally step on the gas peddle instead of the brake and plow through the wash going 30 mph, instead of freaking out and suing you, they'll set the video to music and make you the star of their new viral marketing campaign.
That's how they responded after an elderly driver blew past the young lady waving him off, through thousands of dollars worth of brushes and gear, and into the parking lot fence.
No one was harmed during the commercial's "production." And Quick Quack was back up and running two days later.
Hopefully, the 94-year-old driver is enjoying his viral fame from the comfort of his home. And his Oldsmobile is parked in the garage.