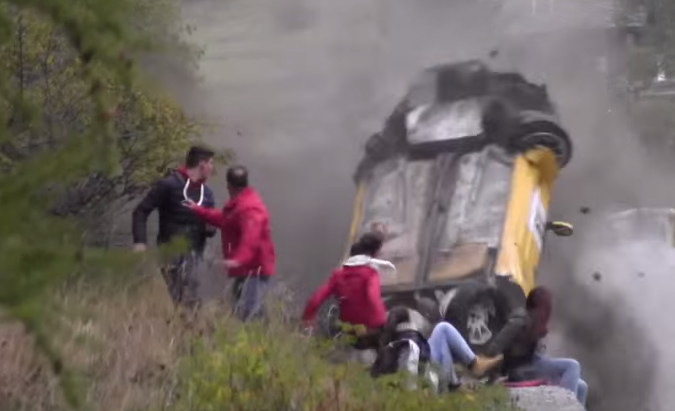 Not one of these people ended up with a scratch on their bodies.
I knew going into this video of an Italian stock car accident that nobody got hurt, but that didn't stop me from screaming at the computer or covering my face with my hands the first time I tried to watch it. Because, really, how could everybody have walked away from something like this totally unharmed:
I feel like if this were a movie, all of those people would have walked away from it saying, "That was crazy, wasn't it?" And then they'd see a bunch of weird stuff that doesn't make any sense, and it would turn out that they were actually all killed during the accident, and now they're in some sort of purgatory half-way zone between Earth and the Afterlife. But then also, it'd turn out that you're dead. And I'm dead, too. We're all dead! All of us! And this video was just a function of our confused post-life consciousnesses trying to convey the absurdity of our strange existences to our floundering psyches.