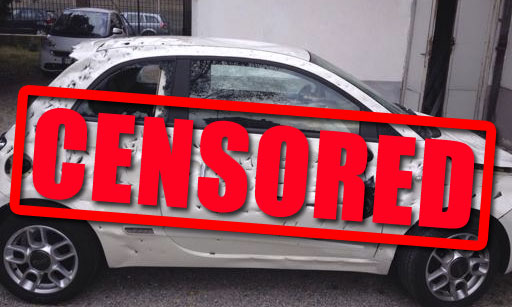 It's worse than you can imagine.
A Fiat 500 was found brutally murdered by its owner this week in Lissone, Italy. According to police records, 34-year-old Spartaco Capon, the owner of the recently purchased compact car, became enraged after being unable to convince it to start properly, so he reportedly grabbed an pickaxe and began hacking away at the vehicle, before horrified witnesses.
With more than 100 holes in its exterior, the car was nearly unrecognizable.
Warning: The following image is quite graphic and may disturb some readers: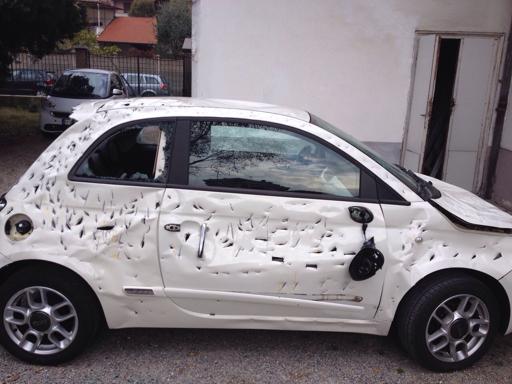 It had so much to drive for.
The Fiat was pronounced totaled at the scene. Capon is currently under psychiatric evaluation.
The Fiat 500 is survived by a Fiat Punto Evo and two models of Fiat Panda Cross.
(by Dennis DiClaudio)