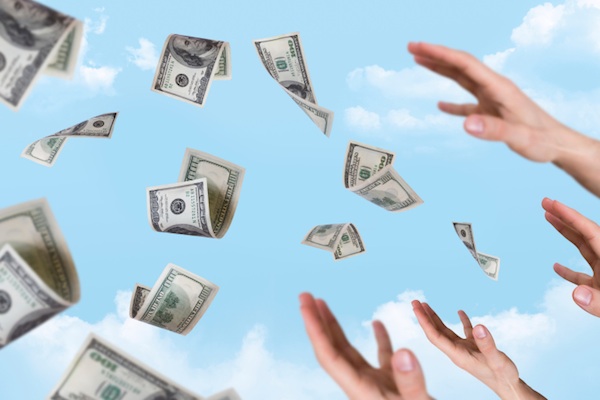 I freelance as someone who drives behind GardaWorld trucks.
The lock on an armored GardaWorld Security truck malfunctioned this morning on I-270 in Maryland. A bag of cash fell onto a stretch of highway near Urbana, and bills flew through the air. It was like an illegal Halloween for grown-ups, as drivers hurriedly pulled over and started grabbing whatever handfuls of cash they could. They only drove away when a fire department official arrived and turned the truck's emergency lights on.
Troopers were only able to recover $200 of what remained, though it's unknown how much money was lost. For the record, if authorities do discover the identities of the drivers who took cash, they will be charged with theft. That's right: stealing stuff still counts as stealing stuff even if it seems like the universe is making it rain.