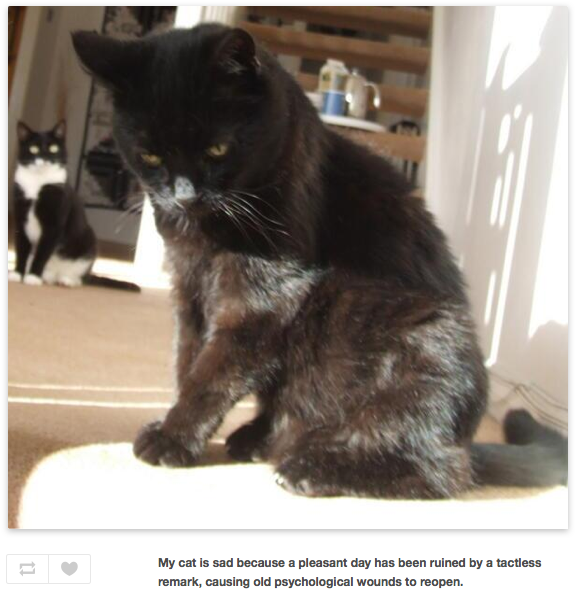 We've all been there, kitty.
Tom Cox is the owner of The Bear, the saddest cat in the world. Why is The Bear so sad, you ask? Well, that's just what the "Why My Cat Is Sad" Tumblr sets out to answer. And then does answer, since Tom is just making up the answers, so it's not that hard.
A new book about The Bear, his three moronic cat companions, and his owner Tom is coming out next month.
I identified a little too much with this cat and his disdain for lesser cats and their crass, pathetic ways. I should probably just go lie in a sunny patch for a while. But then again, why bother?

He should never have signed up for OkKitty.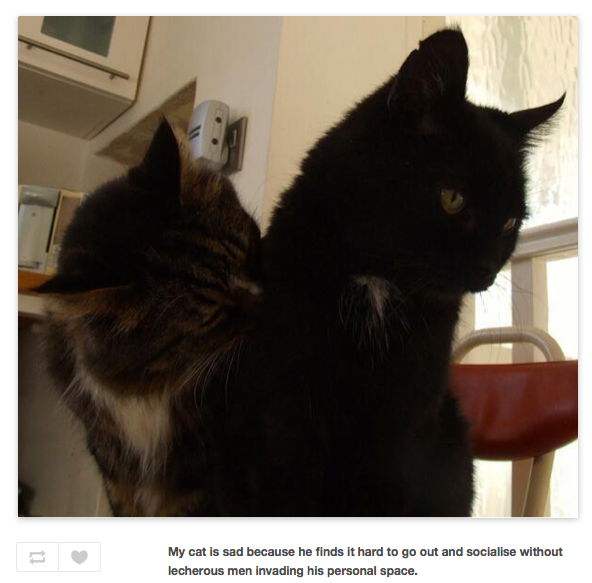 Those cats only want one thing: pussy.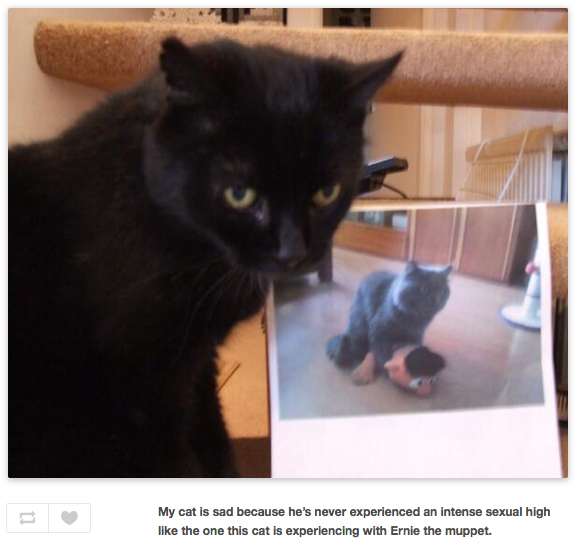 I'm glad I've never experienced whatever is happening there.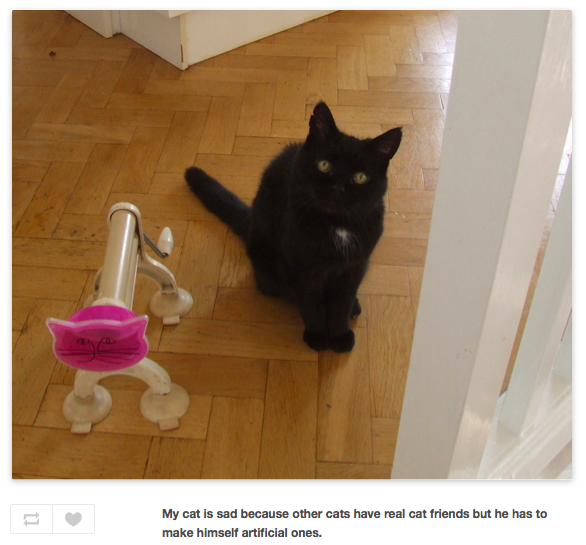 The artificial ones are much better listeners.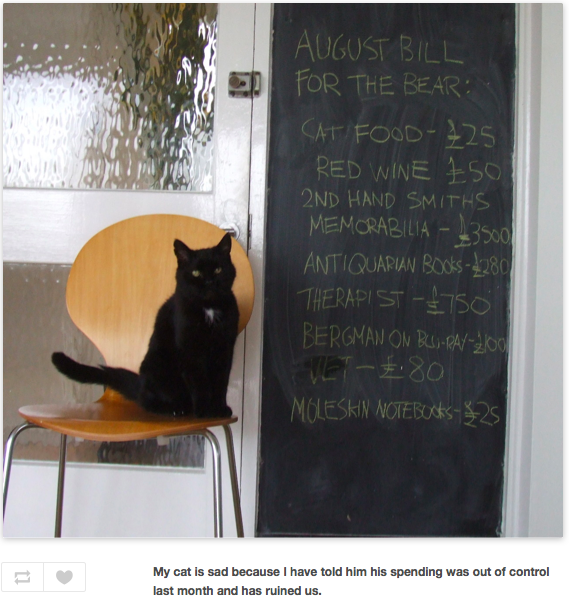 Cat therapists cost a paw and a paw.
See even more reasons this cat is sad at Why My Cat Is Sad.
(by Shira Rachel Danan)