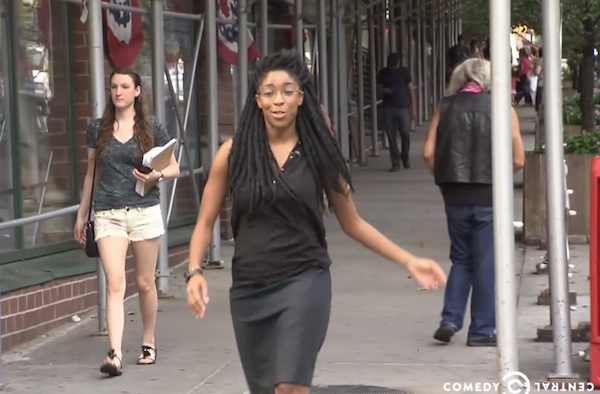 Walking around as a woman is safe and fun!
Lucky women! For us, walking to work isn't just a boring walk down the street. It's like "competing in a beauty pageant every day." 
Daily Show correspondent Jessica Williams totally nails this piece about what catcalling is like for an ordinary woman. A hidden camera captures how many male strangers talk to her on the street on an average day. Williams sarcastically claims to love the attention, but if she wants a break? She simply goes an hour out of her way to avoid construction workers, teenagers, and "really, any men." 
It's not the first time Williams has tackled the subject of catcalling, and considering how many men still think it's a non-issue, it probably won't be the last.