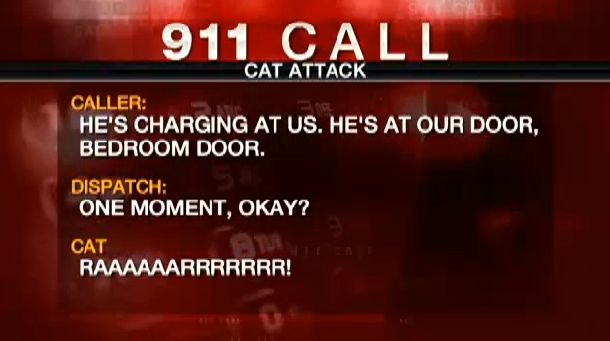 The best transcriber can nail the number of A's and R's in a hostile cat's growl. (Via WBTV)
A Portland family reported a domestic disturbance when their 22-pound Himalayan housecat, Lux, turned aggressive, forcing the mother, father, their 7-month-old baby, and their family dog to cower in the bathroom and call 911 for rescue.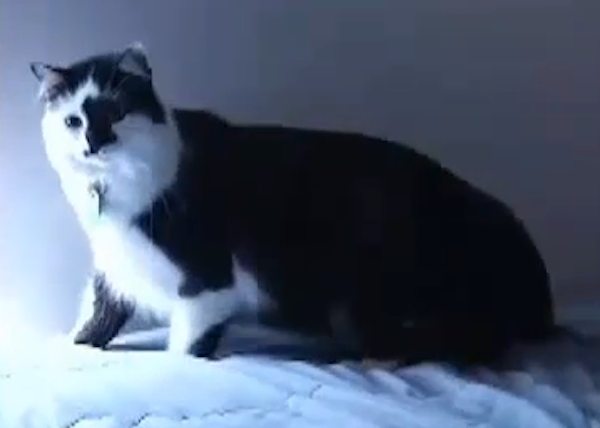 The Assailant. (Via WBTV)
According to WBTV, the incident began when Lux reportedly clawed at the baby, leaving two scratch-marks on his forehead (the baby did not require medical attention). The baby's father, Lee Palmer, claims he "kicked the cat in the rear" in retaliation, to which Lux responded, "Oh, it's on."