Maxwell is ready to make you the most insanely cute omelet ever.
To hear him tell it, author and tiny hat-maker Adam Ellis adopted Maxwell, the 3-legged cat, a few weeks ago. Maxwell's already so adorable that I want to kill myself, but Ellis took things one step further. Since he apparently has a large surplus of construction paper lying around the house, Ellis decided to give Maxwell some style by building him a bunch of tiny, very well-designed hats.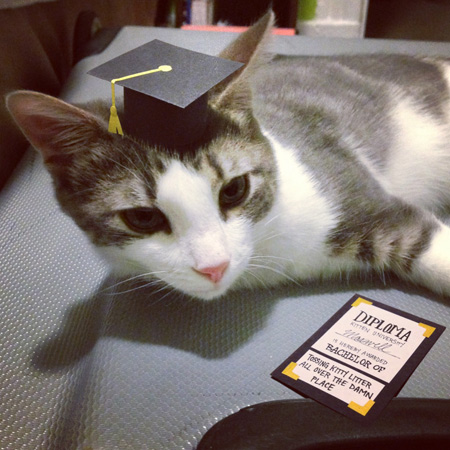 His GPA was higher than his paw count.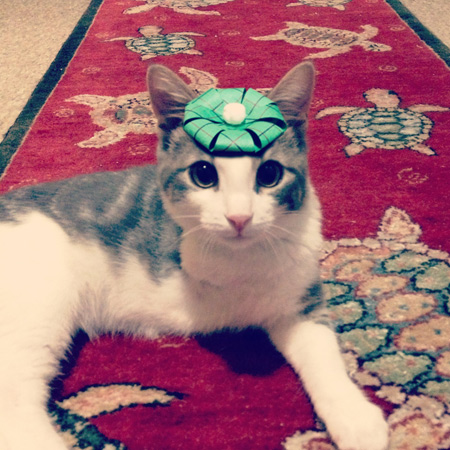 Chic.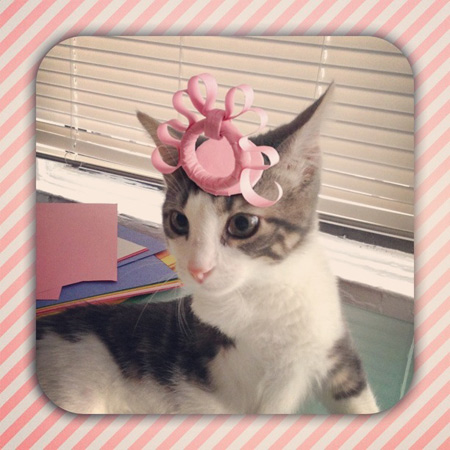 Pawpa Middleton.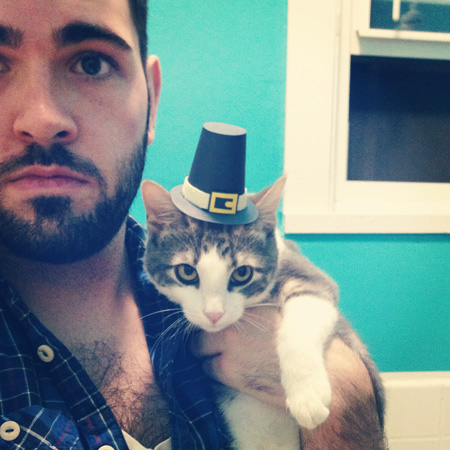 Owner and Pawlgrim.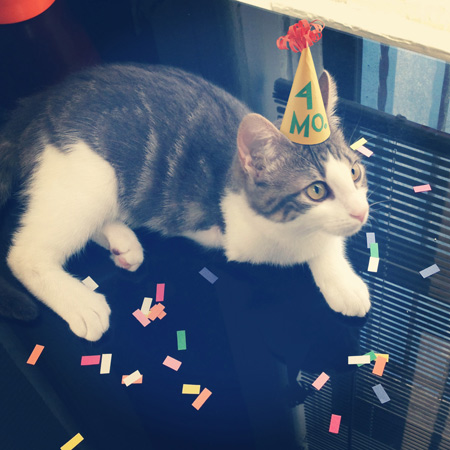 Confetti is too much stimuli for a kitten to handle.
See all the pics at BooksOfAdam.com, and new ones will be uploaded to his Instagram.
(by Bob Powers)