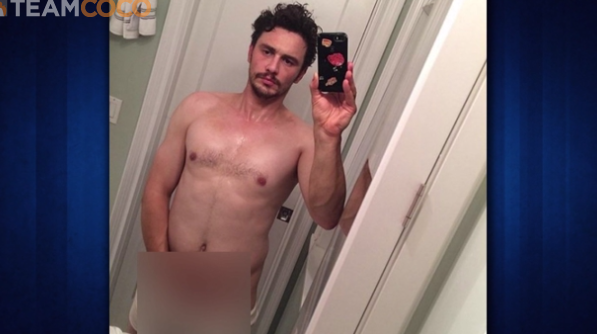 Let's just get them both naked and figure it out from there.
James Franco is weird enough to build a career for his whole family. Last night Dave Franco, brother of James, appeared on Conan under the pretense of talking about his new Seth Rogan movie, Neighbors. But really, Conan just wanted an excuse to pixelate some photos.
Conan demands that Dave explain James' random acts of weirdness, and Dave obliges in an act of backward politicking by saying that James' ball-clutching seflies and naked Rogen paintings are relatively dignified compared to what we should expect.