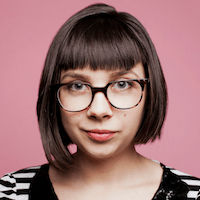 Filed by April Lavalle

|

Apr 11, 2017 @ 8:10am
Earlier this week, rumors were swirling about a possible romance between singer Katy Perry and actor Ryan Phillippe in the wake of Perry's breakup with Orlando Bloom. However, Phillippe quickly squashed our hopes and dreams of "Kyan Perrippe" when he tweeted this on Sunday:
I AM NOT DATING KATY PERRY. BARELY KNOW HER. PLEASE STOP FLYING HELICOPTERS OVER MY HOUSE. SHE IS NOT HERE.

thx

— Dr. Philz (@RyanPhillippe) April 10, 2017
Bummer. At least we can all seek solace in Katy Perry's hilarious response.
But wait...Phillippe responded.
Hold on, are these two flirting over a hypothetical hostage situation? AW!
Who knows, this could be the start of "Ryaty Phillery" after all.