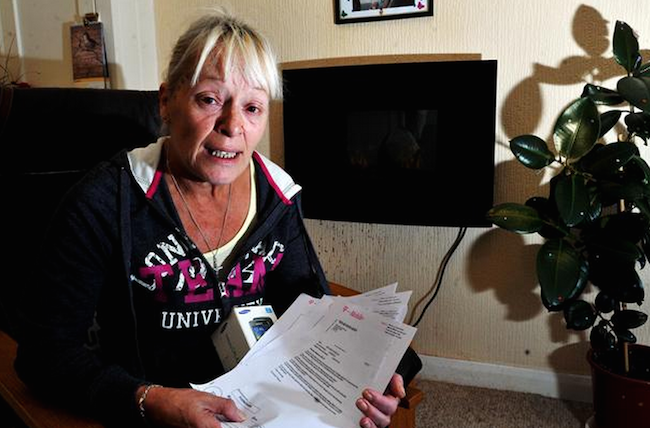 Read the fine print for late husband fees.
(via Daily Star)
At least T-Mobile didn't hit Maria Raybould's husband with roaming charges, because they'd probably be exorbitant considering he's been dead since August. However, that little detail didn't prevent them from trying to collect on a cancellation fee to let the deceased Cardiff, Wales customer out of his contract.
Mrs. Raybould's son called T-Mobile the day after his father died of cancer to let them know he'd no longer be needing their services. But she kept getting bills from them, and was told the company would need to see a death certificate, which she provided. She not only kept getting letters demanding £129 in unpaid bills, she received texts on his behalf for a deal on broadband.
Even after showing up at the store with funeral bills, a letter from the crematorium, and an urn containing his ashes, they still weren't budging. Raybould told the Telegraph:
"I took in everything I could. I lost it in the shop. I gave them 20 minutes to sort it out. I went outside and had a panic attack. When I went back in the girl told me she had spoken to the manager and they were going to stop the contract."
Which should have been a happy ending. Or at least as happy as endings get when the story is about a telecom company refusing to believe your husband is dead. Unfortunately, it didn't end there, because she kept getting letter saying bailiffs would be coming to collect.
T-Mobile finally relented, and stopped trying to collect from an urn full of ashes. A spokesman for the company blamed the mixup on a delay in an automated process. Which is corporate speak meaning that his company was having trouble dealing with the grief over the loss of revenue.
(by Jonathan Corbett)