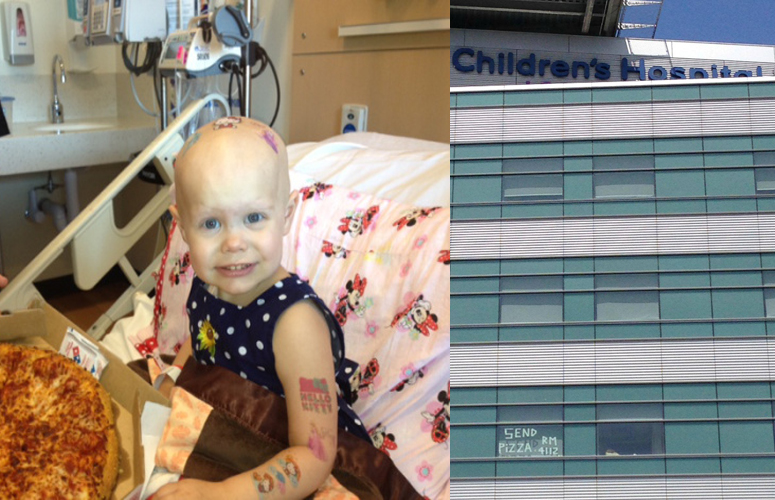 Sure, it's kind of cheesy, but doesn't it make you all warm and gooey inside?
This is Hazel Hammersly, aka Hazelnut, she's two and has stage 3 neuroblastoma. This was something known primarily only to her awesome family, until a sharp-eyed redditor saw a plea for pizza taped to her hospital room window, which family members had taped up to amuse Hazel and themselves during the long hospital hours. (We wouldn't be surprised if long hours eating hospital food was also partly behind it.) 
Then Reddit did that (good) thing it does: everyone started sending pizzas. After the Reddit post hit the page, according to Hazel's mom, "then all went bananas! Hazel woke up from her nap to the smell of pizza and was so excited to chow down! Several other children and nurses came into the room, with music playing, and had themselves a wonderful Pizza Party."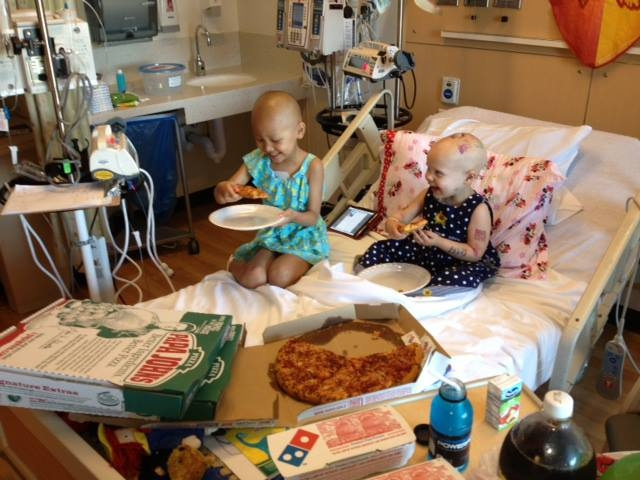 Even non-Internet-famous kids got pizza! This feel-good story just keeps feeling better.
Because this is the Internet, the hospital and the family eventually had to ask that people stop sending pizzas. They did, however, suggest that people help in less picture-worthy but more actually-helpful ways, like donating to the foundation to help pay for Hazel's treatment. Or supporting cancer research in general. Or maybe some chicken fingers today.
(by Johnny McNulty)