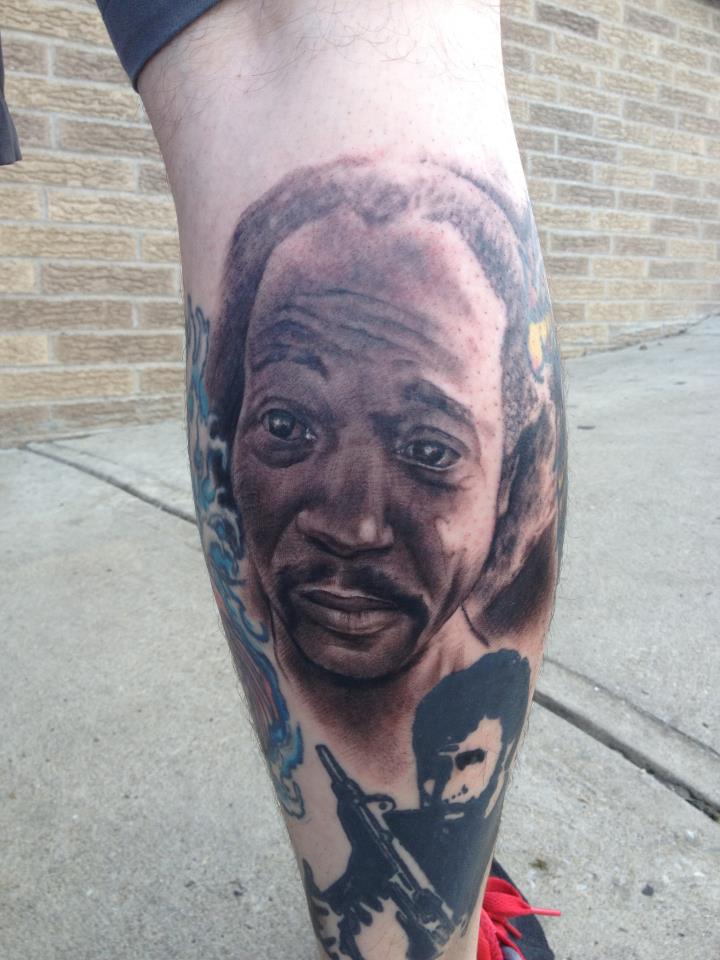 That noble hero goes nicely with the menacing gunman underneath (Is that Chuck Norris)?
When a little white man gets a tattoo of a black man's face on his leg, that's a dead giveaway that Charles Ramsey's a hero (or at least a big enough phenomenon to make people do dumb stuff to their bodies). To honor everyone's favorite neighbor of the moment, Cleveland tattoo artist Rodney Rose of 252 Tattoo offered to give a free Charles Ramsey tattoo to anyone who wanted it. His friend, Stephen Munhollon, took him up on it.
From Fox8.com:
That right there is about as convincing an argument to get a tattoo as any we've ever heard. "Do I want to be permanently inked with something I might not care about a month from now? Of course not. Am I willing to go ahead and do it because, whatever? You bet!"