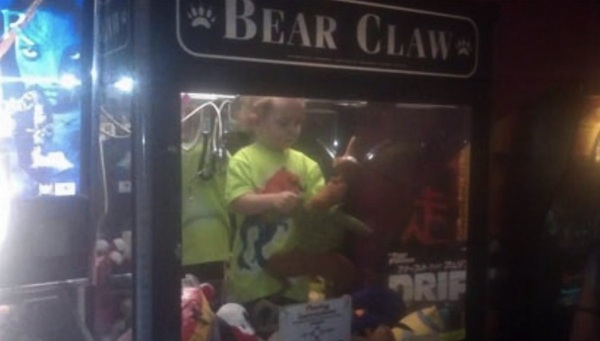 Aw, man. I wanted the Alf doll, not the kid. (via Madsen's Bowling & Billiards)
While his mom was using the bathroom, a three-year-old Lincoln, Nebraska toddler somehow escaped from his home, crossed the street alone, entered a bowling alley, and climbed inside a toy claw machine called the Bear Claw. There, he was discovered by amused bowling alley patrons playing happily in a sea of stuffed animals. 
The boy's frantic mother called authorities Monday to report him missing—only to discover he'd just been found. The toddler received a free stuffed animal as a souvenir from the bowling alley (as if this guy needed any help getting stuffed animals). 
He was returned to his mom after she blew like $16.50 in quarters that she might as well have just spent on buying a new kid.
(by Shira Rachel Danan)