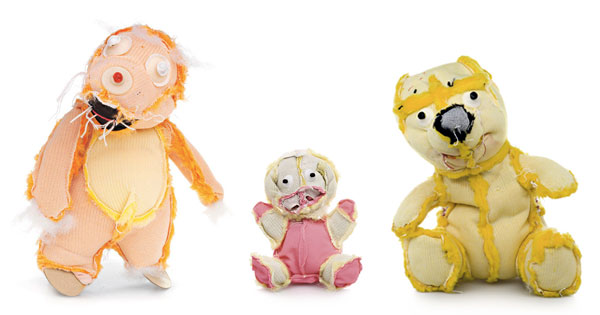 "We are coming for you while you sleep."
Did you know that lurking inside every adorable teddy bear is a monster waiting to get out? In their more-commonly seen state, they are soft and furry avatars of a child's dreams, but just a few snips and a few pulls will reveal something far more disturbing. All rough fabric and maladroit stitching, their true sinister personalities are revealed in this photographic series, simply titled "Bears," by Brooklyn-based artist Kent Rogowski.
Some of his more nefarious everted bears are collected below, along with a brief description of how each one is planning to kill you: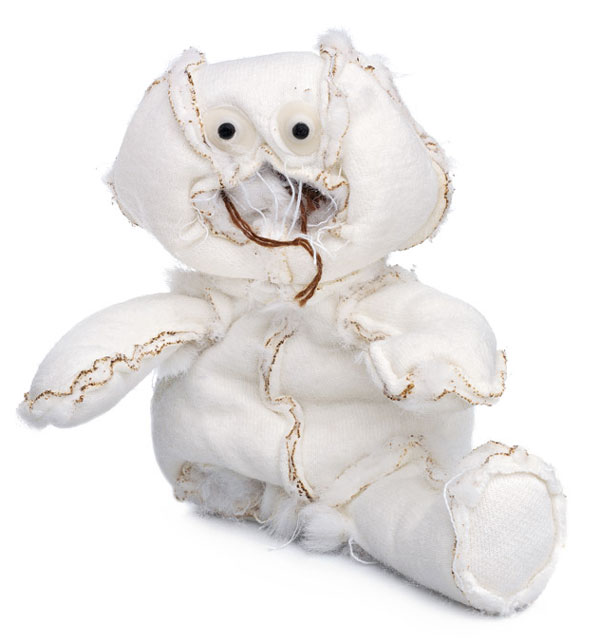 Nice to meet you. I'm Theodore Kelly.
I want your succulent flesh inside of my belly.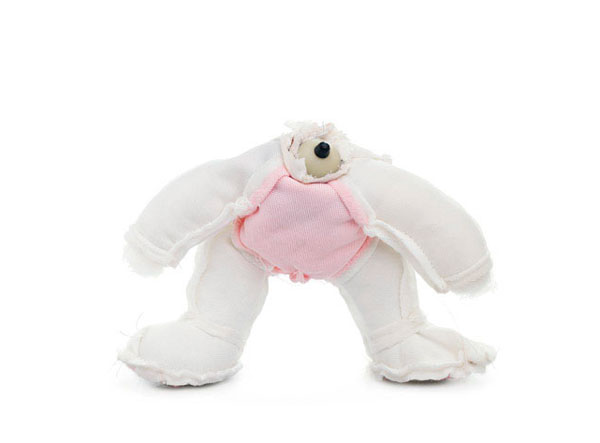 Hello, there. My name's Simone.
I'll wear your head like it is my own.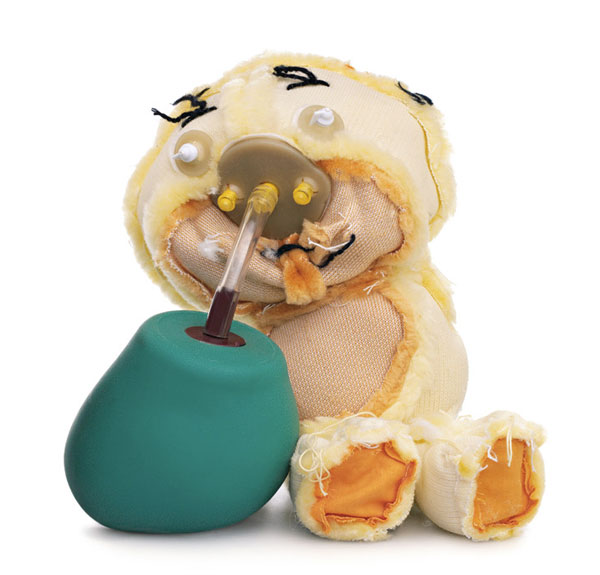 They call me Reginald T. Bear.
I'll turn on the oven gas, when you're not aware.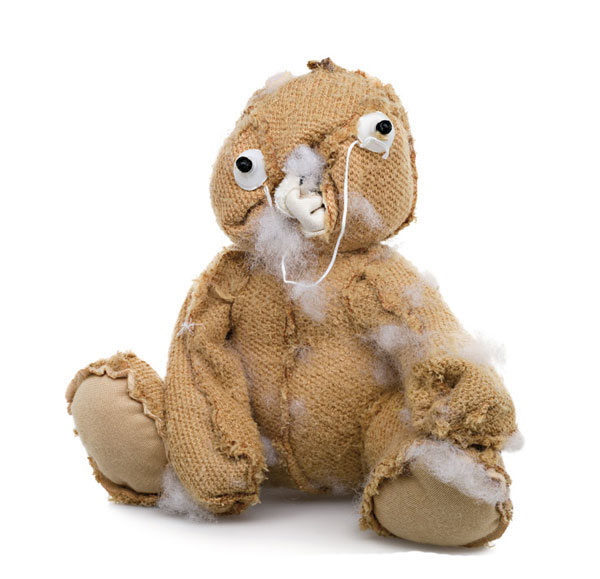 My name is Mr. Mull.
I'll put a hatchet inside your skull.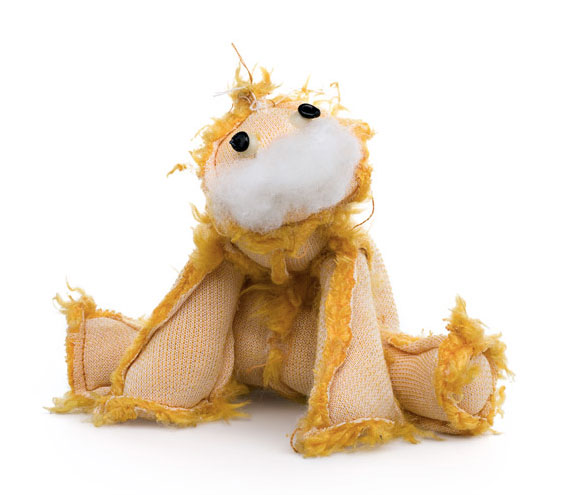 I'm Roy.
I'm just gonna shoot you.
Lots and lots more nightmare bears can be found on Kent Rogowski's website.
(by Dennis DiClaudio)