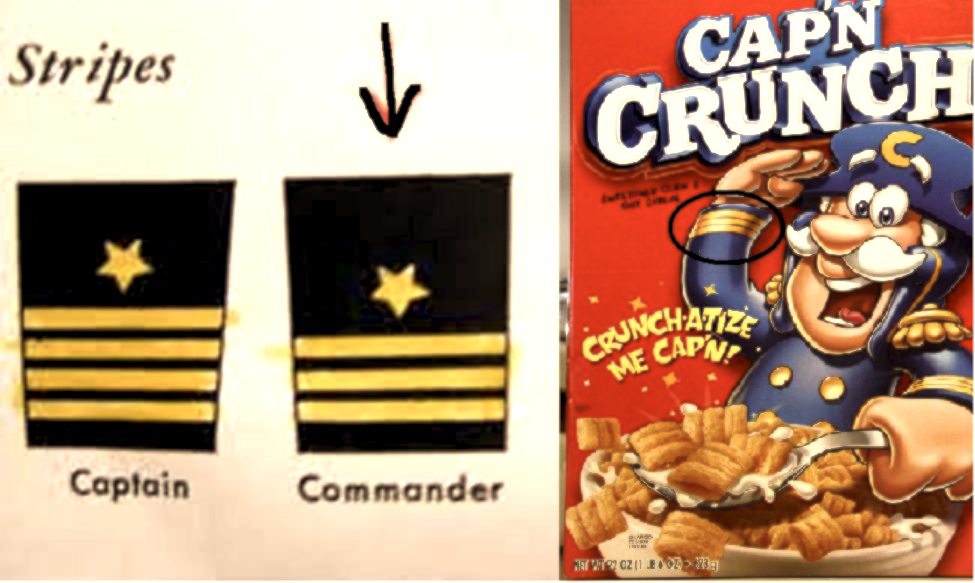 Commander?! How can I trust Crunch's authority on the health benefits of sugar ever again?
We all have bad days sometimes, but it's not that often that you wake up to find that the bedrock assumptions of your childhood have not only disappeared, but they never existed in the first place. Cap'n Crunch is not now, nor has he ever been a Captain in any Navy that has ever sailed the seven seas or cereal bowls. Captains have four stripes on their sleeves, Commanders only three. Why would the mascot of a brand that sells puffed-up corn bits soaked in preservatives and sugar masquerading as the most important meal of the day feel the need to lie to us? Well, apparently MR. CRUNCH (as we will now refer to him) felt the need to respond himself: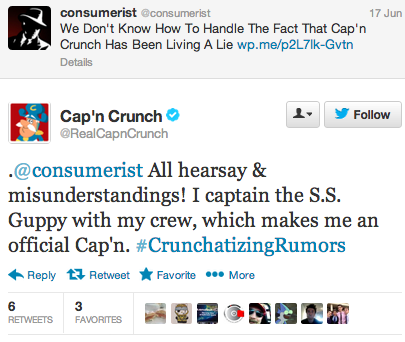 If being in charge of a floating vessel makes you a captain, well, we're still not one.
Ah, so in the Navy, Captain is a specific thing. As a matter of custom, though, anyone who is in charge of a boat has the right to call themselves captain. That wasn't nearly as hard to figure out as the answer to this question: why is this on CNN?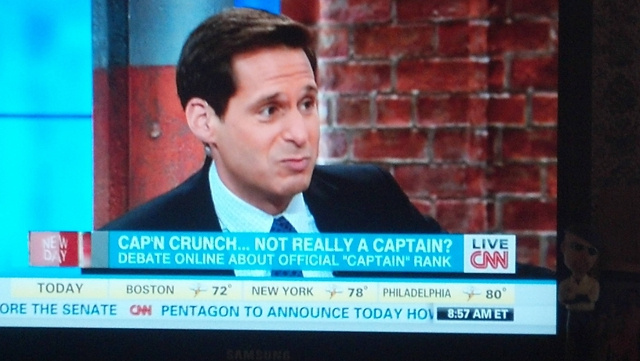 God dammit CNN. There are riots going on all over Brazil and Turkey, and... just... whatever.