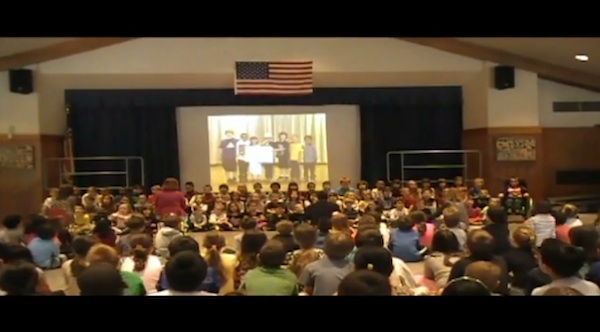 Harley Avenue students, wasting valuable SAT prep time. (screengrab via News12)
For years, Harley Avenue Primary School in Elwood, NY has held an annual Kindergarten Show that has become a beloved event in the local community (so much better than the dreck put on by the preschool). This year, many parents were disappointed to learn the show would be canceled.
But they were even more shocked by the reason the district gave for the change in a letter sent home to parents.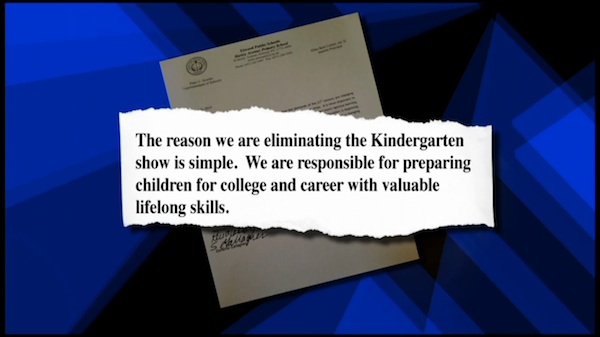 Also, no dancing or laughing! (screengrab via News12)
The letter explained: "The reason we are eliminating the Kindergarten show is simple. We are responsible for preparing for college and career with valuable lifelong skills." Naturally, parents were horrified that the district's priorities are so out of whack that they think it's a waste of time for kindergarteners to put on a play. Specifically, the district identified reading, writing, and problem-solving as skills they wanted to work on. Which of course would all be better developed by students sitting at their desks and hearing about them, then, you know, putting on a show. 
Watch the full report from News12 Long Island here.
(by Shira Rachel Danan)