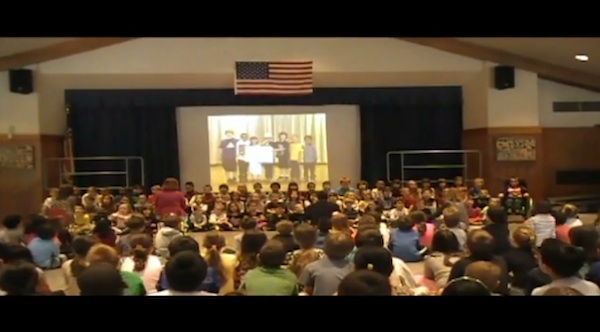 Harley Avenue students, wasting valuable SAT prep time. (screengrab via News12)
For years, Harley Avenue Primary School in Elwood, NY has held an annual Kindergarten Show that has become a beloved event in the local community (so much better than the dreck put on by the preschool). This year, many parents were disappointed to learn the show would be canceled.
But they were even more shocked by the reason the district gave for the change in a letter sent home to parents.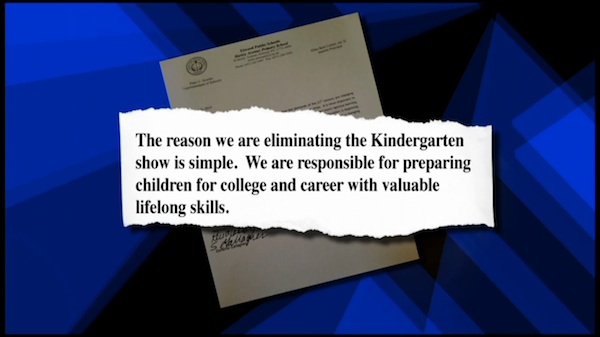 Also, no dancing or laughing! (screengrab via News12)