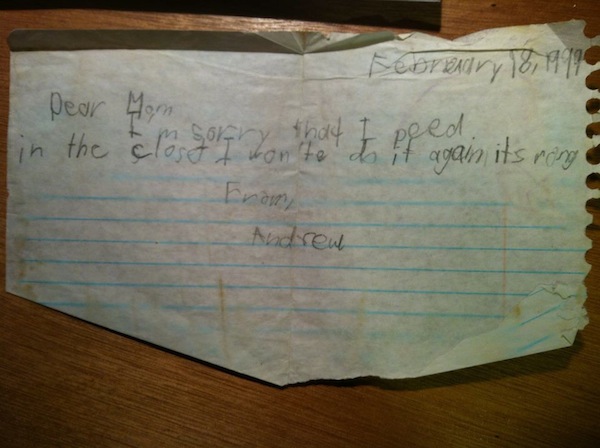 It's wrong and it's soggy. (via)
Kids are shockingly disgusting, perverse, and inappropriate. They're also our future. So we should probably pay attention to the weird messages they're passing to each other during class, because someday they'll be teachers, cops, and senators still passing poorly spelled notes with overtly sexual content. Here are some of the best kids' notes we've ever seen, and by best we mean they'll make you question ever having children.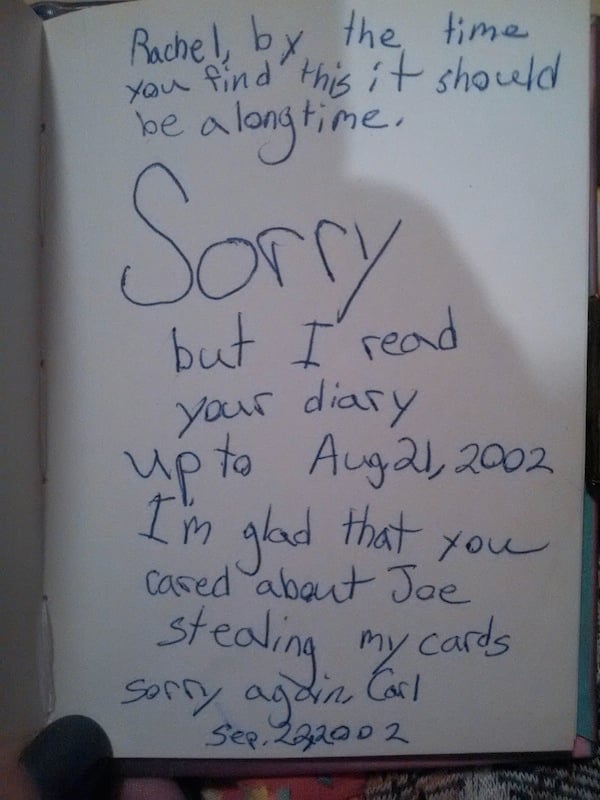 '
And as soon as Rachel finds this, Carl will be dead. (via)
.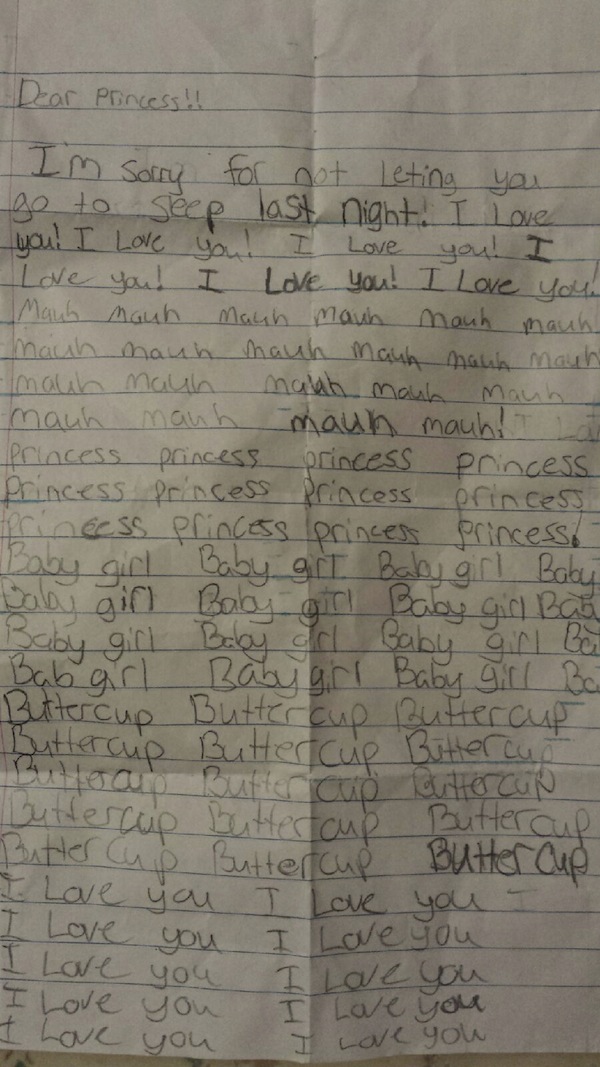 Might be coming on a little strong there. (via)
.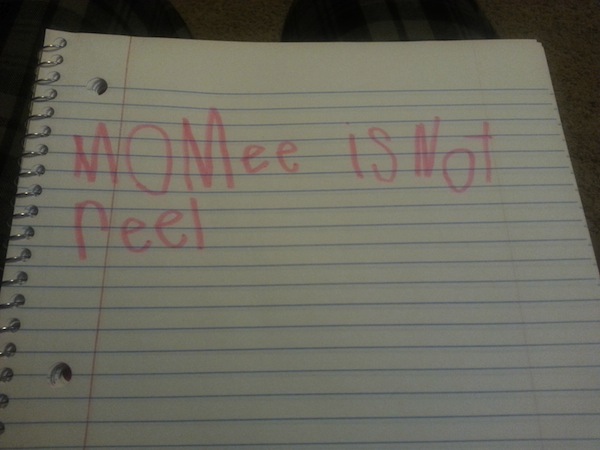 Then who is reading this? Ooweeooo. (via)
.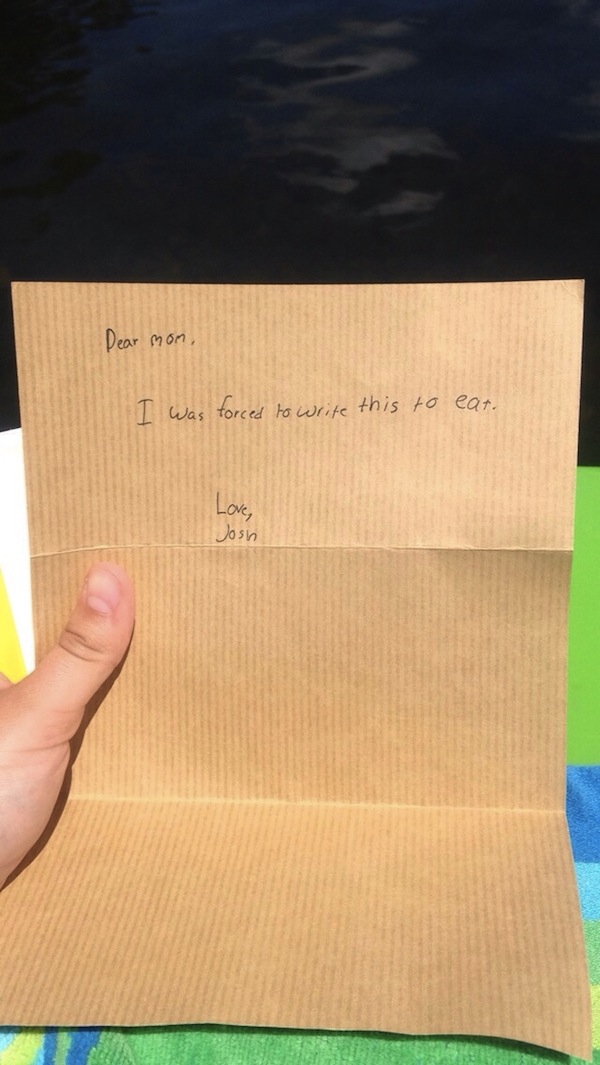 Glad to hear summer camp is going well, Josh. (via)
.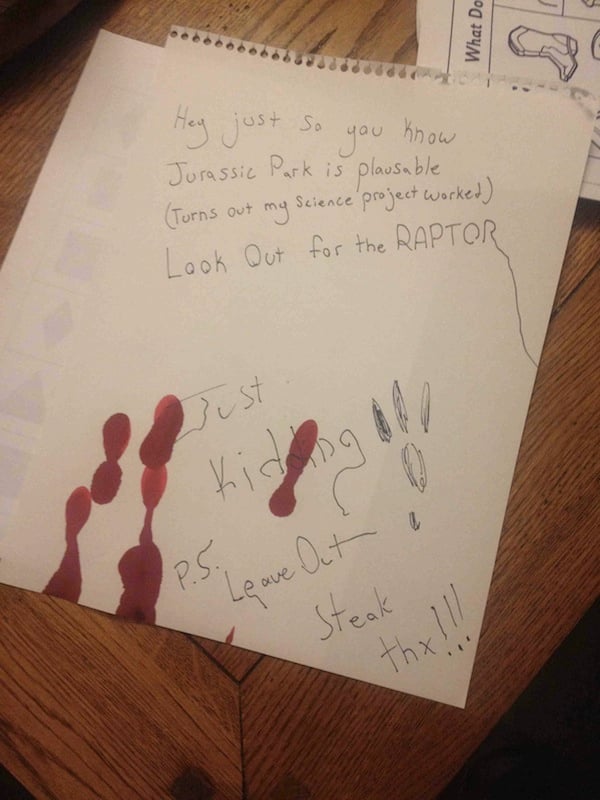 Dinosaurs prefer top saurusloin. (via)
Updated 10/10/14: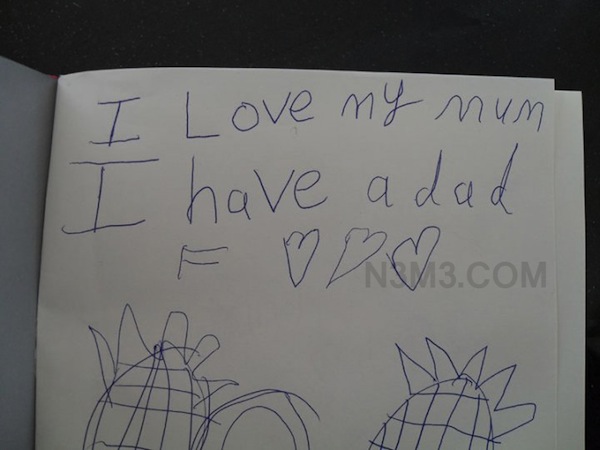 And just how do you feel about your dad? (via)
.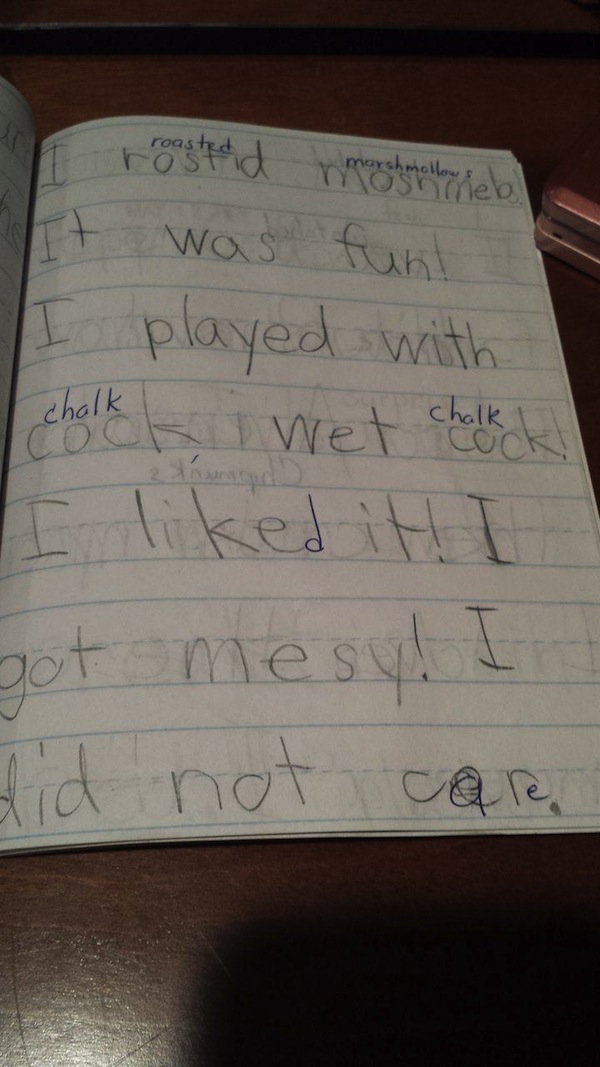 Cock and moshmebs sounds like a recipe for disaster! (via)
.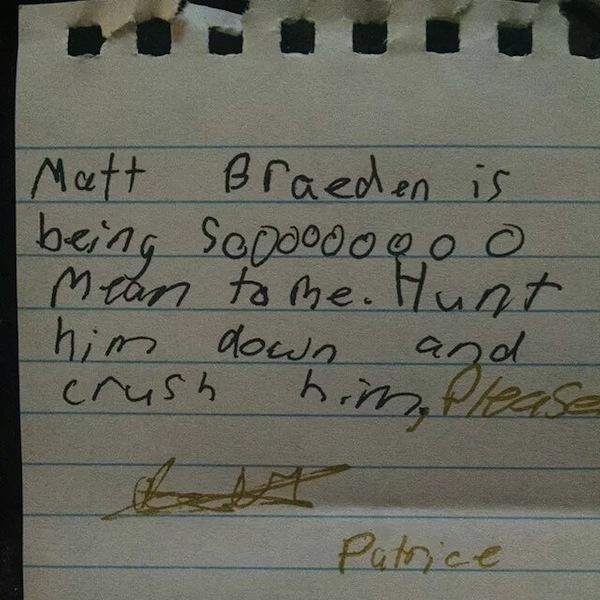 Alright, I'll crush him. But only because you used the magic word. (via)
.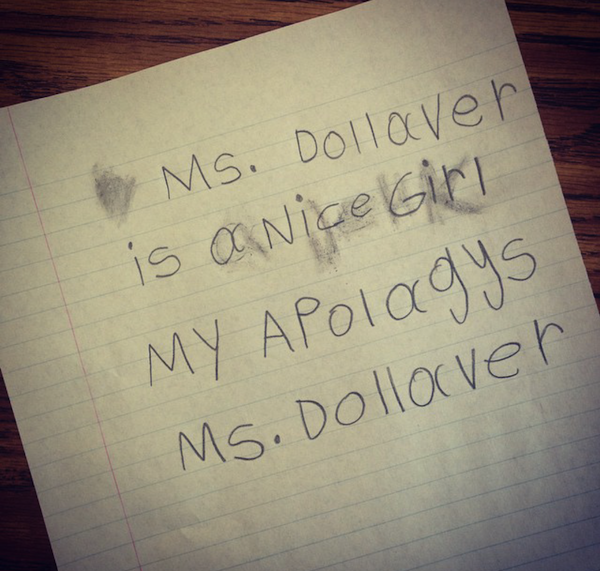 It's not what you said. It's what you didn't say. (via) 
.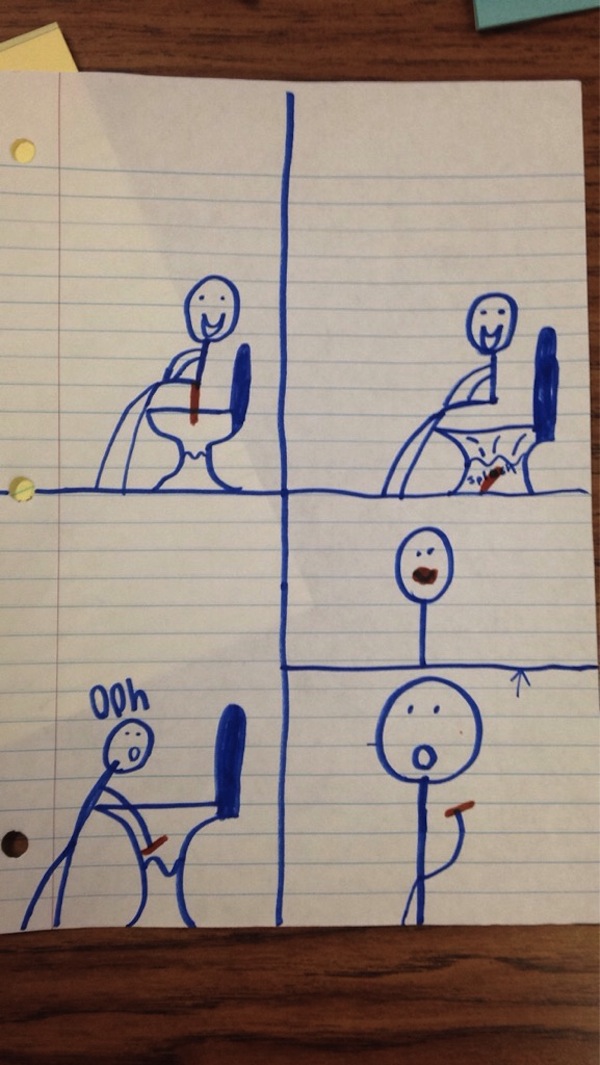 Subtitle: "A True Story." (via)
.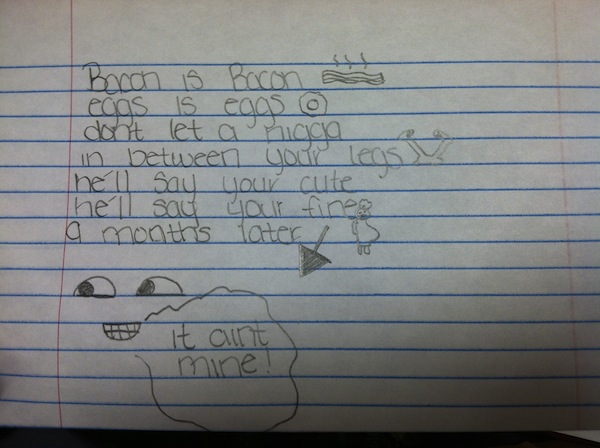 He left her for someone who can spell "you're." (via)
.
Updated 9/11/14: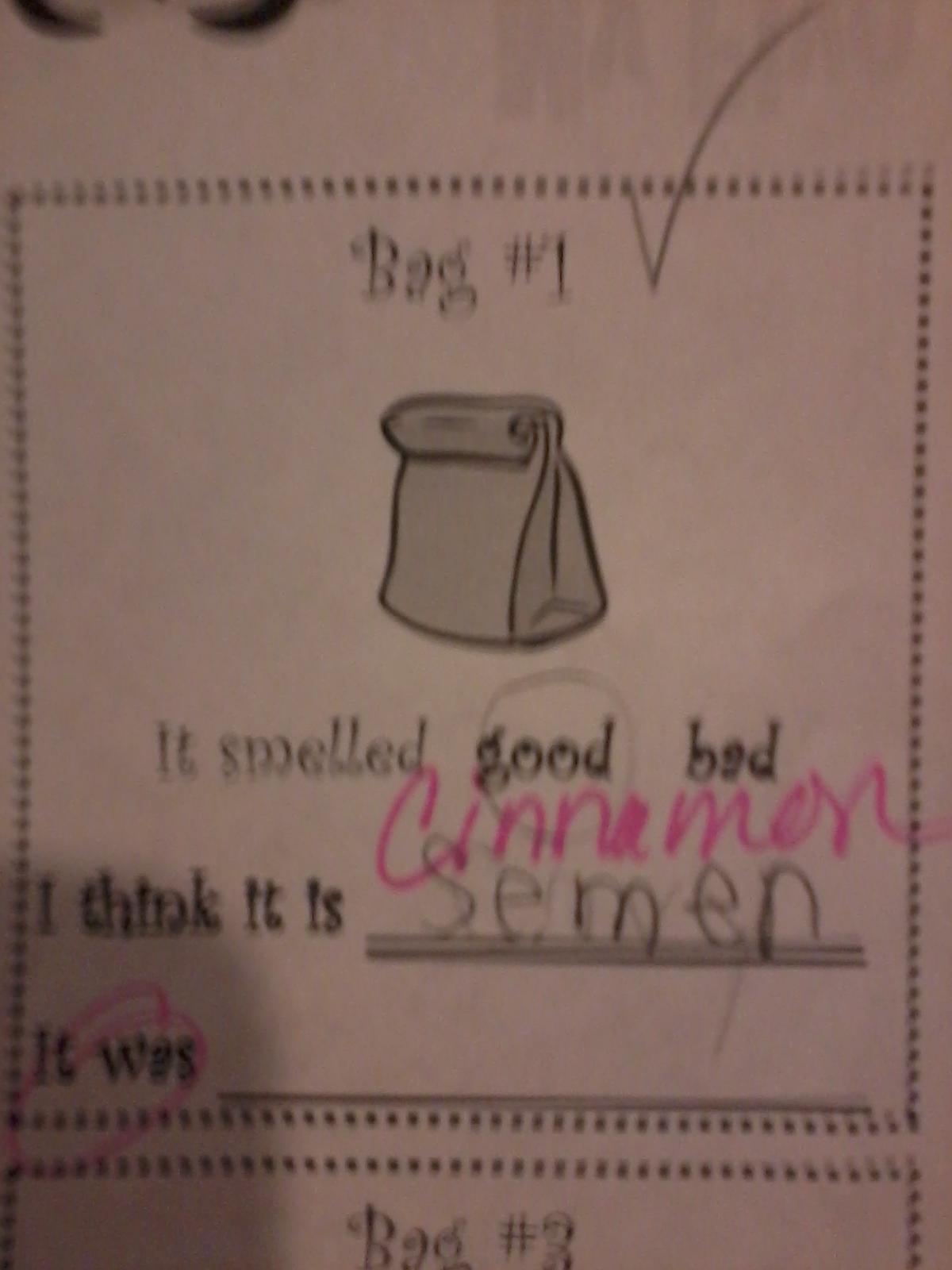 Come on, everyone spells that wrong. (Via)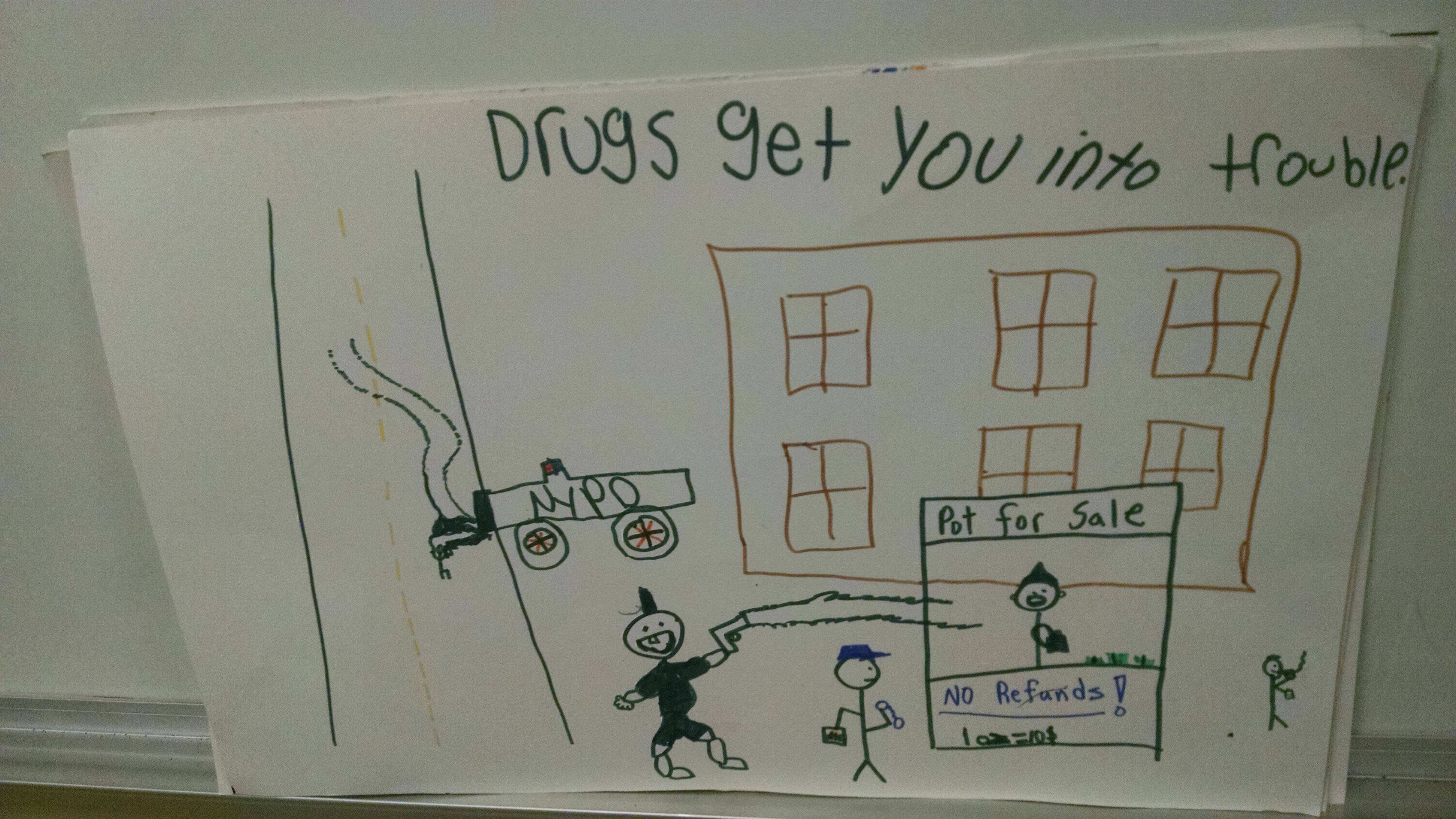 Should have gotten extra credit for the accurate looking bong, though. (Via)
.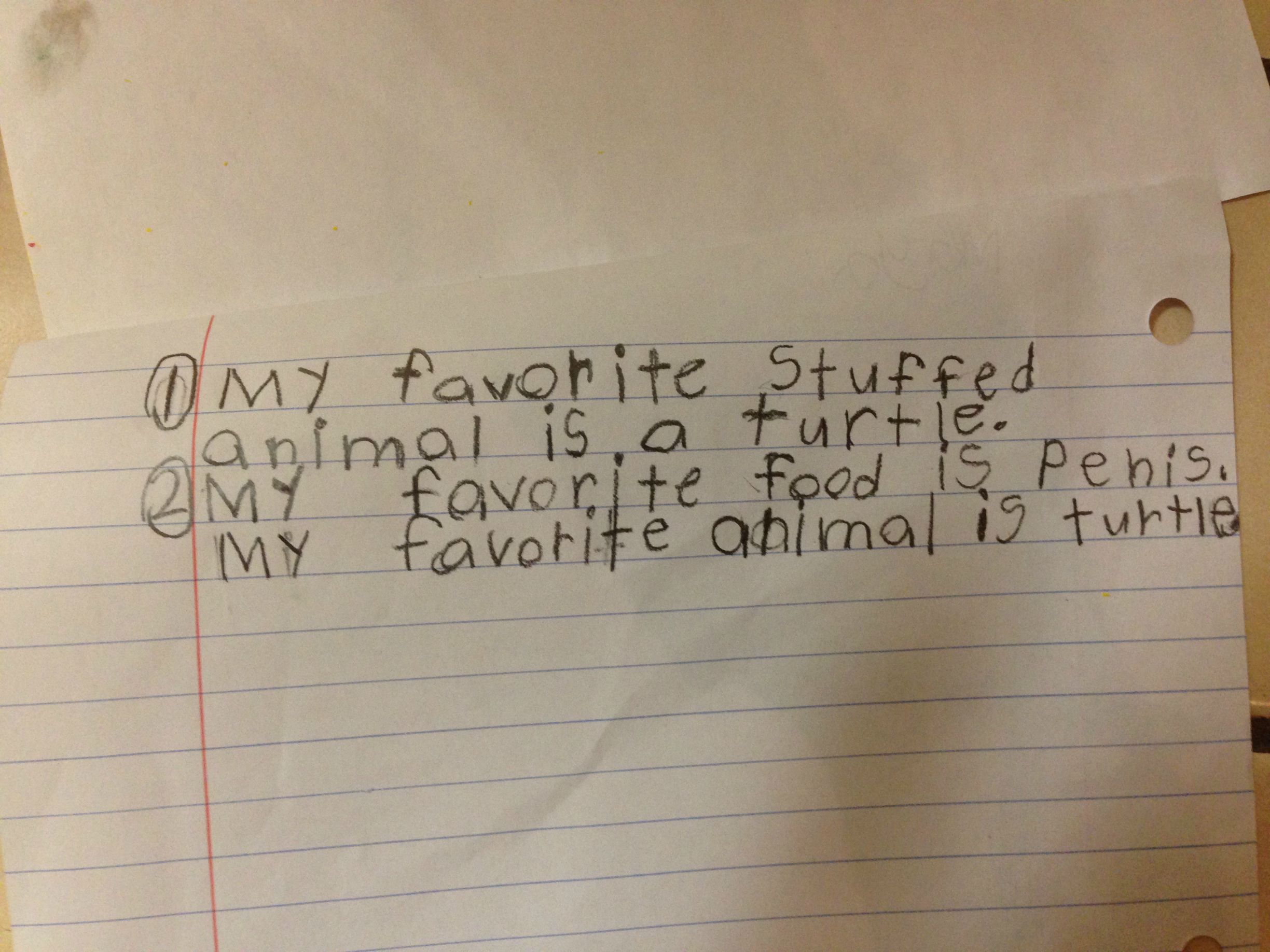 Kid's favorite foods are never good for them. (Via)
.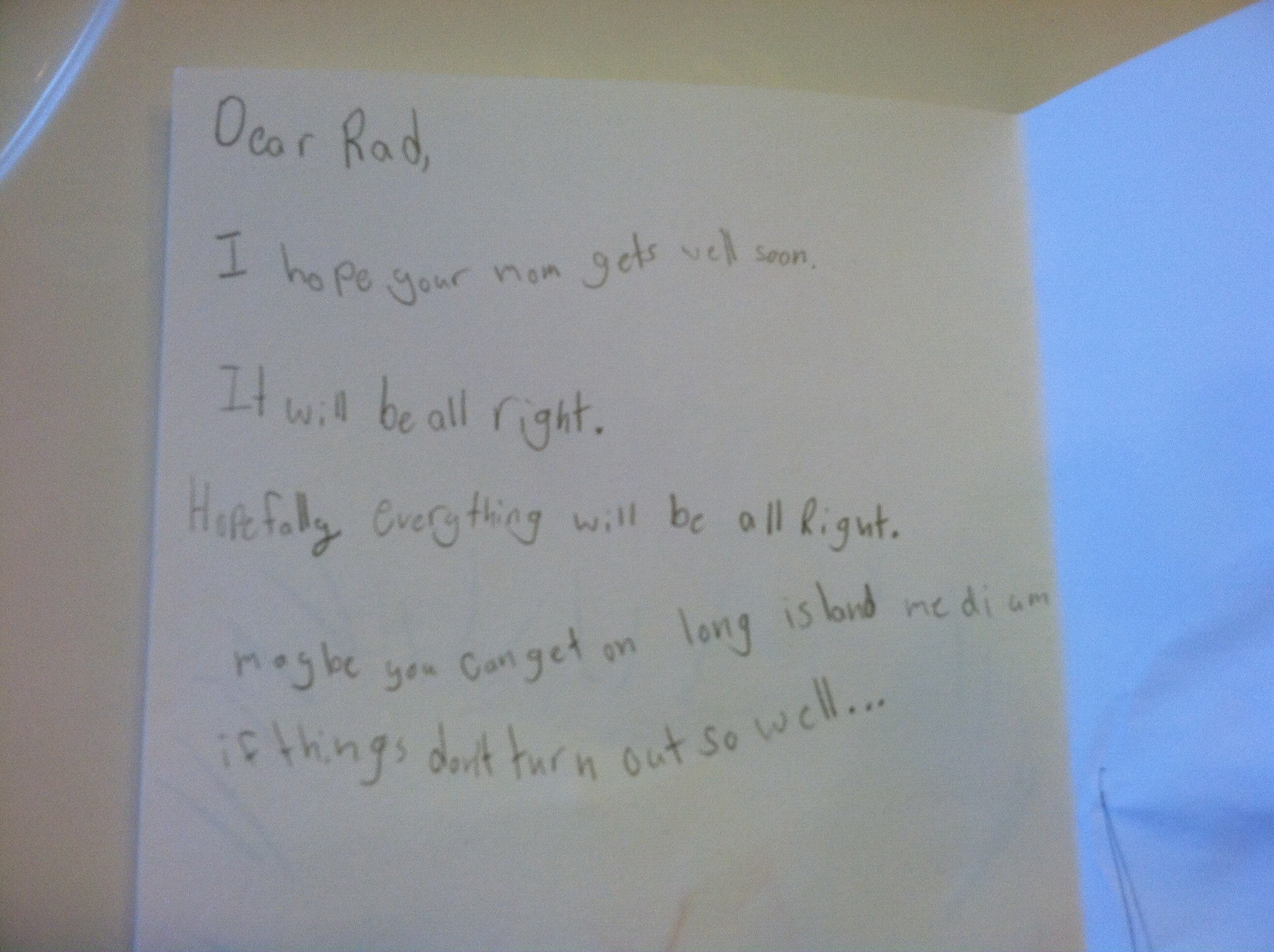 Maybe Long Island Medium can find out why she named her kid Rad. (Via)
.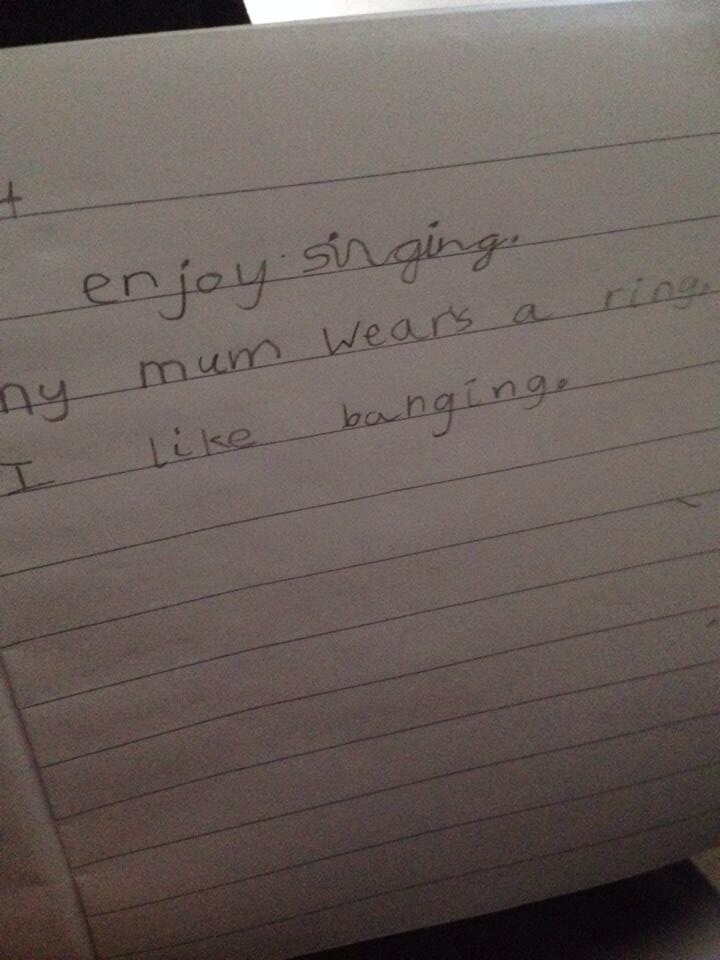 Hopefully he didn't figure this all out in one evening. (Via)
.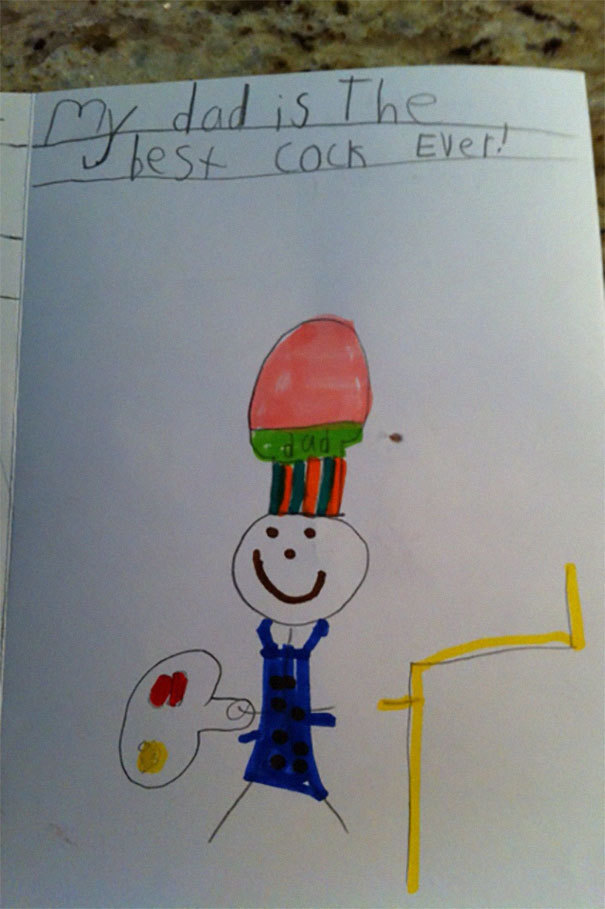 That's why he wears that hat. (Via)
Updated 8/14/14: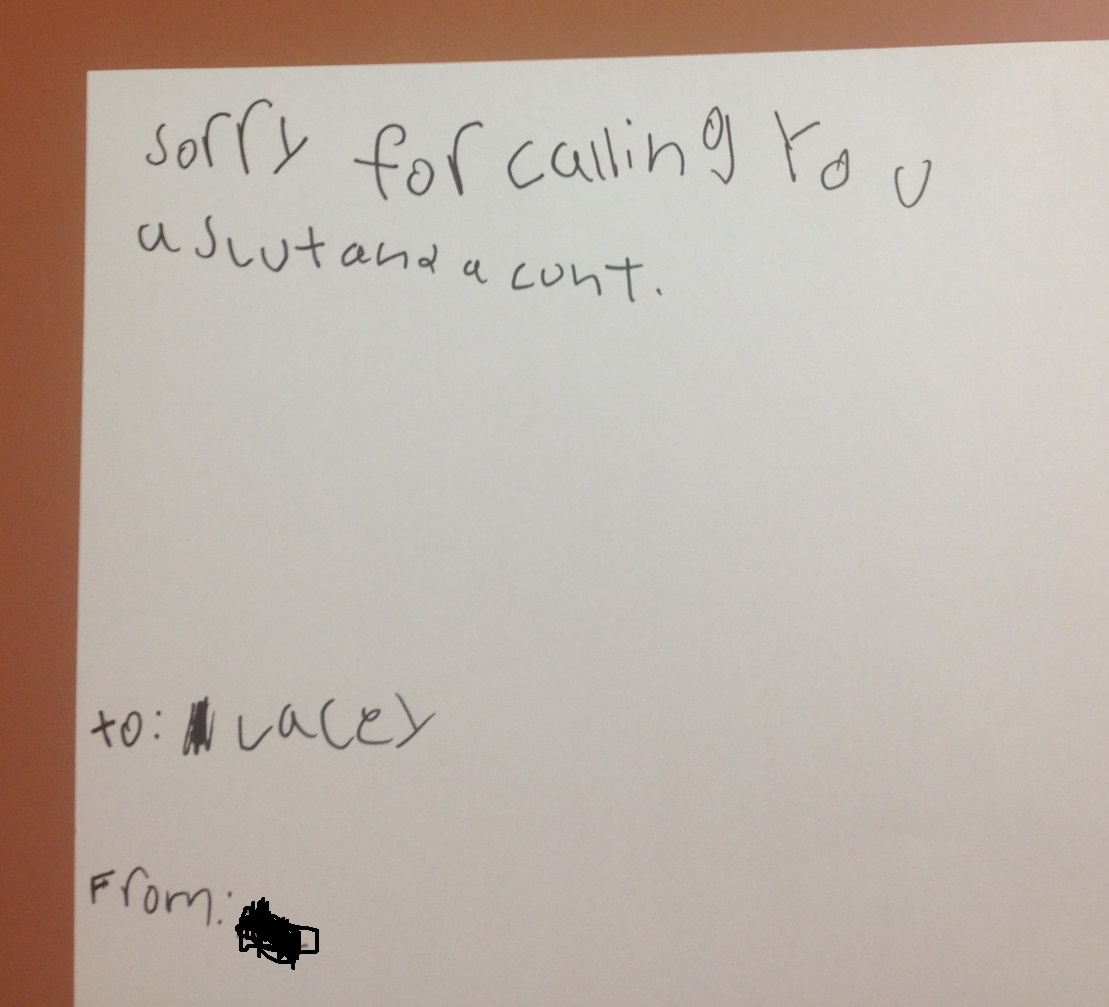 Should have just picked one. (Via)  
.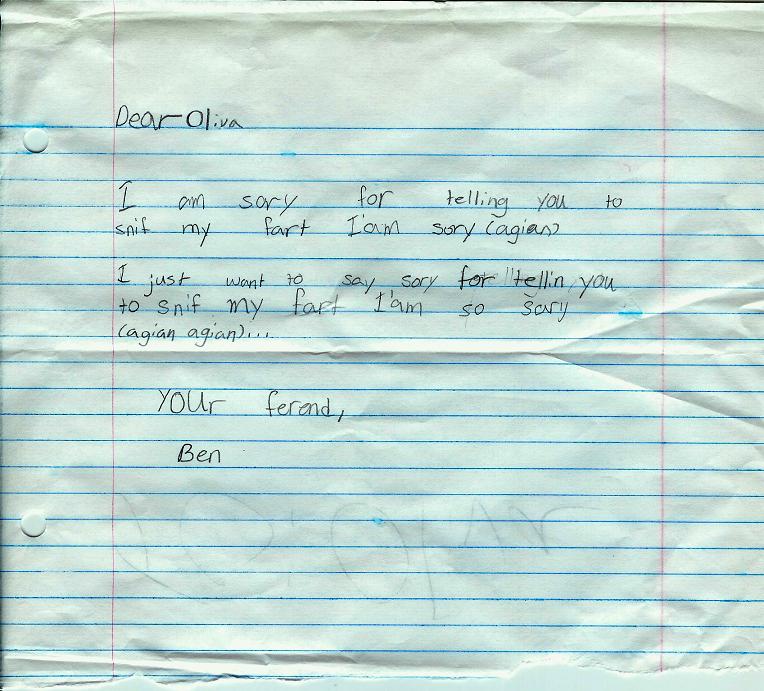 But if you do ever want to sniff my fart, you know where to find me. (Via) 
.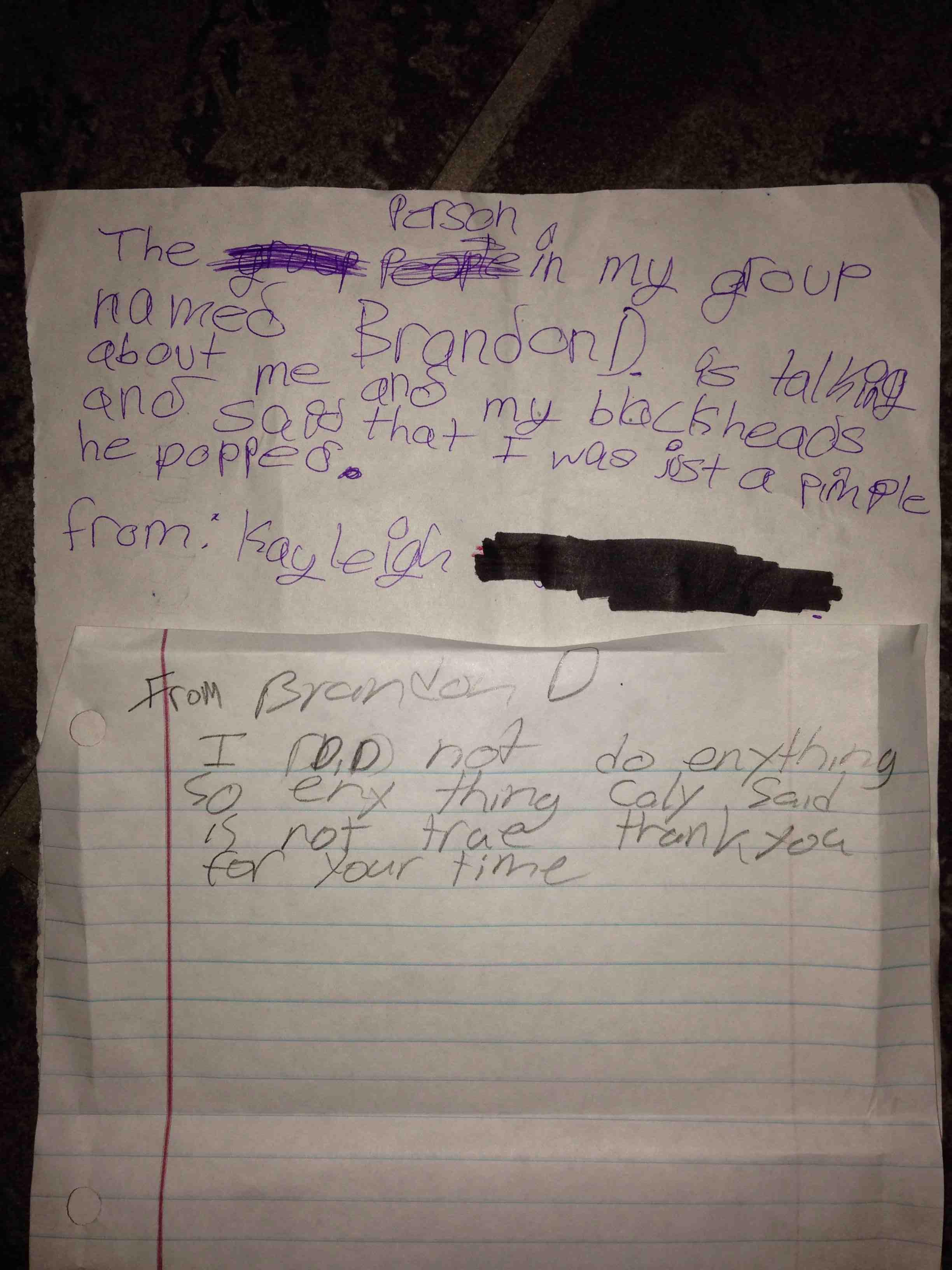 Now he is the head of Monsanto. (Via)
.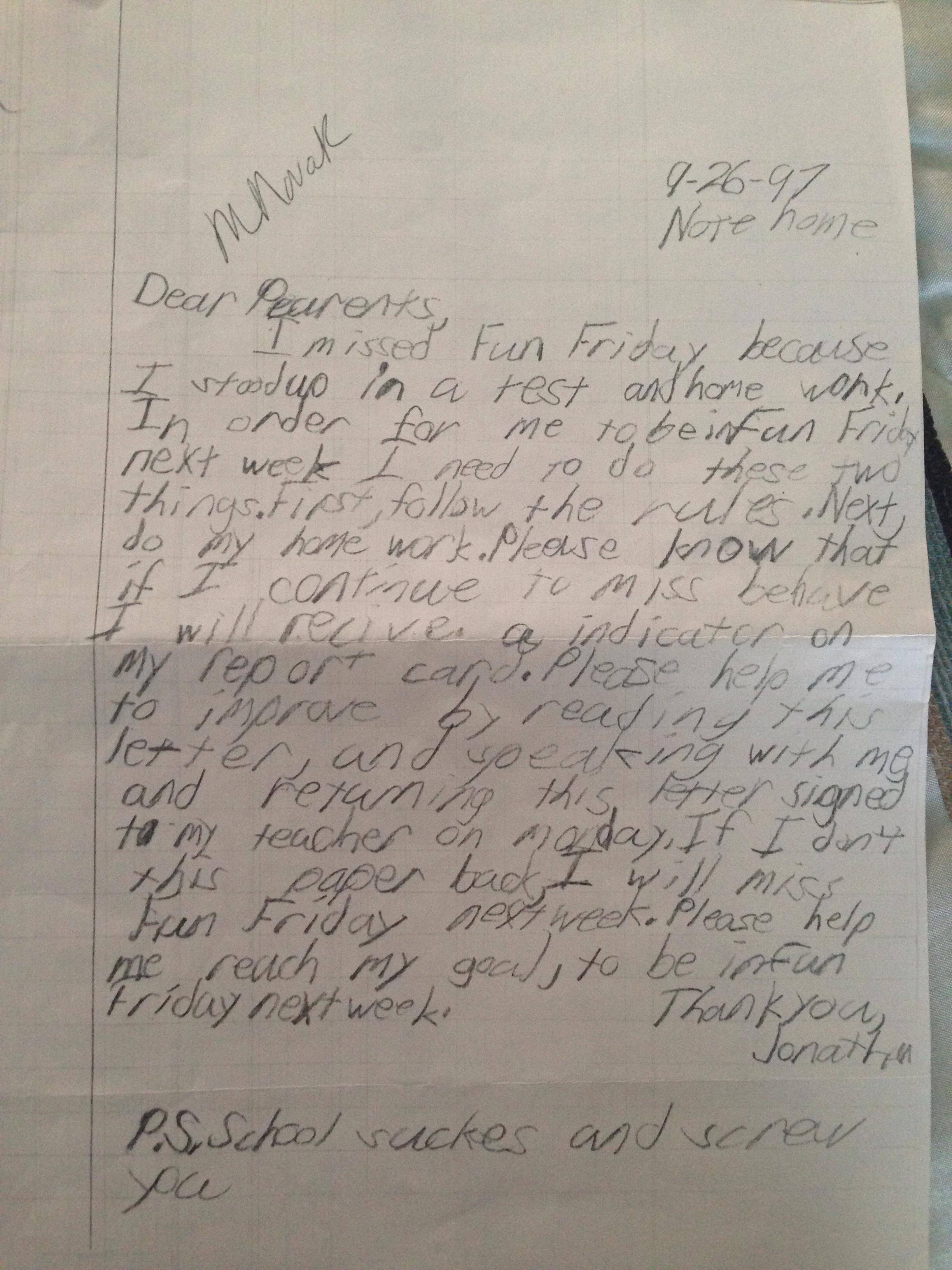 P.P.S. Fuck Fun Friday (Via)
.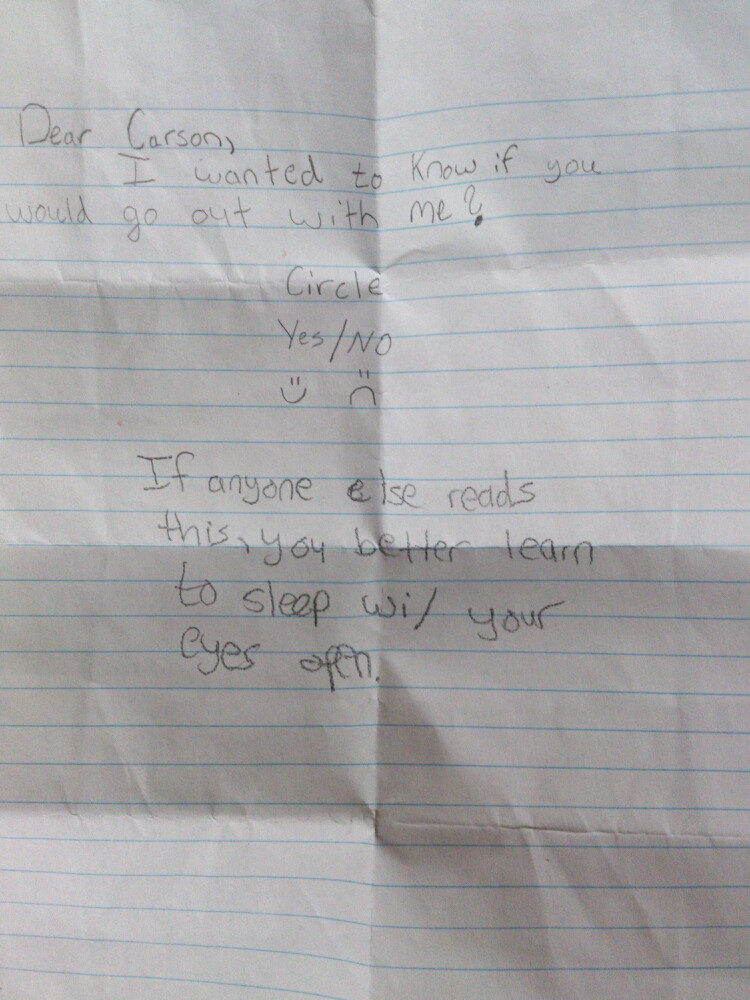 Sincerely, Tara Reid (Via)
.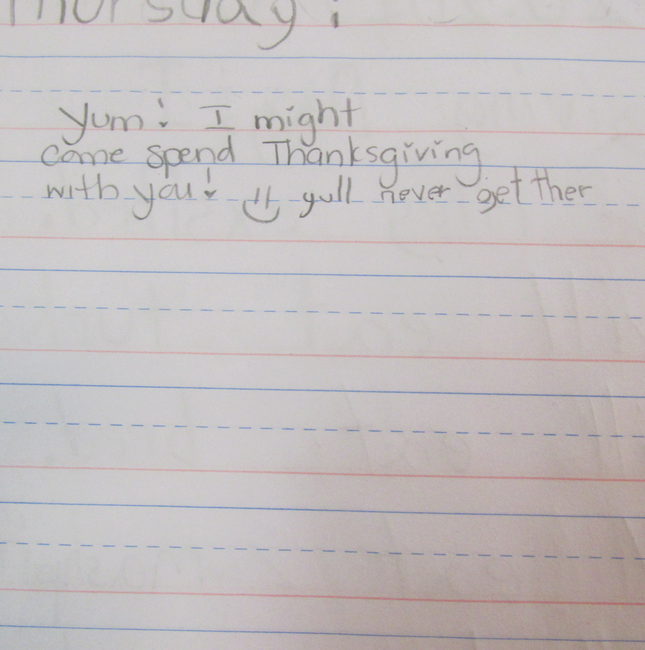 Better check those brakes. (Via)
Updated 7/10/14: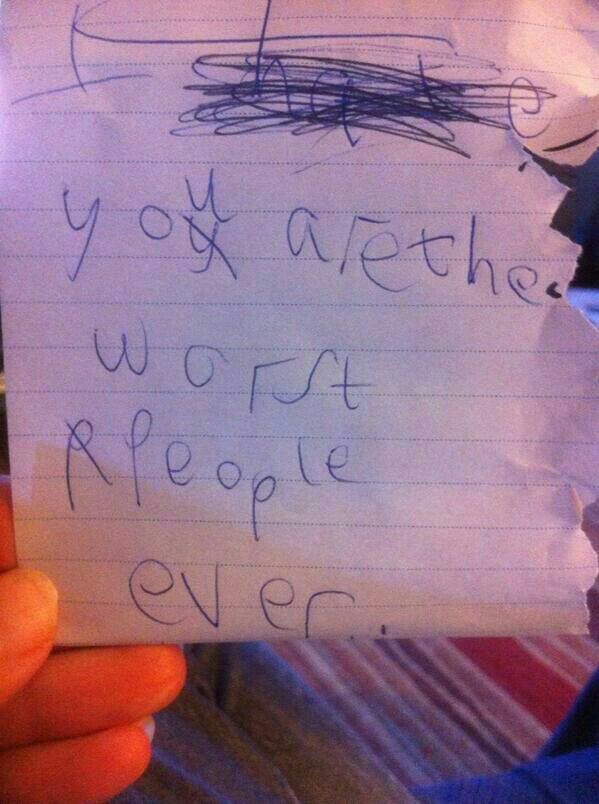 This kid writing to his parents is really getting a jump on his teen years. (Via)
.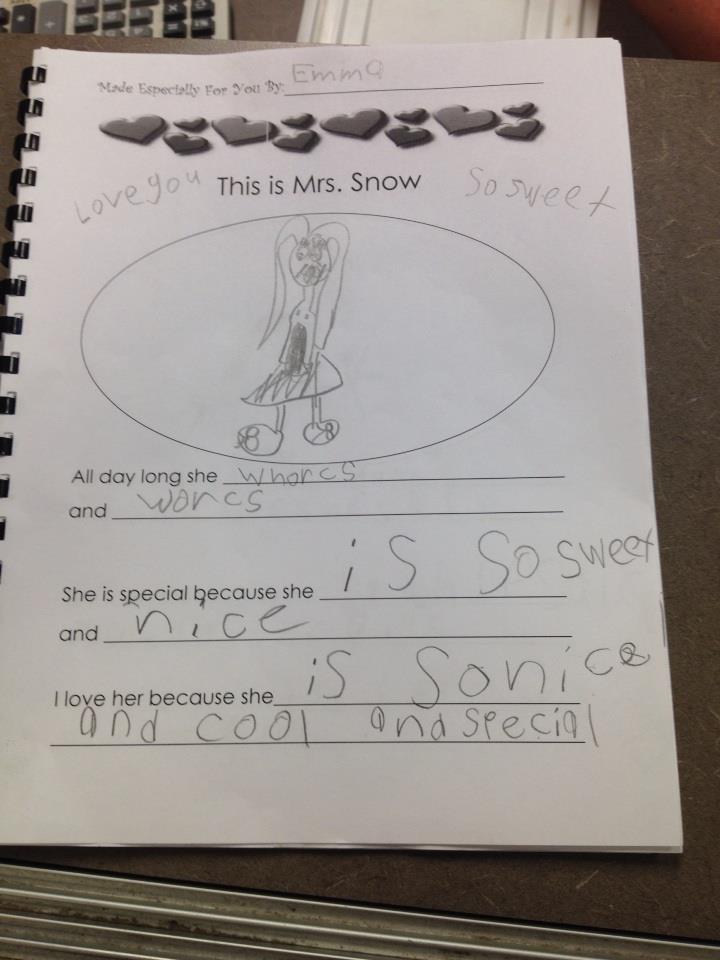 All day long? How does she find the time to teach? (Via)
.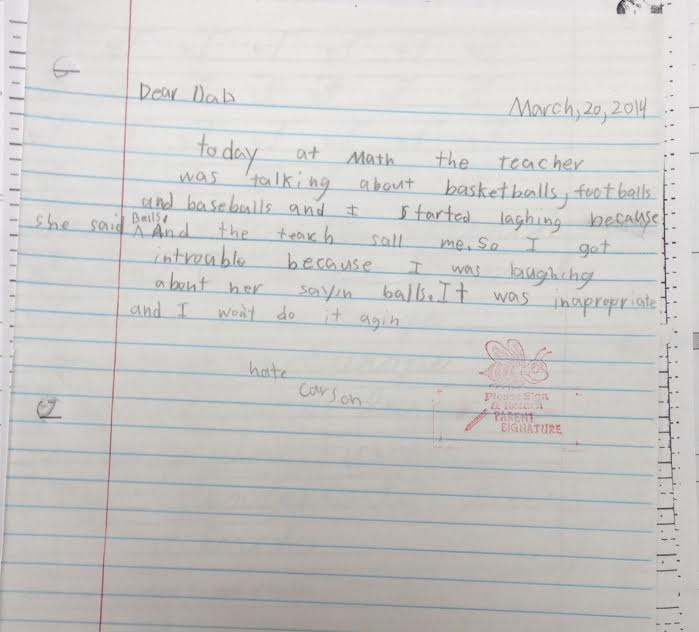 She did say balls. The kid is human. (Via) 
.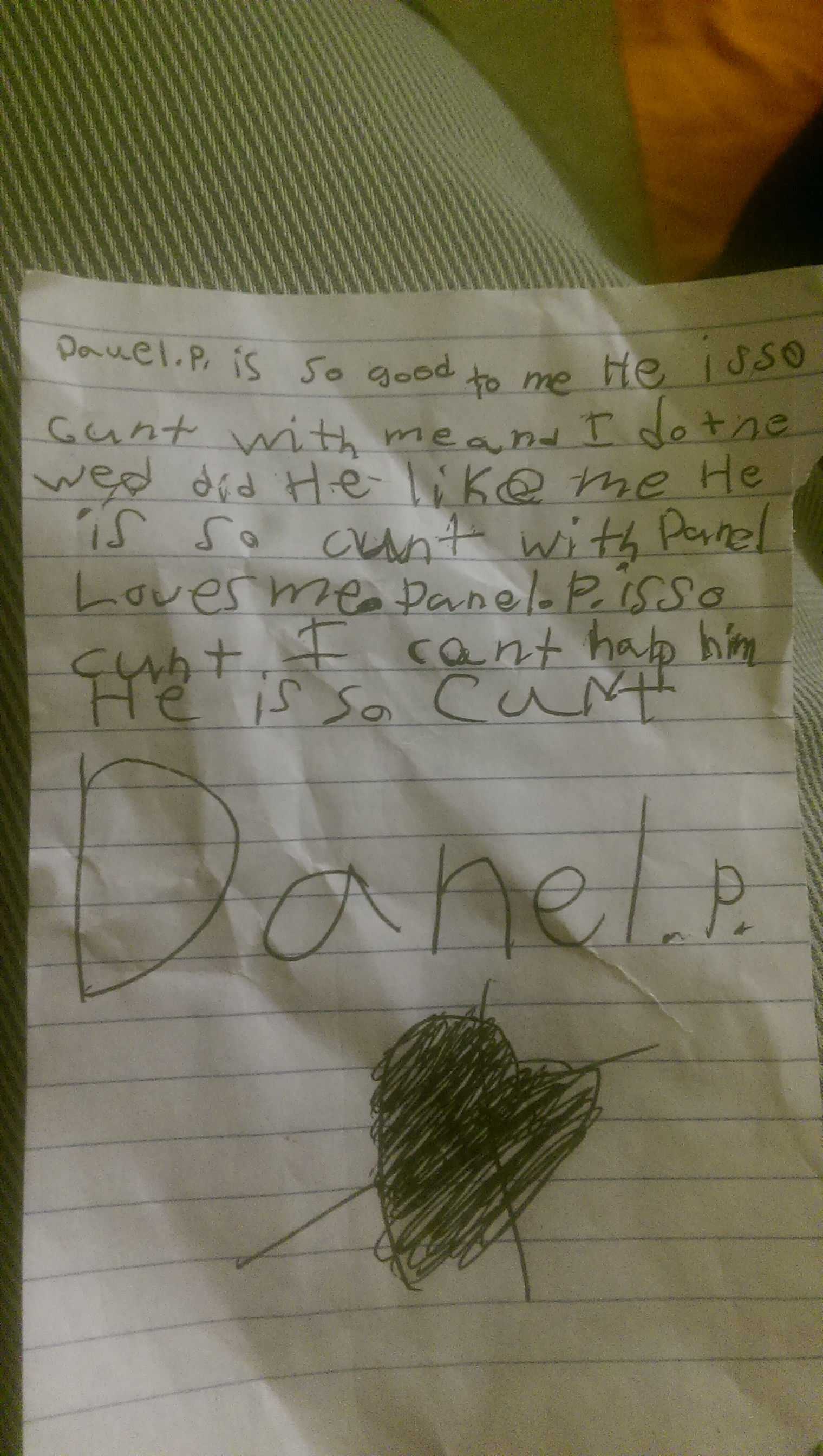 She was trying to write "cute"? I hope? (Via)
.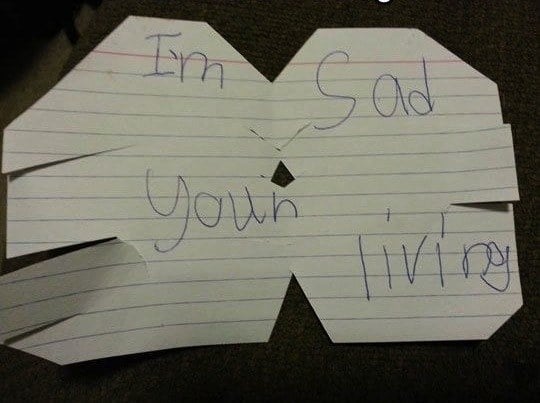 If it makes you feel better, everyone living is also dying. (Via)
.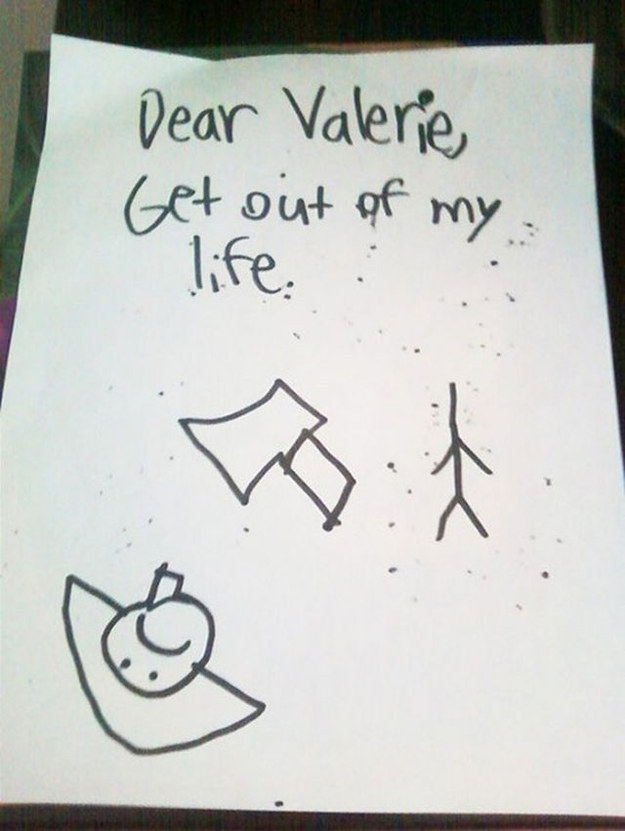 Seriously, Valerie. Run girl! (Via)
Updated 5/22/14: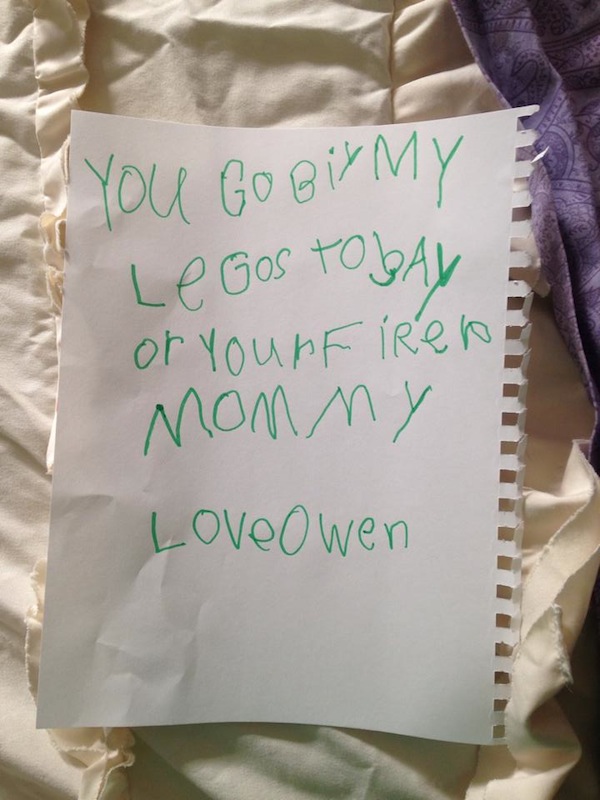 She really needs to find a job where her boss respects her. (via)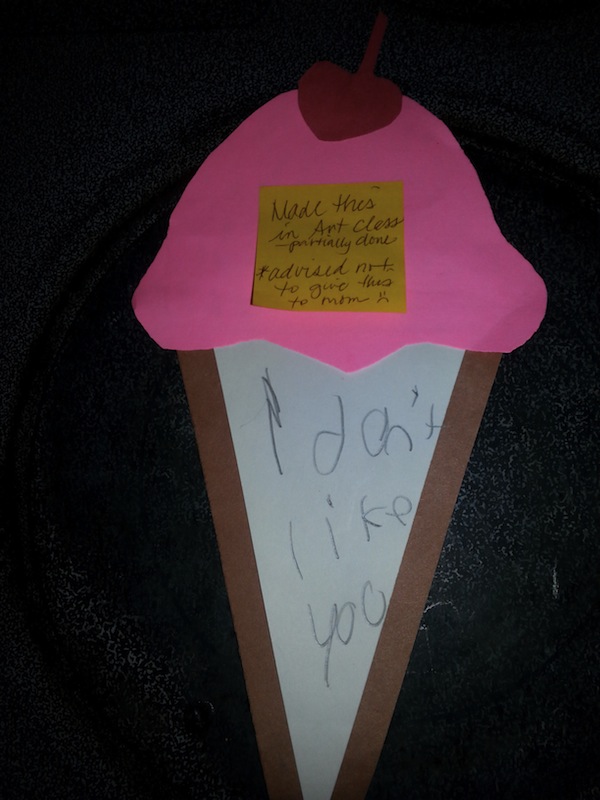 Blunt, but concise. (via)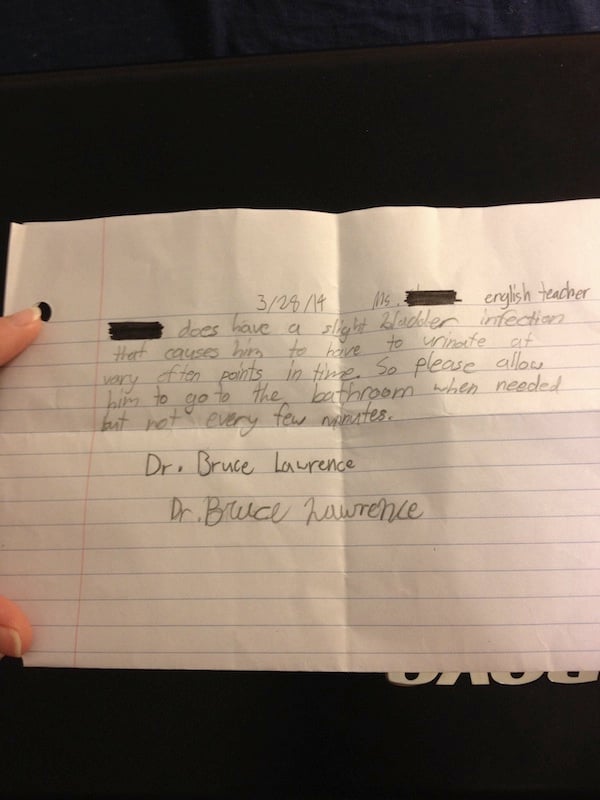 Dr. Lawrence has excellent handwriting for a doctor. (via)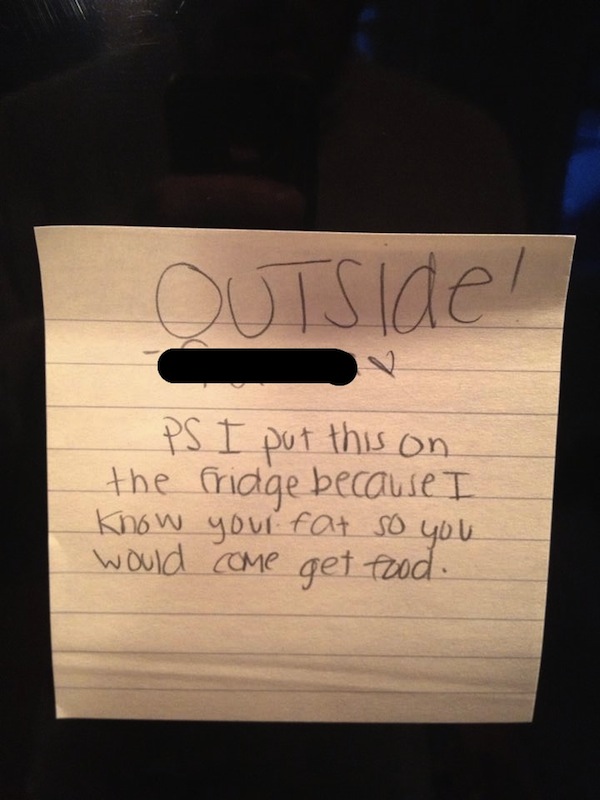 At least she told you where she was. (via)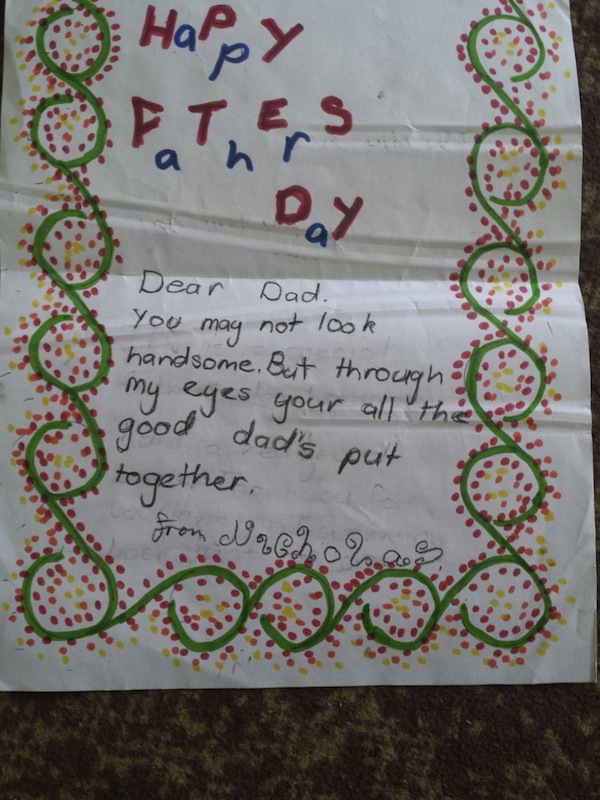 On the other hand, you may look handsome. Who is Nicholas to say? (via)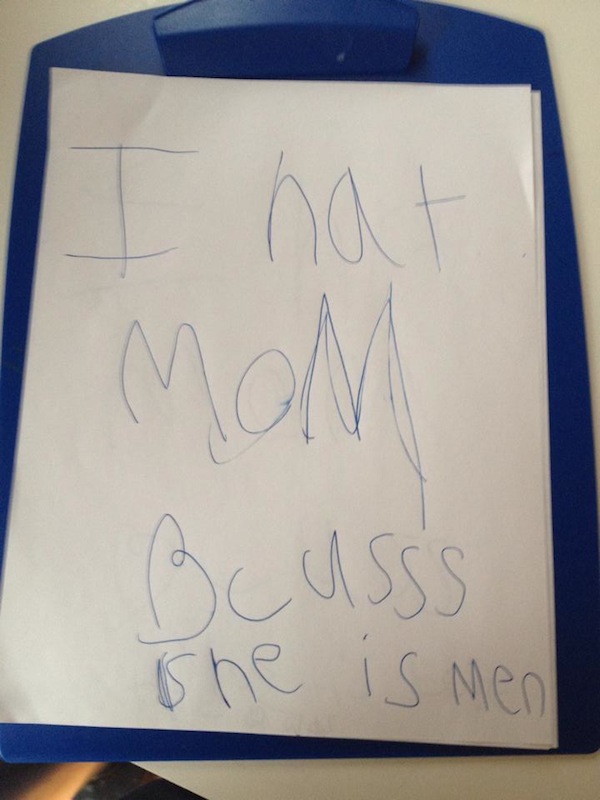 Better you learn now that it's a crul, crul world. (via)
Updated 4/24/14: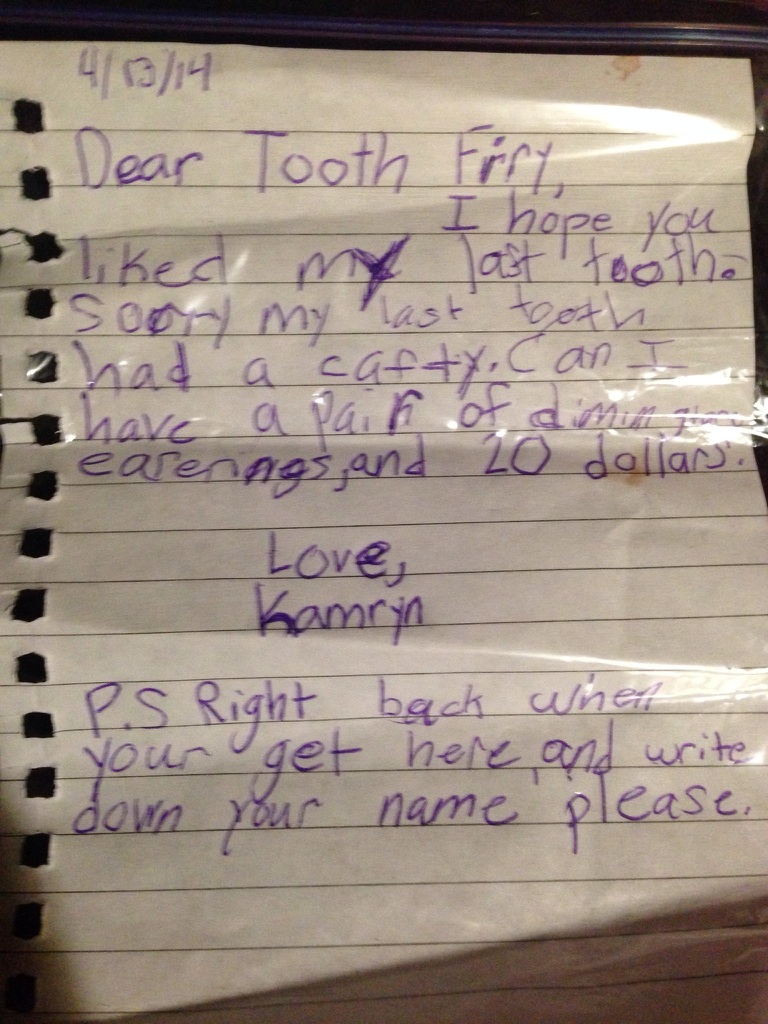 You'll get your diamond earrings when you start flossing, kid. (via)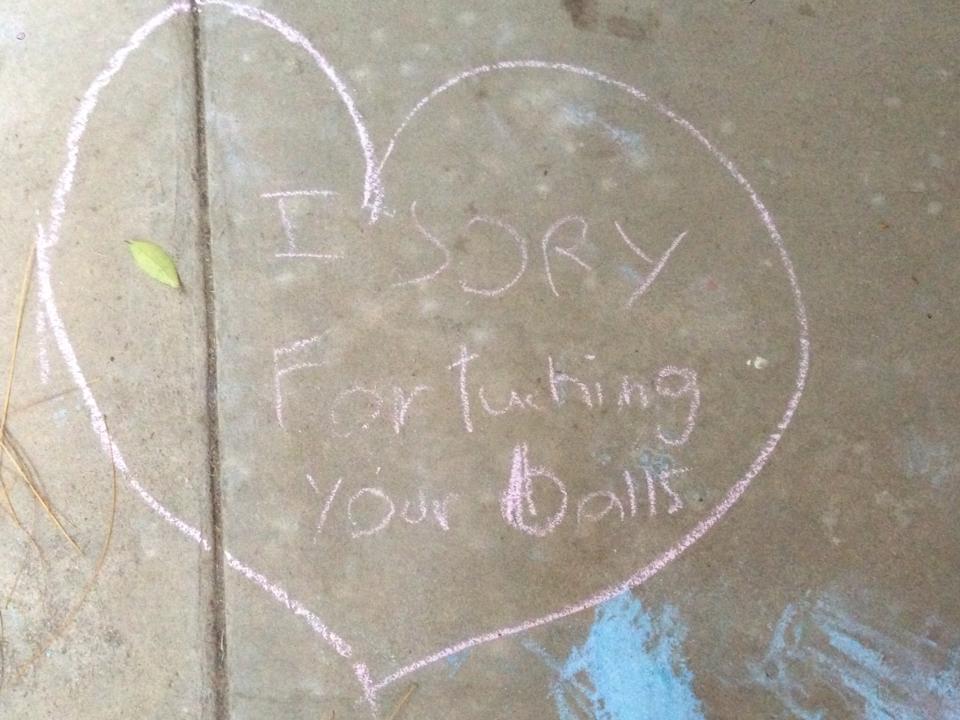 That's cool. It happens. (via)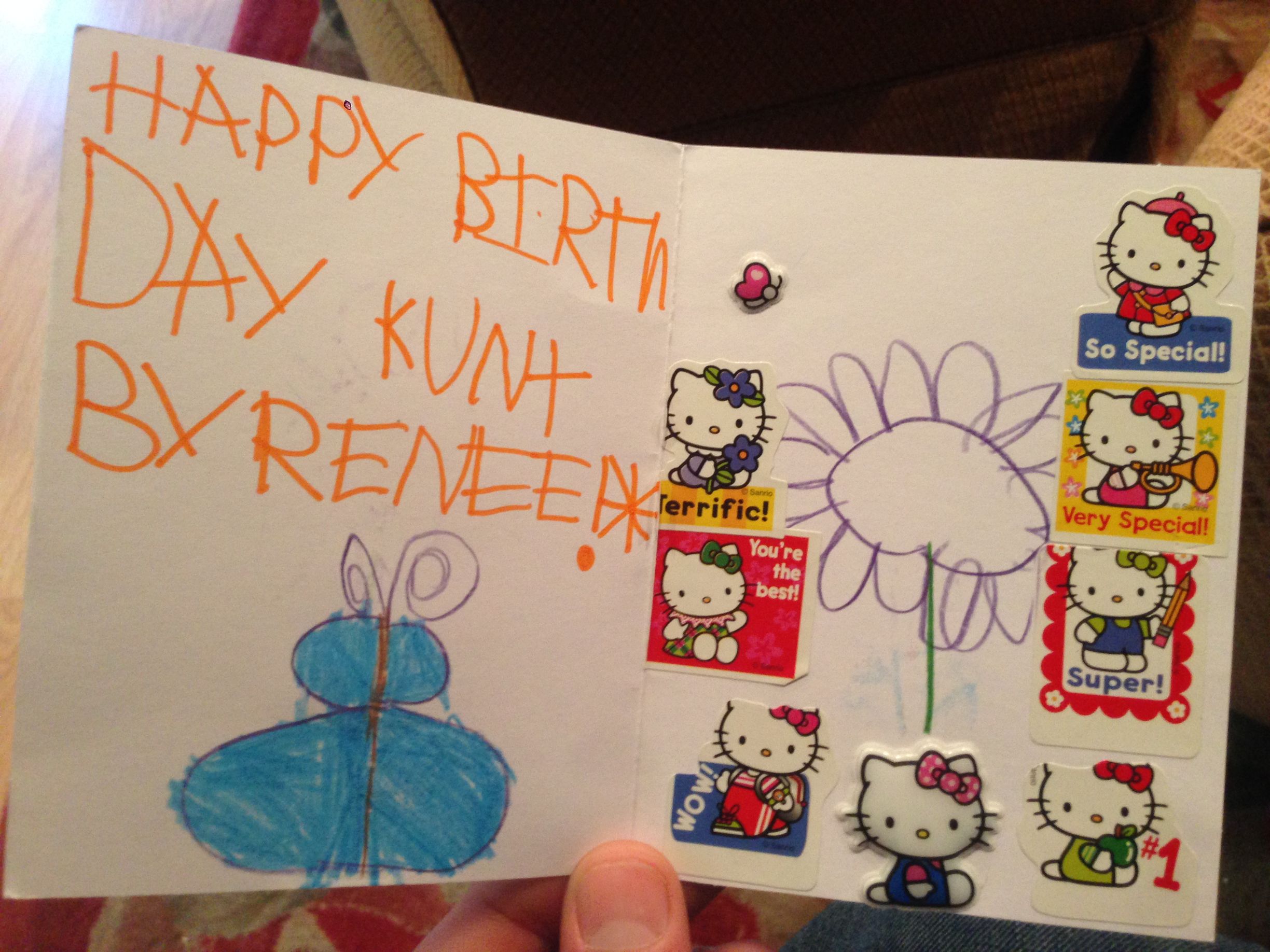 Kids these days can't even spell "cunt." (via)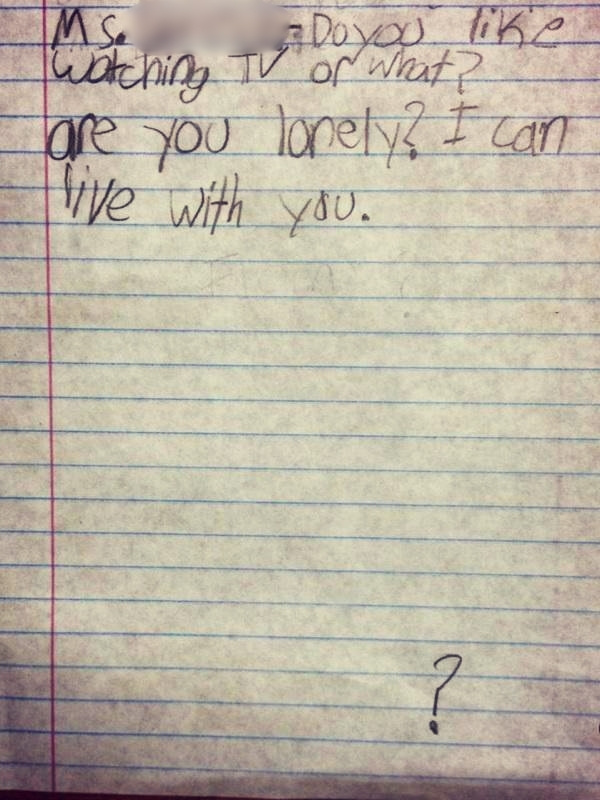 TV will keep your teacher from being lonely, don't worry. (via)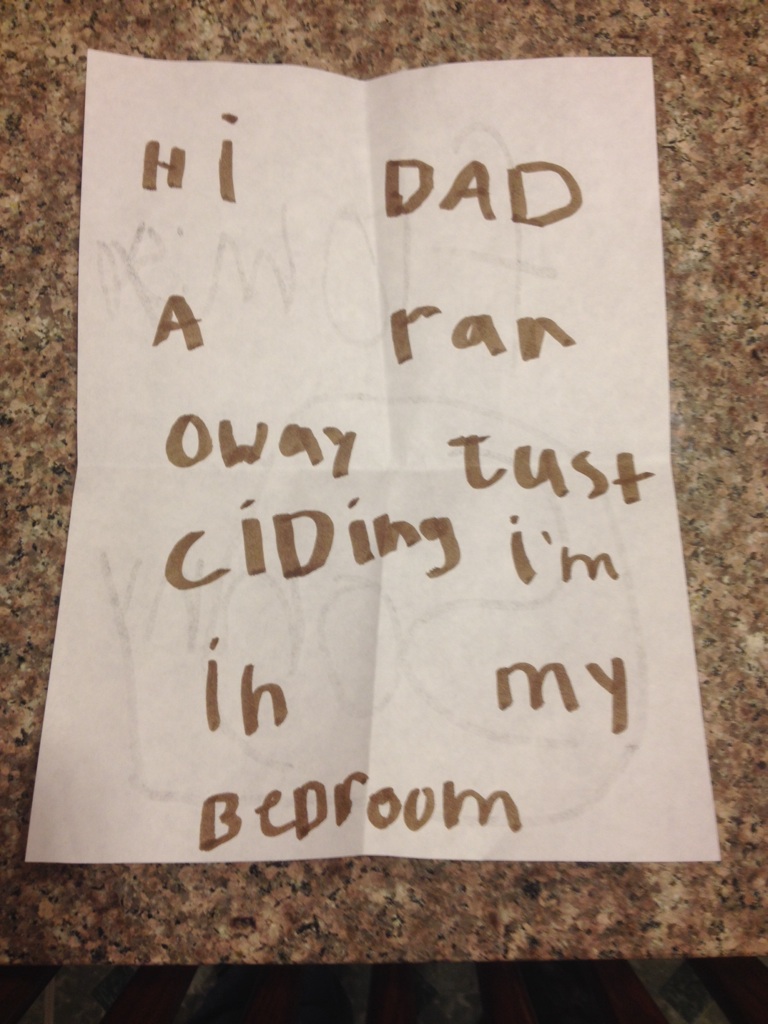 And hopefully studying my dictionary. (via)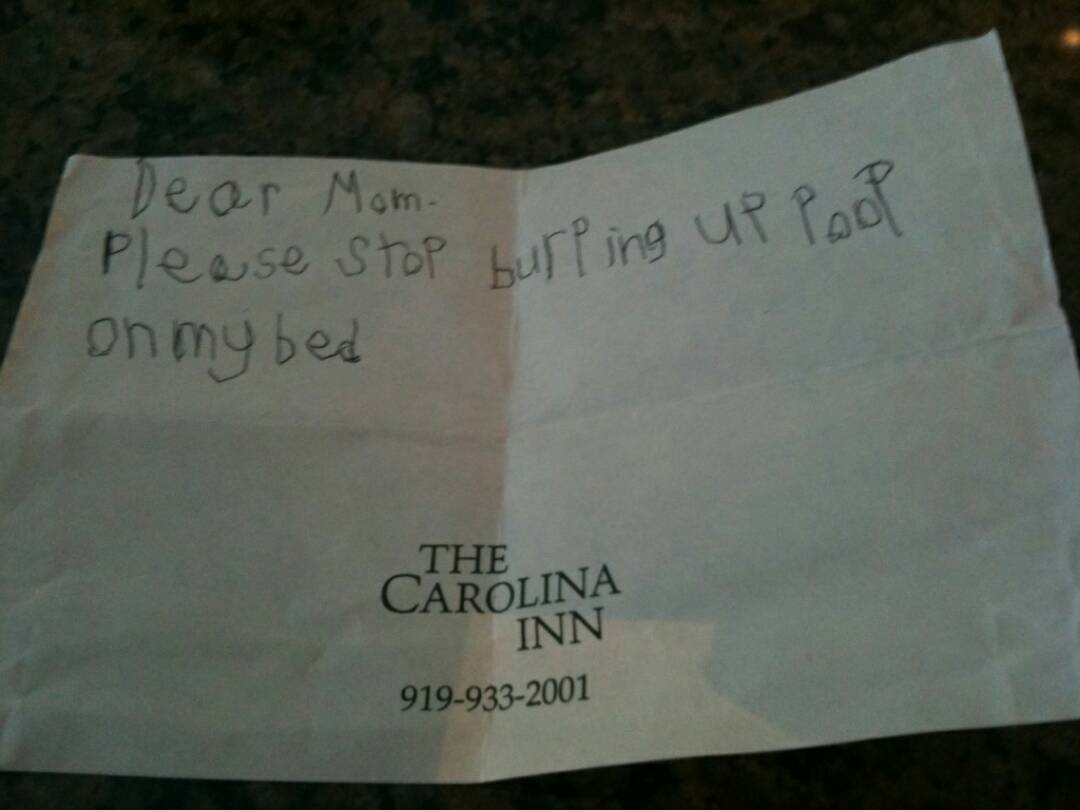 Well that's just a reasonable request. (via)
Updated 3/31/14: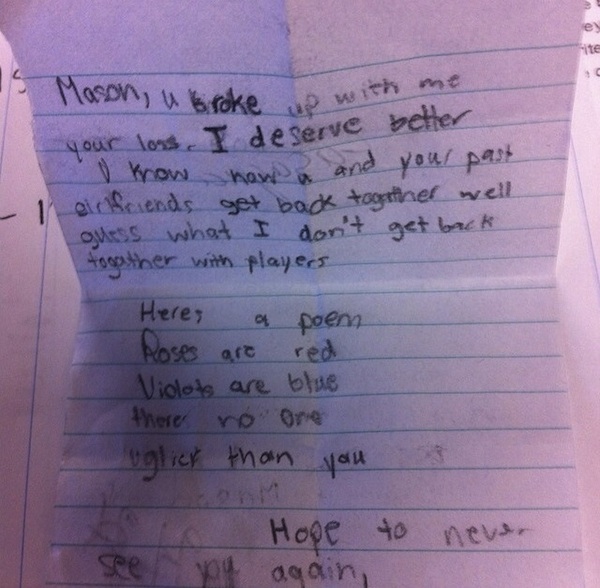 You go girl. (via)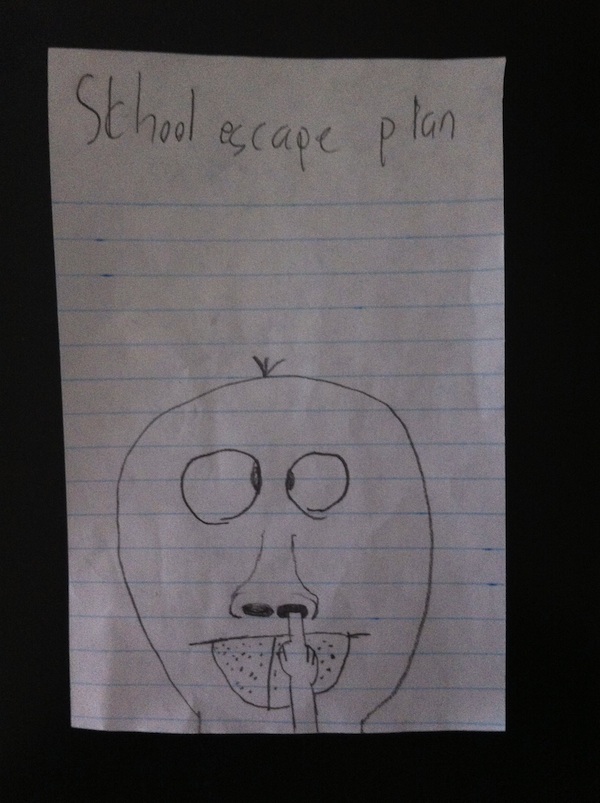 A simple, but effective plan. (via)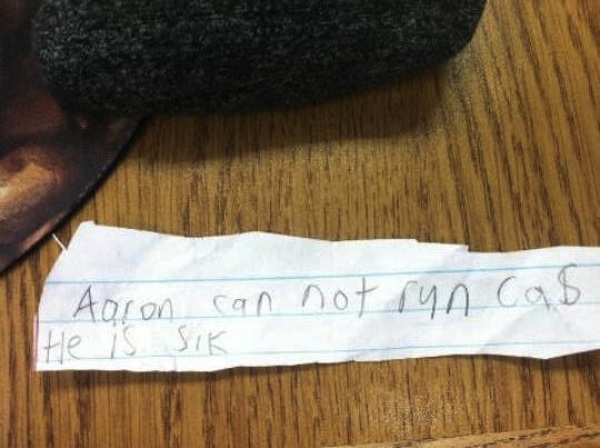 Adults these days are horrible spellers. (via)

Always vomit with caution, young one! (via)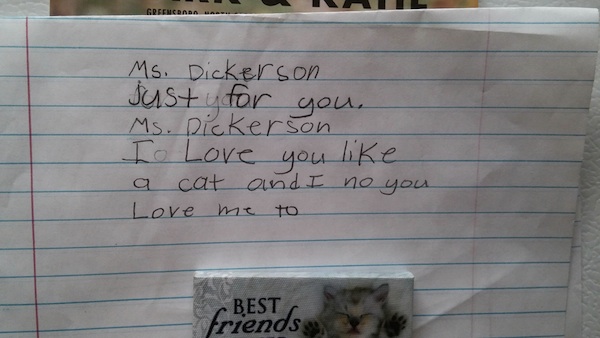 Inconsistently and with lots of scratching? (via)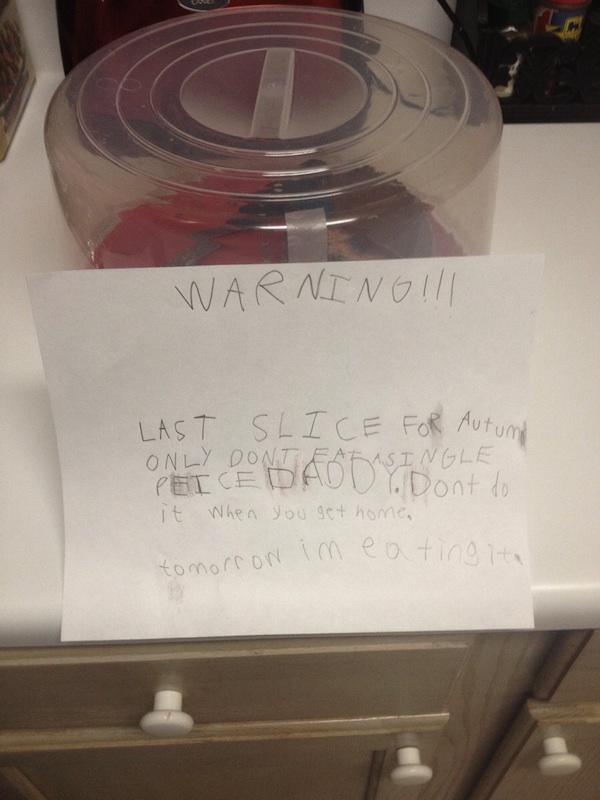 There's an implicit threat of bodily harm in this note that makes me uncomfortable. (via)
Updated 2/26/14:

There's no limit to how many times she'd ceck on her brother. (via)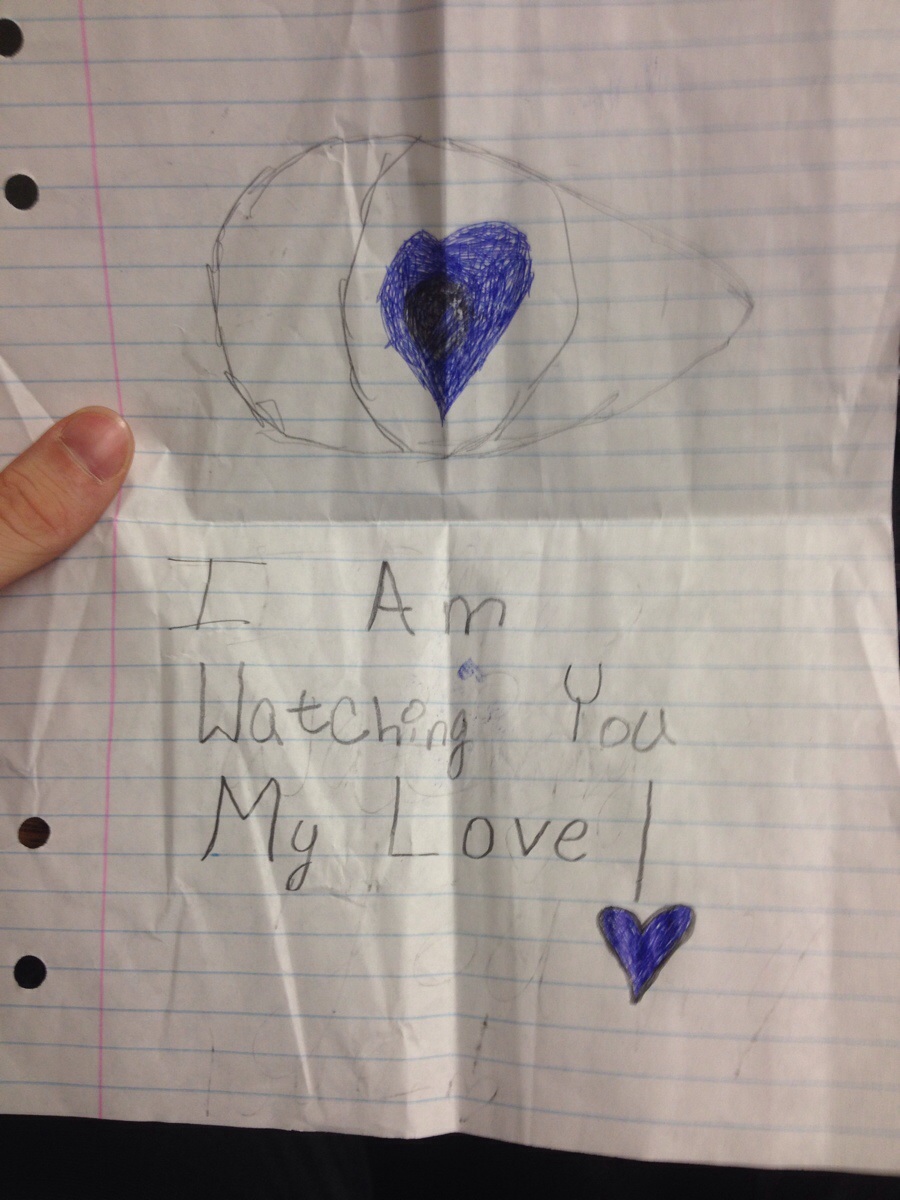 Thanks for the not-at-all creepy love letter! (via)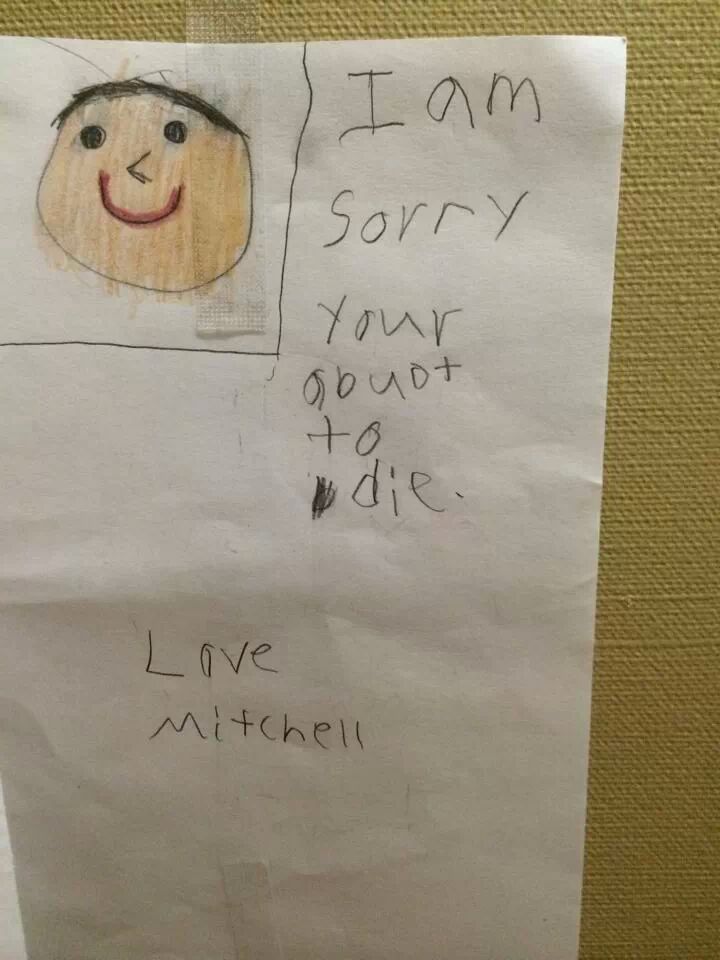 I'd be worried, but I'm too distracted by your grammar. (via)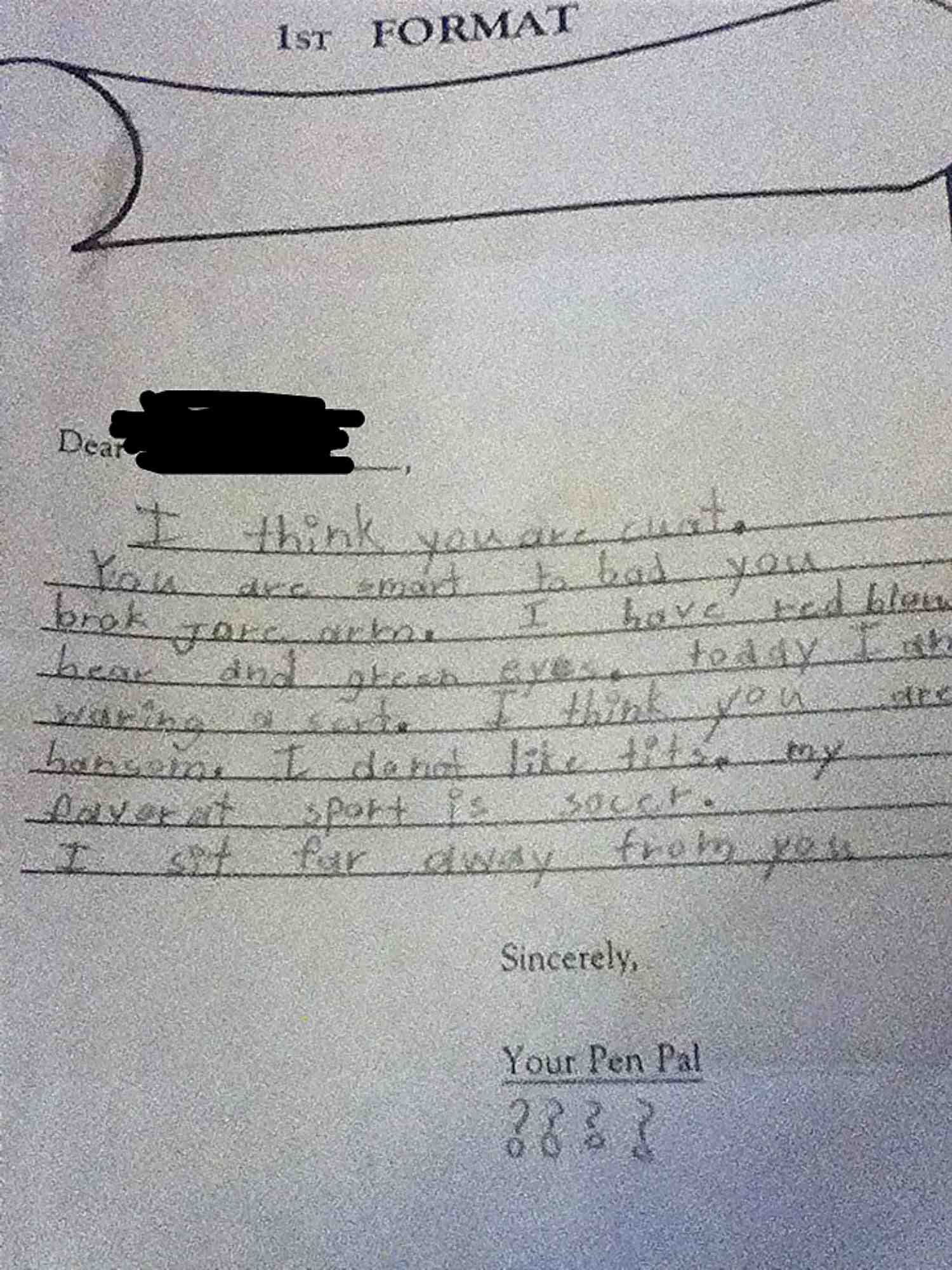 I'm flattered. No one's ever called me cunt before. (via)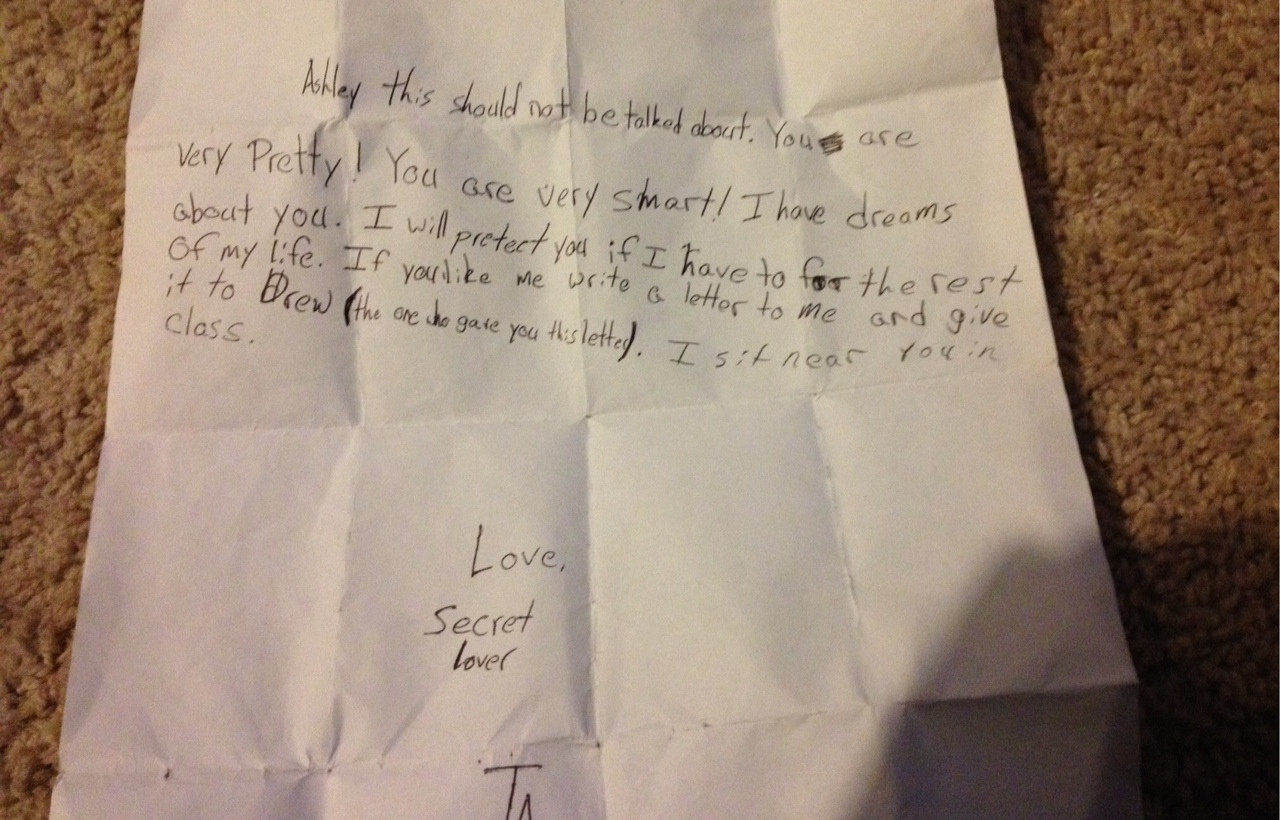 Tell no one, Ashley. (via)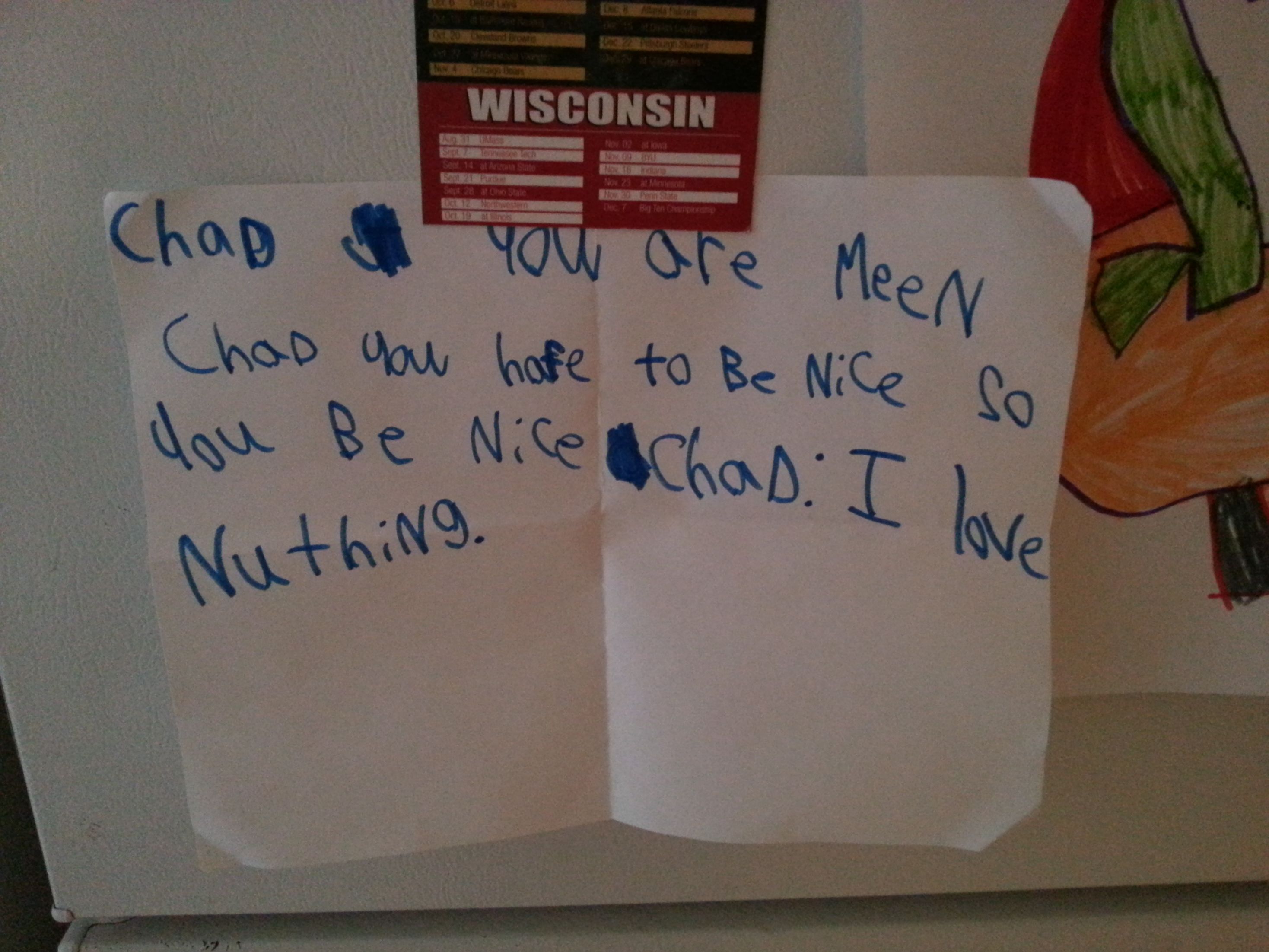 Seriously Chad, what is your deal? (via)
Updated 1/25/14: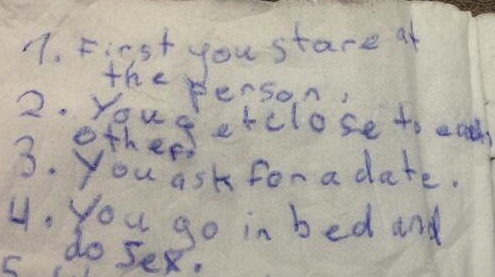 Seems pretty accurate. (via) (Click here to see the rest...)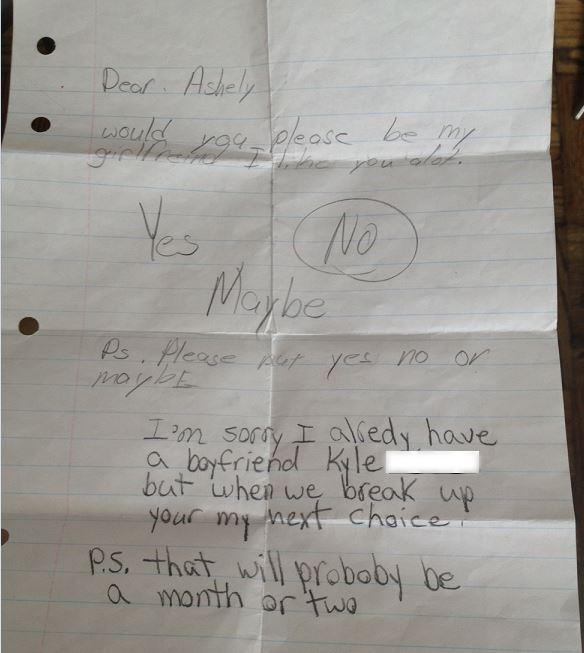 Where does she circle to lead him on for the next six months? (via)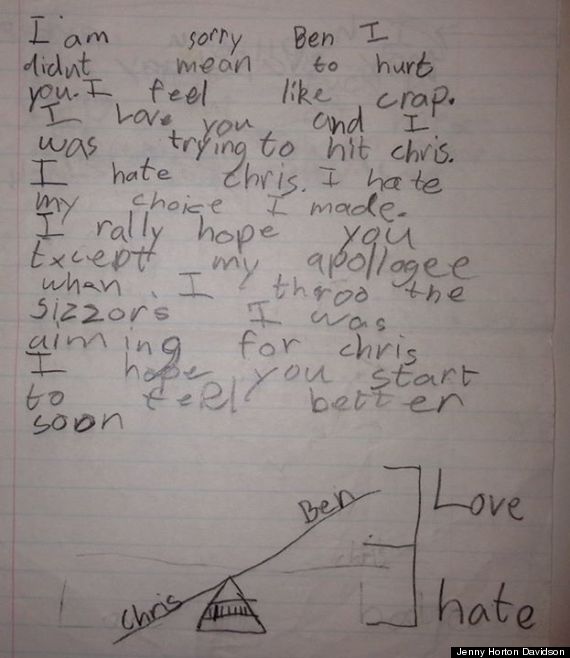 That diagram is crystal clear! Crystal! (via Huffington Post)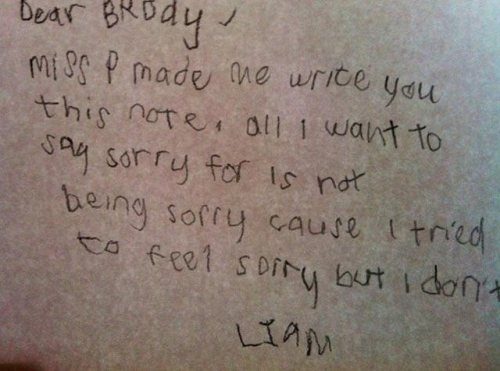 When apologizing fails, be honest. (via)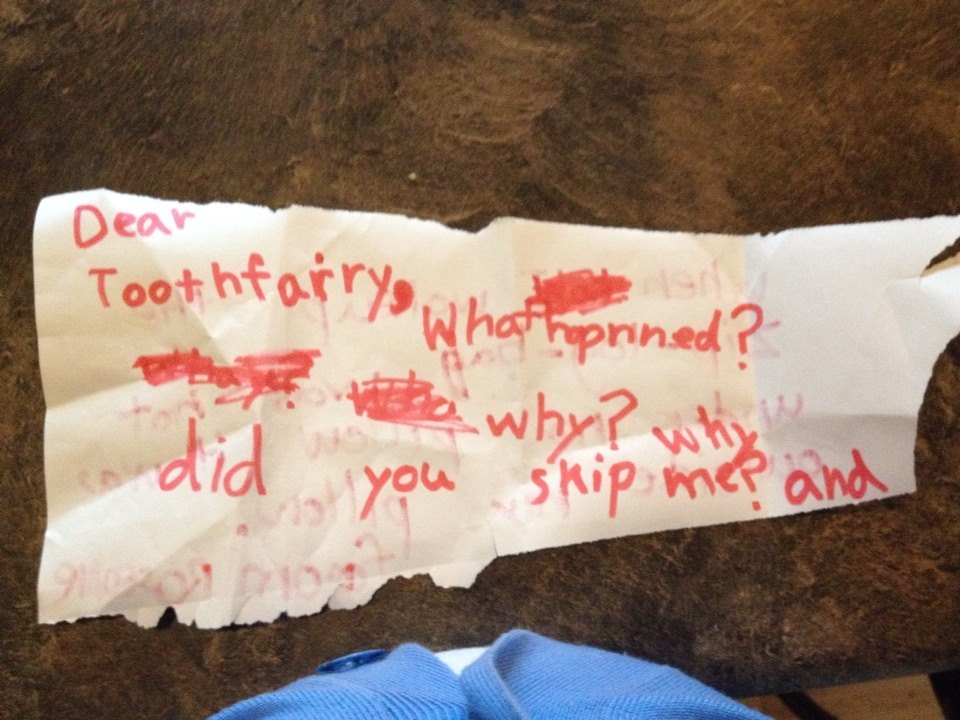 And WHAT?!! (via)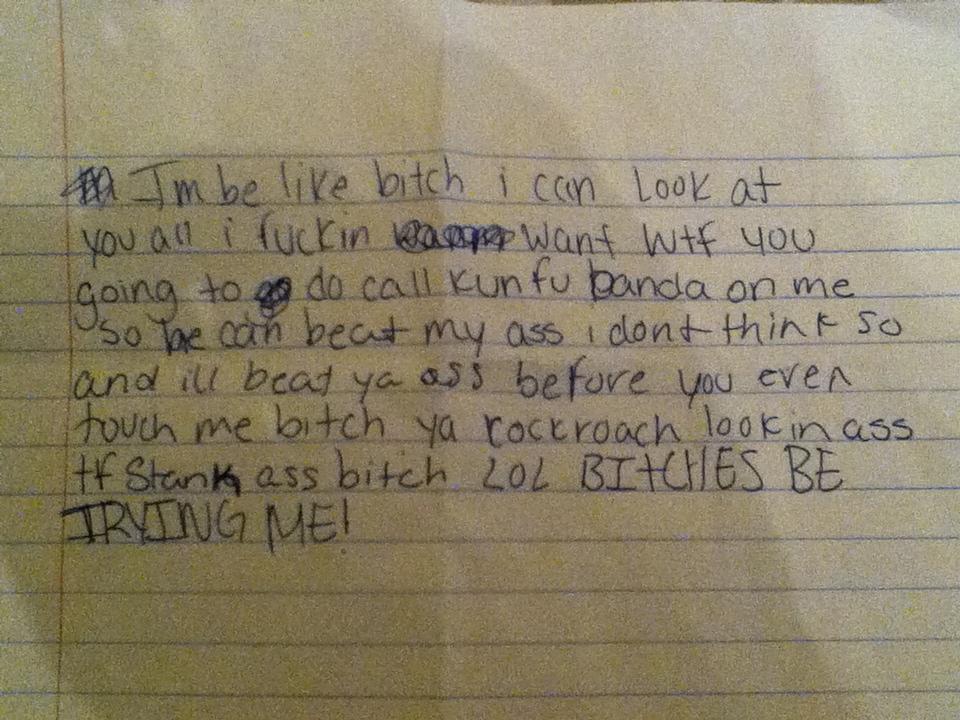 LOL that bitch deserves someone better. (via)
Updates 10/10/13: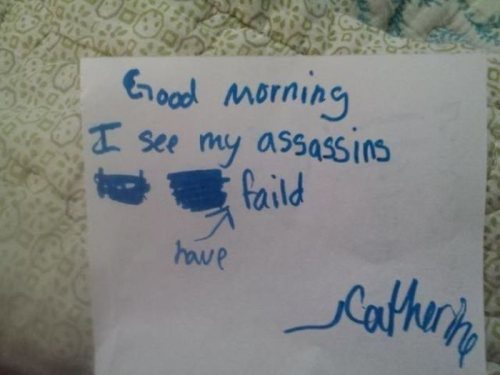 But rest assured, they will not fail again. (via)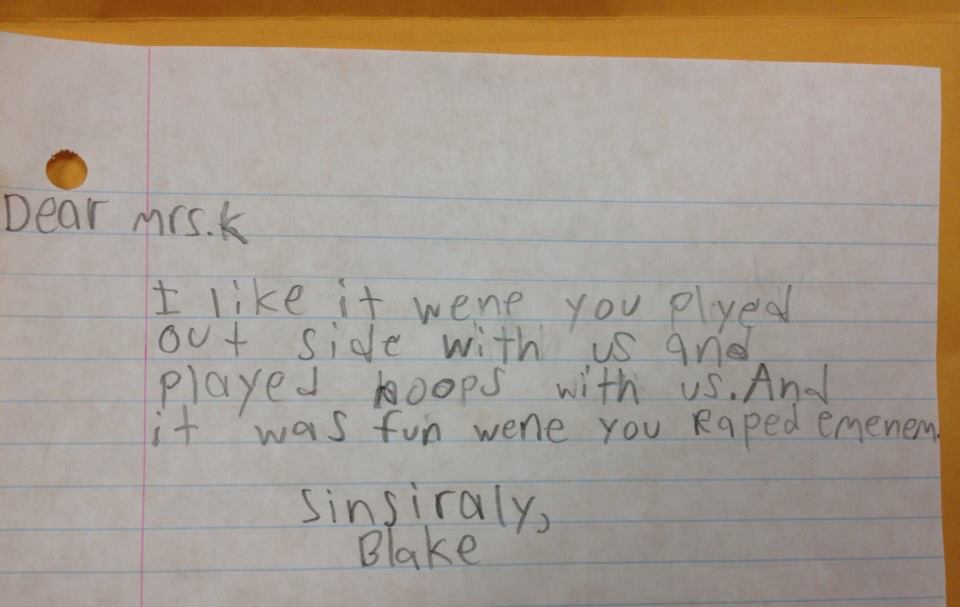 It's never too early to teach rap education. (via)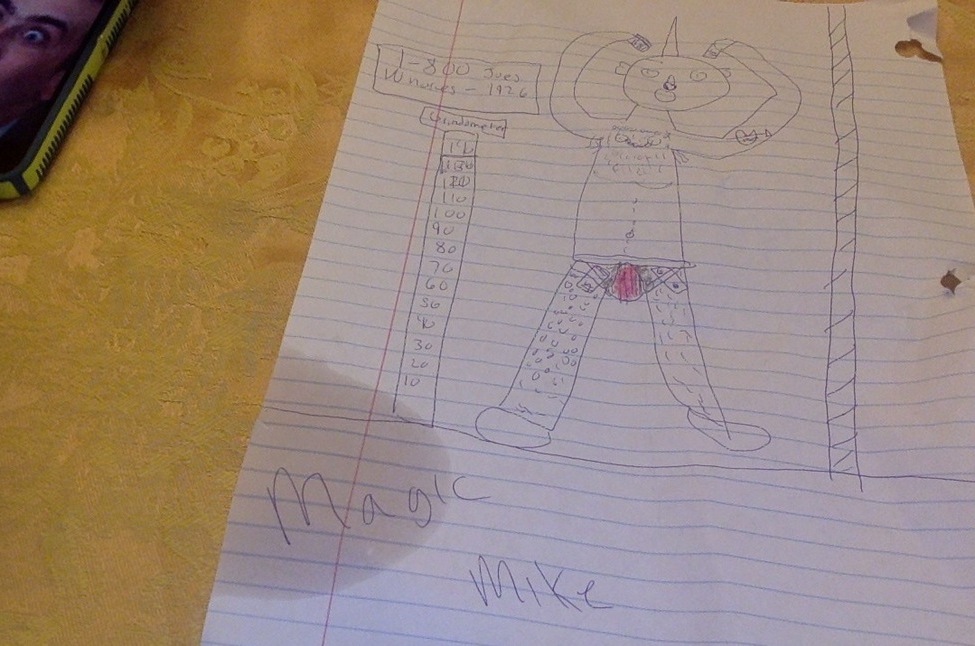 Oh god, the red. (via)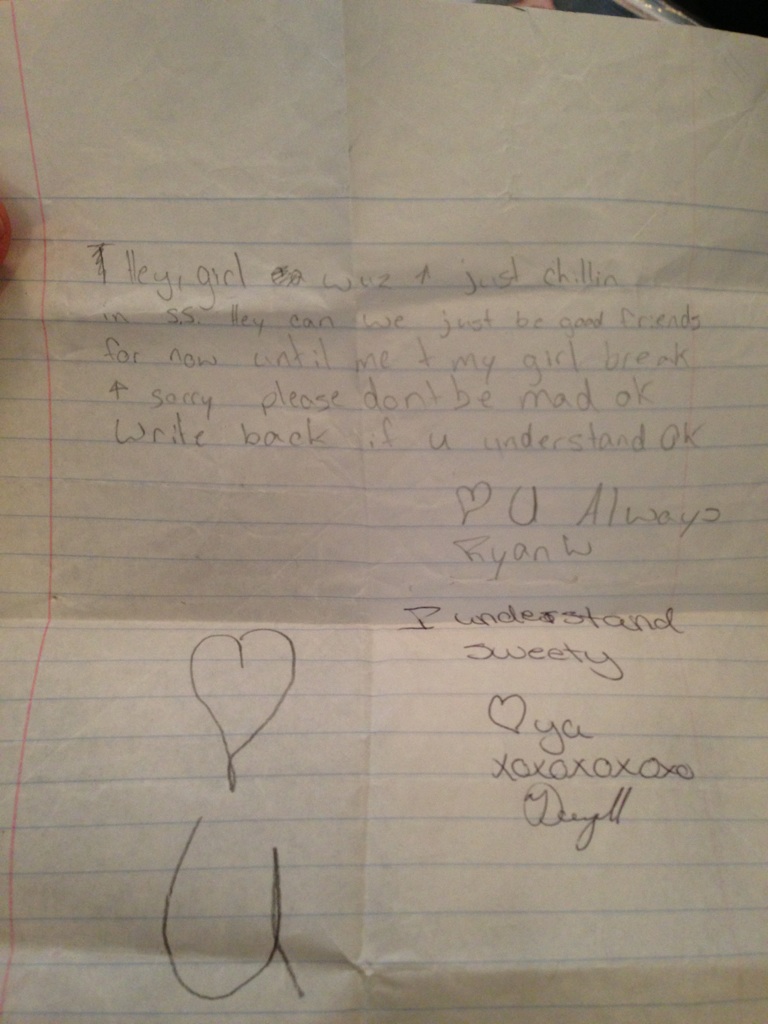 He's probably putting way more hearts on his girl's notes. (via)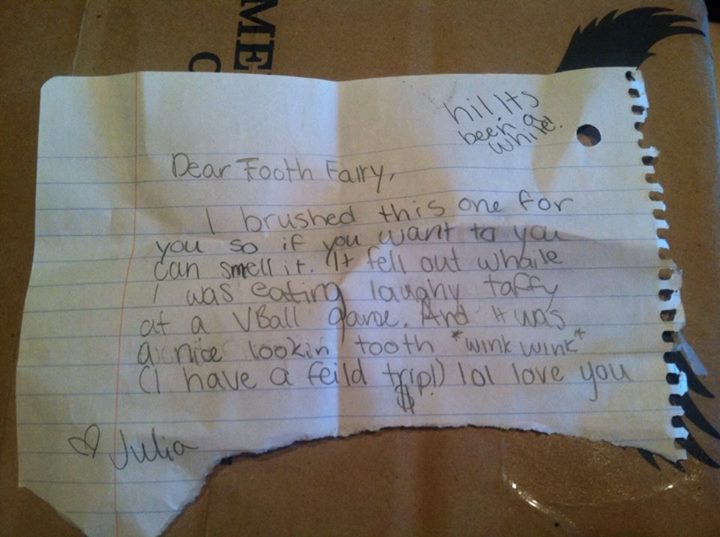 Dear Julia: Ew. Love, T.F. (via)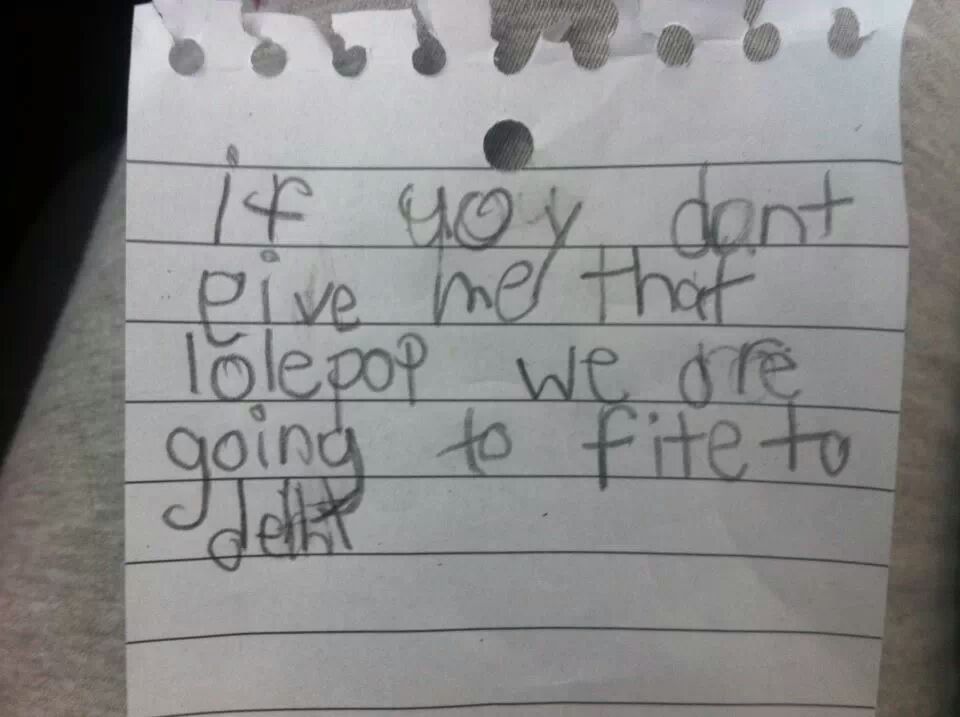 Never fight a man armed with a lolepop. (via)
Updated 9/13/13: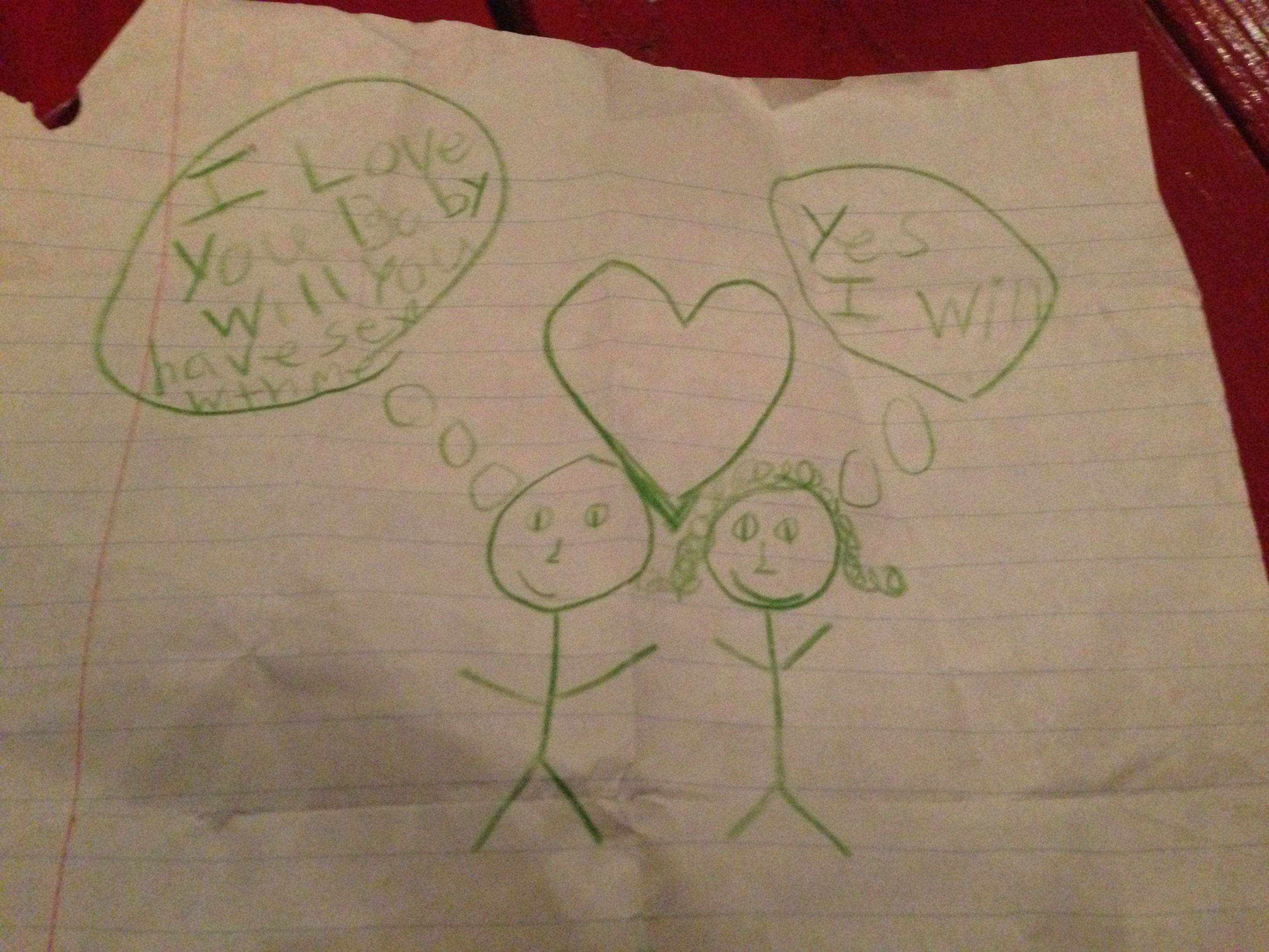 Don't believe him, girl! He's just trying to get between your sticks. (via)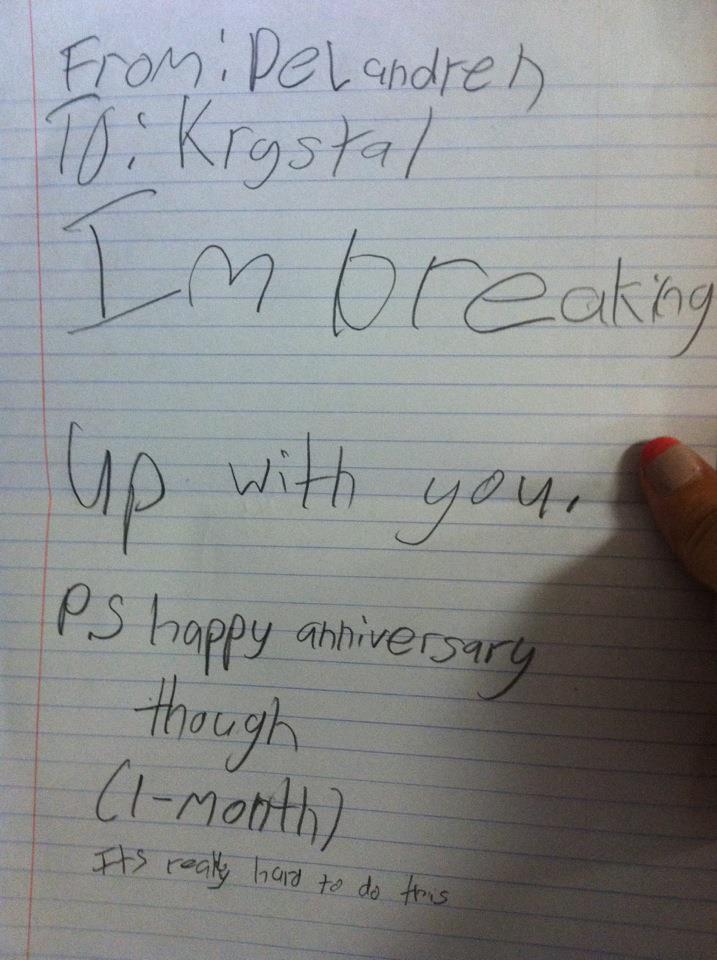 No no, break her heart the day before your anniversary. Sigh. You'll get there. (via)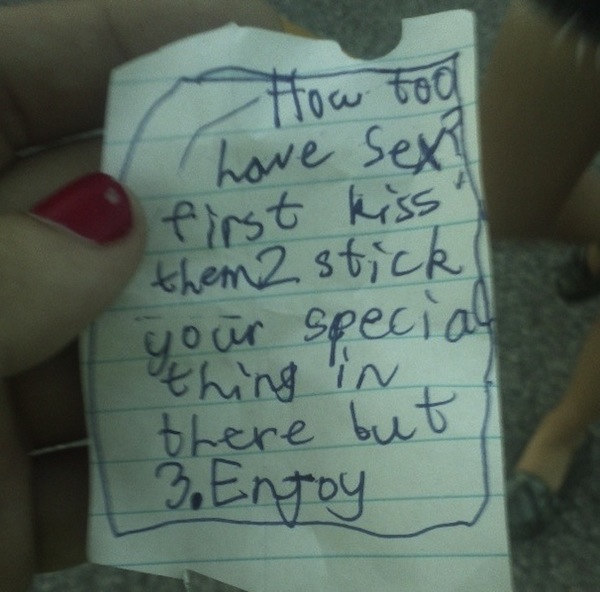 Always ask for consent before putting your special thing in there but. (via)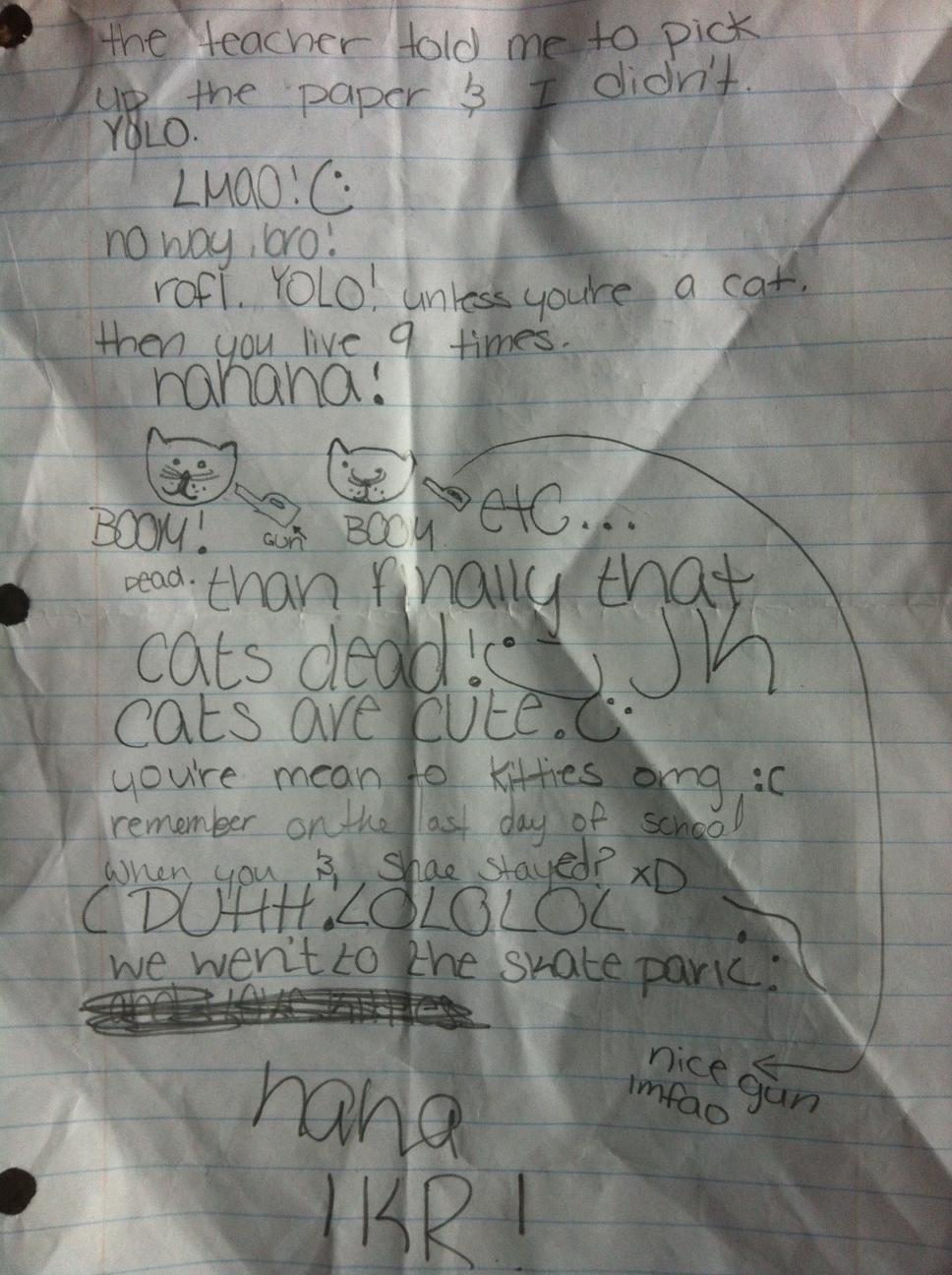 Why would anyone want to shoot a cat with a gasoline pump? (via)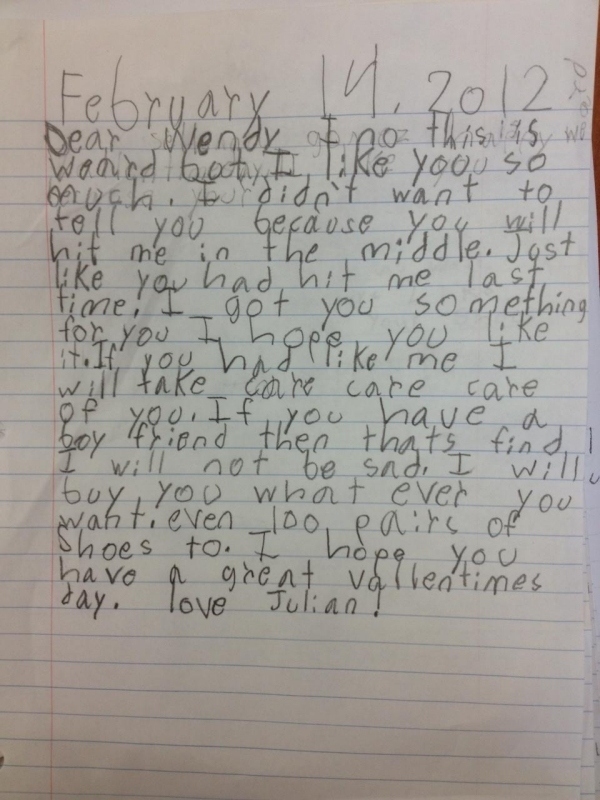 Hate to break it to you, Julian, but you're still getting hit in the middle. (via)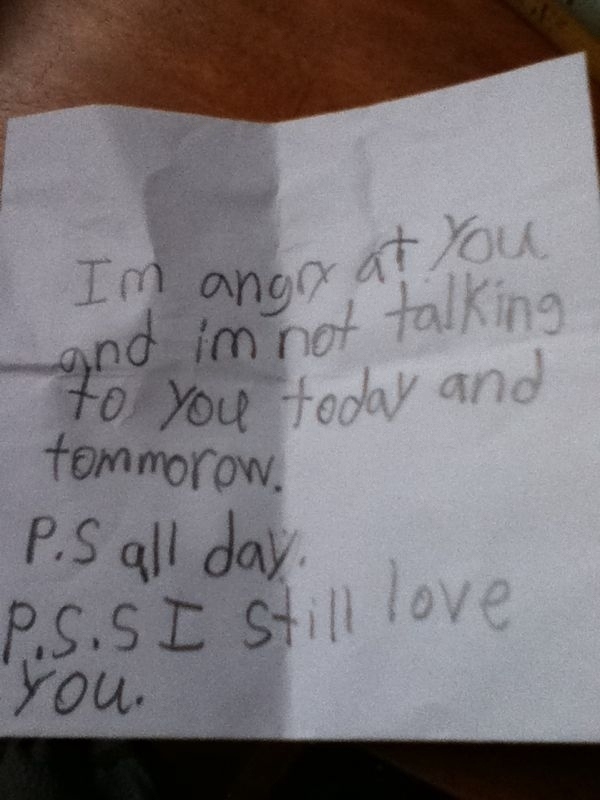 Of course you love me. If you didn't, you would talk to me. (via)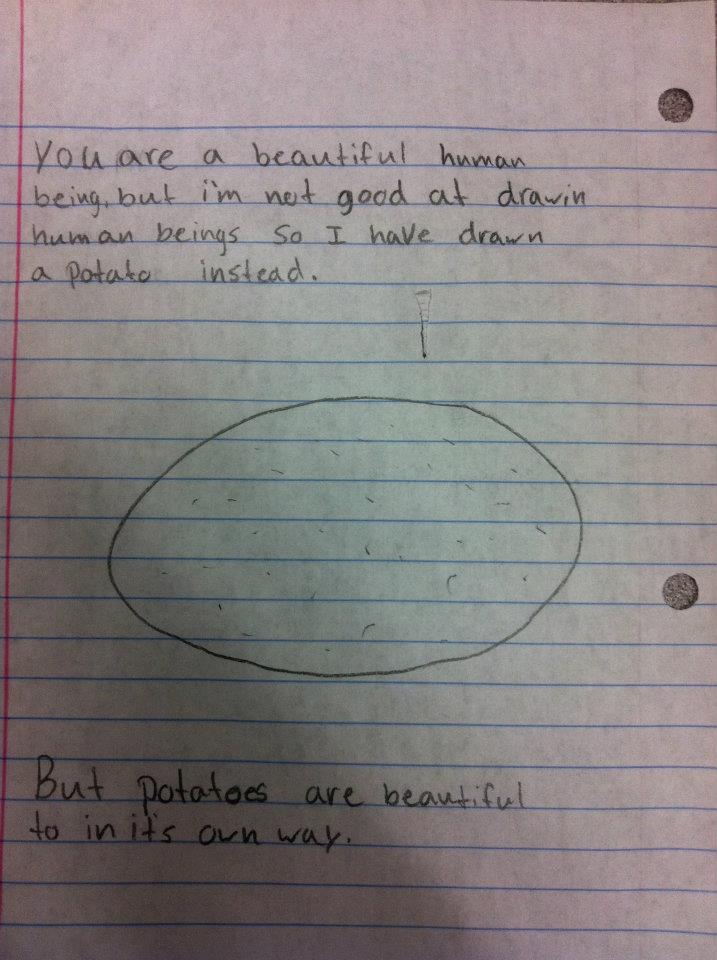 What I'm trying to say is, you look like a sack of potatoes. (via)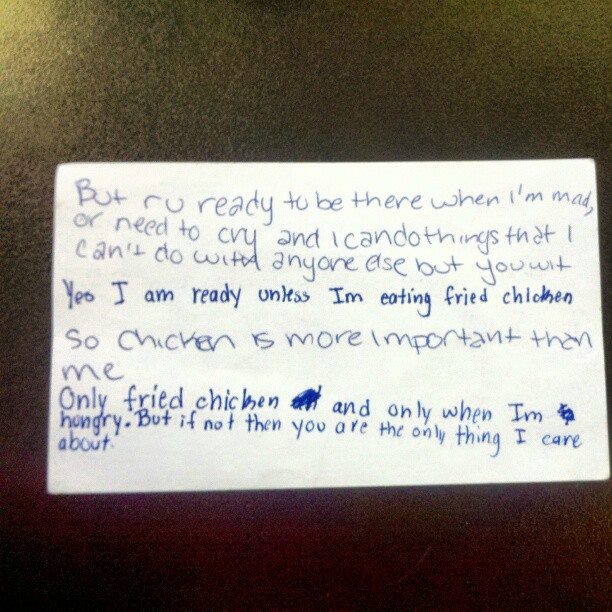 Honesty is the most delicious policy. (via)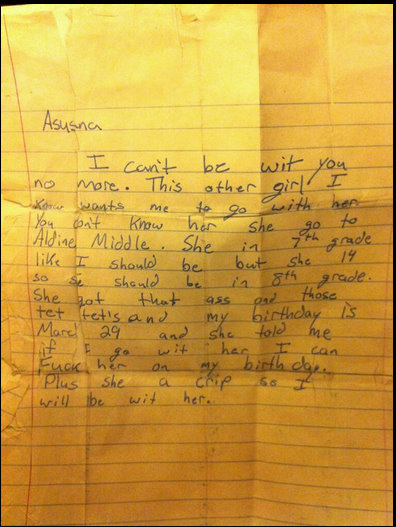 Oh, well if she's got those tet tet's, go to her. (via)