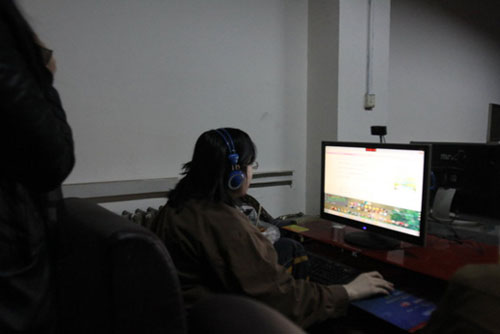 We're sure this has nothing to do with China having way more boys than girls.
(photo via echinacities.com)
Li Meng doesn't talk to people. He doesn't really talk at all, as a matter of fact. He plays video games all day, sleeps in his chair, and occasionally leaves to retrieve food or take a bath. Sounds like your life, right? Except Li Meng lives in a Chinese Internet cafe. He makes $322 a month, $50 of which goes towards his monthly membership at the cafe, according to Business Insider and the ex-pat publication Magazine. This has been going on for six years, and the owner of the cafe says he just no longer notices him, which is presumably how Li feels about the rest of humanity. Apparently this is a growing problem in China. Fortunately, Americans just don't have the attention span for that kind of thing.