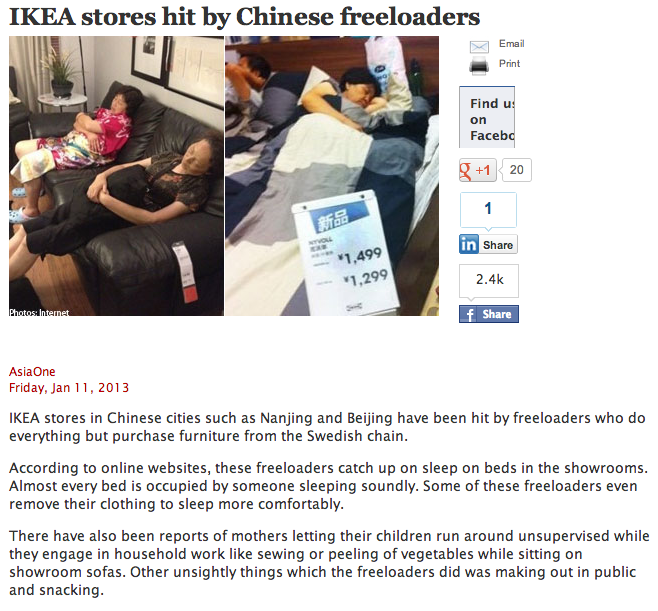 We suddenly feel less guilty for leaving our soda on a Bjursta table that one time.
We like to tell ourselves in America that we are tough customers. Fortunately and unfortunately, we're kidding ourselves. We don't haggle well, we're polite to shopkeepers, and we generally don't climb on top of the products and fall asleep. The Chinese? The Chinese know how to be rude, and that's why this century will belong to them. IKEA opens up a warehouse full of sample bedrooms? Great, let's go grab some Z's so we don't have to change our sheets today. Our teens go to the mall and make out in the food court, their kids climb into bed in front of everyone and start sucking face. So do your patriotic duty and start being insanely rude in public, and secure America's future.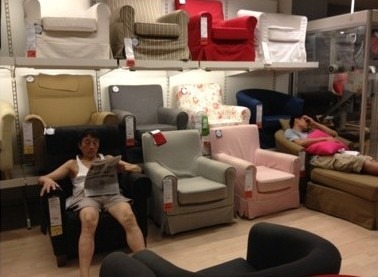 Don't mind me, I'm just waiting for my pants to dry in the appliances department.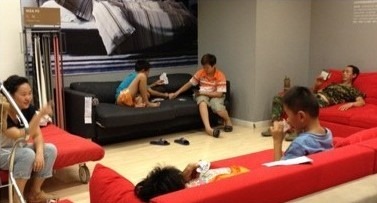 This is dangerously close to becoming a retail section of its own.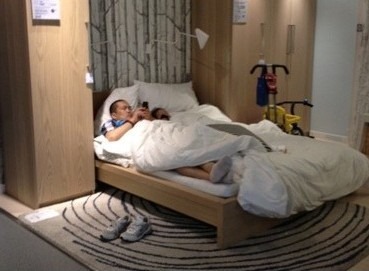 "We never have sex in IKEA anymore. You just look at that damn phone!"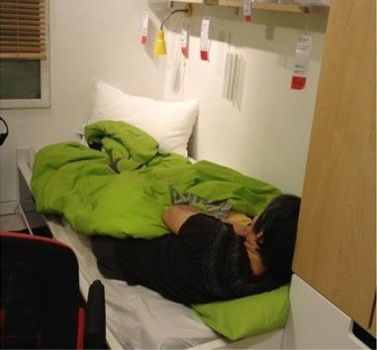 "Huh? No, that light takes LED bulbs only. Now leave me alone and let me sleep."