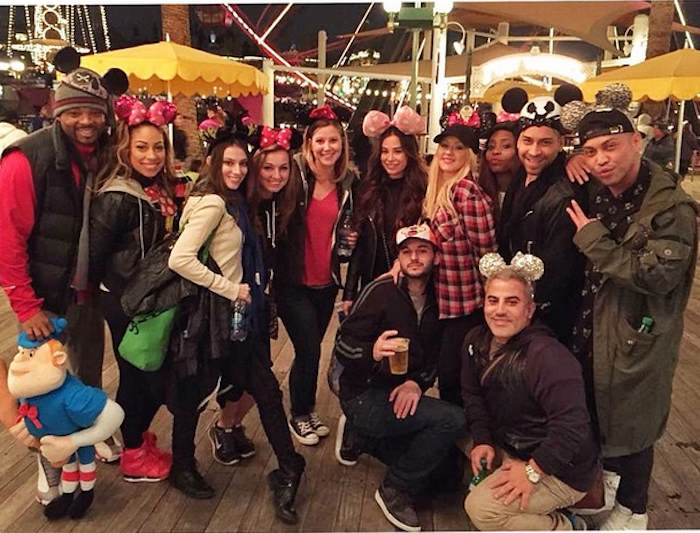 Who's the leader of the club that's made for you and me? A-S-S! H-O-L! M-O-U-S-E!
(via Instagram)
Former Mickey Mouse Club member Christina Aguilera decided to ring in her 34th year of existence by celebrating at her alma mater, Disneyland, but threw a Daffy Duck sized tantrum when Mickey Mouse refused to take a picture with her.
The picture above is from Xtina's Instagram where she reported that she had a "Fun birthday celebration at the happiest place on earth #disneyland," but TMZ reports another story. Apparently, the college student who fits the Mickey Mouse costume at Disney's California adventure told Aguilera that she would have to wait for her pic because he was just about to go on break. That's when she let her genie out of the bottle.