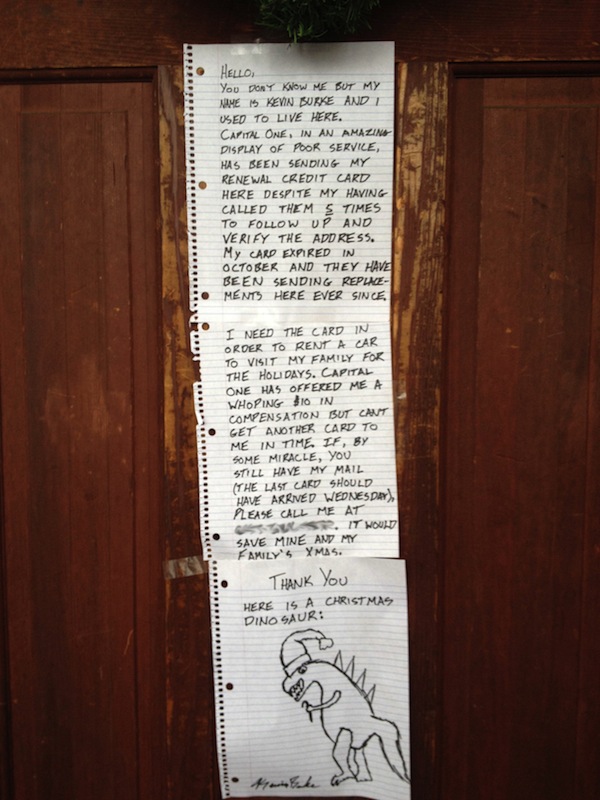 That Christmas dinosaur sells it. (Images via redditor KevinBurke32)
(Enlarged image below.)
As a testament to the wonders of customer service at massive credit card Goliaths, a guy named Kevin Burke attempted to get Capital One to send his new card to his current address, and not the one he lived at two years ago. Capital One failed, three times over. Regardless of Burke repeating his address to them over the phone as they promised to overnight a new card immediately, it would still go to the old address.
Time was running out for him to have a card in his name, so he could secure the rental car he'd already reserved for visiting his family over Chirstmas. So he took a whole lot of sheets of notebook paper and went to his old address to take matters into his own hands.