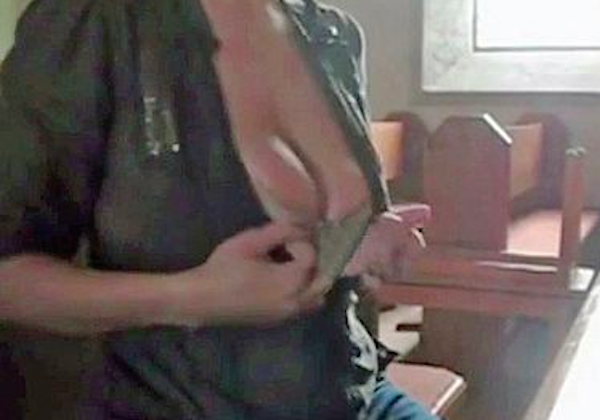 Busted by her own bust. (Via Austrian Times)
Babsi, a 24-year-old Austrian porn star has been charged with vilification of religious doctrines after sneaking a camera crew into her local church and filming a couple pornos. She only got caught because one of the parishioners recognized her by her breasts.
Stills from the porn circulated the internet show Babsi massaging her mammaries while holding a bible and a rosary. Very religious stuff.
One of the churchgoers in the Austrian municipality of Hoersching said he had spotted her hand warmers in a clip while surfing the internet, and then went and told the cops.