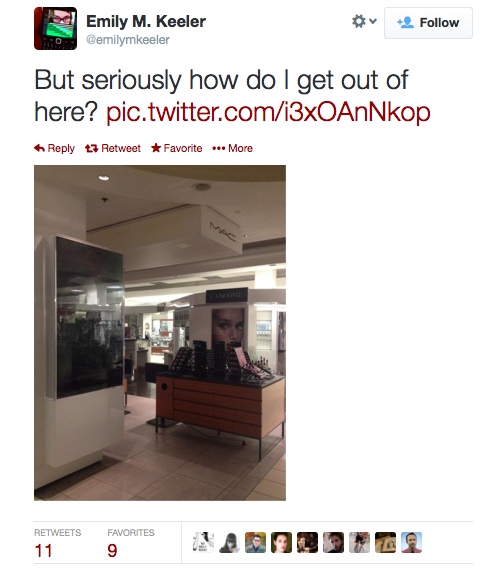 Not stealing anything shows serious self-restraint.
Toronto-based writer Emily M. Keeler just wanted to buy some new sheets. She ended up trapped in a Hudson's Bay Company department store for a life-changing 60 minutes or so. The lights went out while she was admiring some bedding, and pretty soon she realized she was alone in the store and the doors were locked.
It's everyone's nightmare—the shadowy corners, the mannequins, the quiet, dusty fitting rooms. But instead of having a panic attack, Keeler turned to Twitter and eventually got out safely. Since her saga, news agencies have come forward to interview Keeler about her ordeal, but brave Keeler simply tweets back "it really wasn't a big deal." Clearly, she deserves a Medal of Valor.
Here's the entire livetweet of Emily's 1-hour saga: