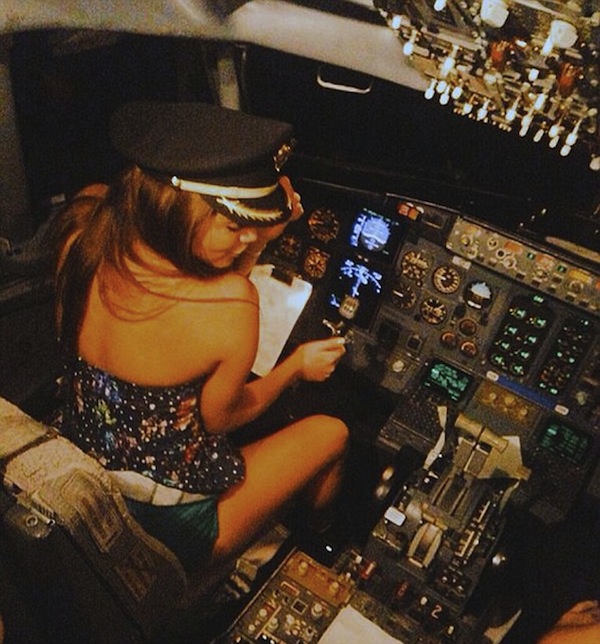 Great, now the terrorists know exactly what to do. (via Twitter)

A Mexican pilot has lost his job after photos of 23-year-old singer Esmeralda Ugalde and her 19-year-old actress friend Samadhi Zendejas flying his plane (not a euphemism) went viral on Twitter.
The pilot, who worked for Magnicharters, was flying from Cancun to Mexico City, when he allowed the women to enter the cockpit and take the controls of the plane. We're guessing he used some line like "Did you know that in English they call this the 'cockpit?'" and the girls tittered and a life-long friendship was born.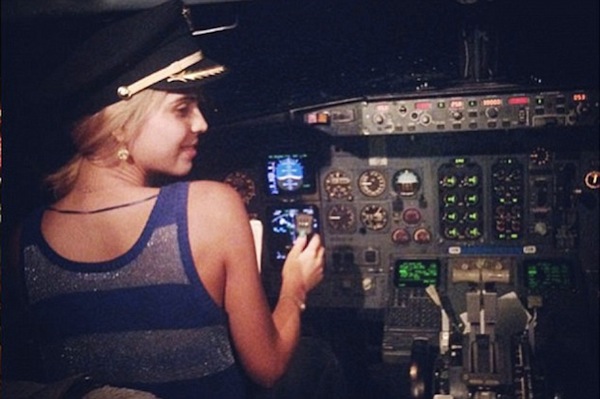 That cap does look pretty adorable on her. Worth it! (via Twitter)
The singer waited until after she landed to tweet the photos above to her 40K followers (the photos have since been taken down). When the airline found out, the women tried to claim the pilot only let them into the cockpit while it was on the ground, but the pilot had already admitted he'd let them fly. So the lesson here is: always lie to your employers for as long as possible.
Luckily, planes basically fly themselves, and while it was obviously stupid to do this if you want to keep your job, it probably wasn't that dangerous.
What is dangerous is just letting anyone tweet to thousands of followers—there should be mandatory training for that! It's just not safe!