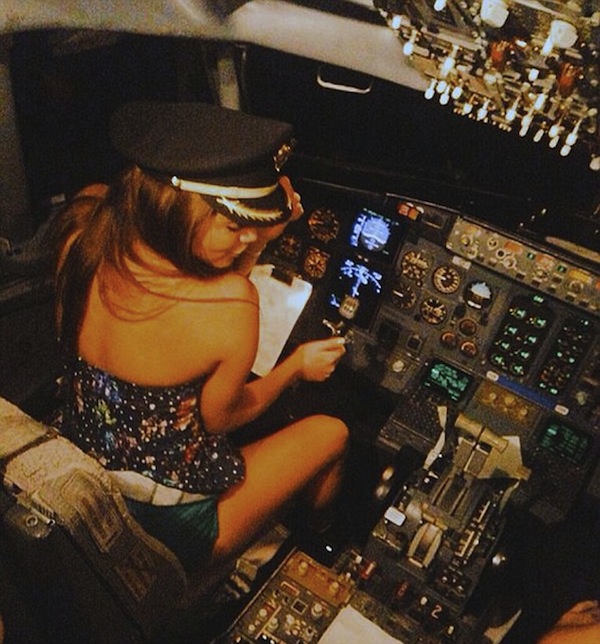 Great, now the terrorists know exactly what to do. (via Twitter)

A Mexican pilot has lost his job after photos of 23-year-old singer Esmeralda Ugalde and her 19-year-old actress friend Samadhi Zendejas flying his plane (not a euphemism) went viral on Twitter.
The pilot, who worked for Magnicharters, was flying from Cancun to Mexico City, when he allowed the women to enter the cockpit and take the controls of the plane. We're guessing he used some line like "Did you know that in English they call this the 'cockpit?'" and the girls tittered and a life-long friendship was born.