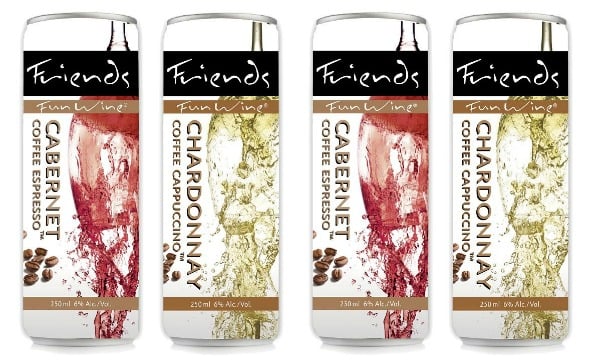 Finally, something to save you the hassle of mixing your coffee and wine yourself. (via FB)
Someone put wine in my coffee! Someone put coffee in my wine! It's Coffee Wine from Friends Fun Wine! Two great tastes that never taste good in a can that are now put together in a can!
It all makes perfect sense. It's the marriage of two products that are perfect for divorcees. Too depressed to get out of bed? Crack open a Friends Run Wine Cabernet Coffee Espresso and let the coffee buzz get you up while the wine buzz takes care of your feelings of worthlessness. Need to look your boss in the eye? Hide a Friend's Fun Wine Chardonnay Coffee Cappuccino in your desk to excite/lull you into the perfect state of IDGAF.