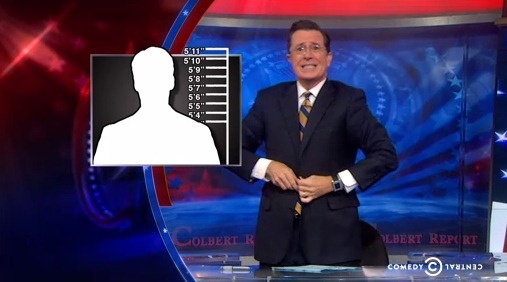 Let's just get all these measurements out of the way.
If you're a fan of the Colbert Report you might know that while Stephen was engaging in his regular 3pm Googling of himself last Monday, he discovered that Google had his height listed at 5'10," an incorrect fact that left him with no choice but to sue.
Speaking directly to the camera which was meant for Google CEO and co-founder Larry Page, Colbert demanded a "retraction, an apology, and a substantial cash settlement."
But would that even be enough? Colbert sites that this slander is hurting his career in show business, and has been defamed by being put in the same height bracket as the likes of Matt Damon or Johhny Depp, AKA "The Lollipop Guild."