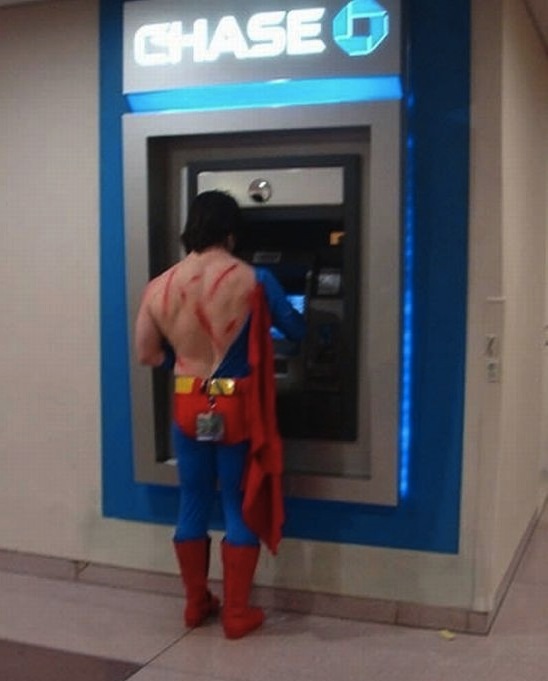 He'll be sorely disappointed by the speed of "Fast Cash."
There's nothing like an ordinary, out-of-shape human dressed up as a superhero and engaging in very un-super activities. Let these photos be a reminder to our nation's caped crusaders, you'd better keep it up with the crime fighting and the world-saving, otherwise you'll be just another freaky weirdo in a cape, tights, and a speedo, just like our Uncle Pat (serving 18 months for subway frottage while dressed as Green Lantern).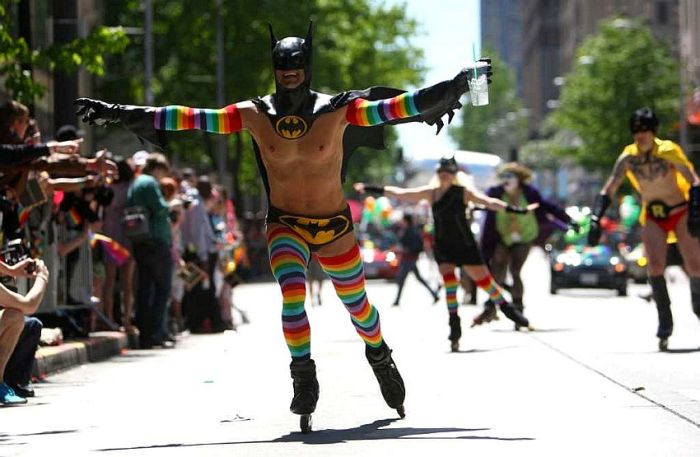 Take another look at his regular costume before you make fun of this one.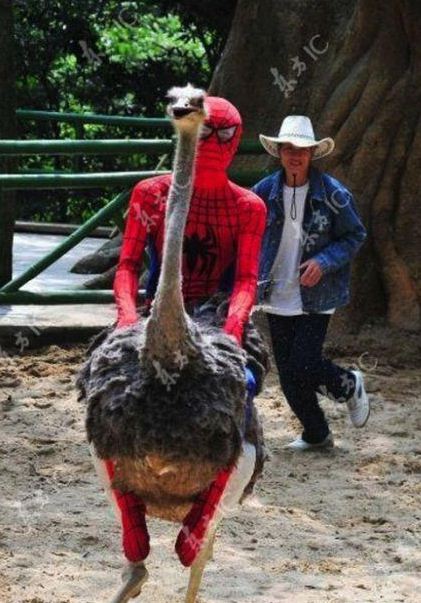 With my web-slinging and your smile we'll be unstoppable!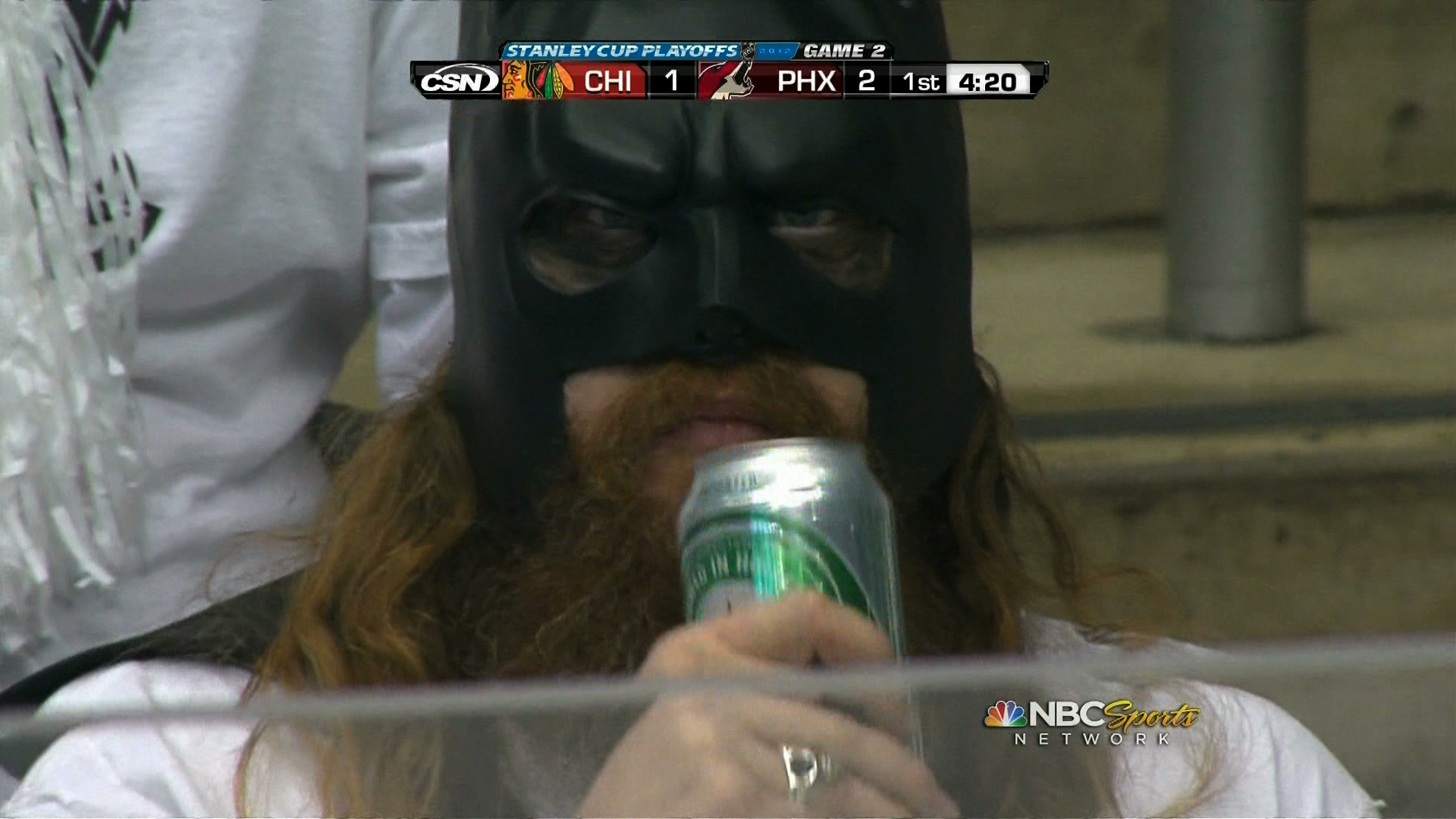 I'm not saving nobody until both benches are cleared.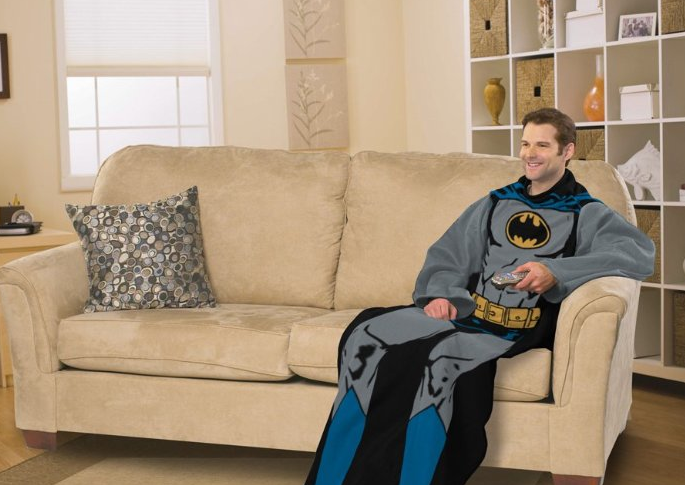 DVR 97% full? Who would tape all new and repeat episodes of "Cougar Town?" Joker!

Those neighoring fans are really hoping Aunt May needs his help soon.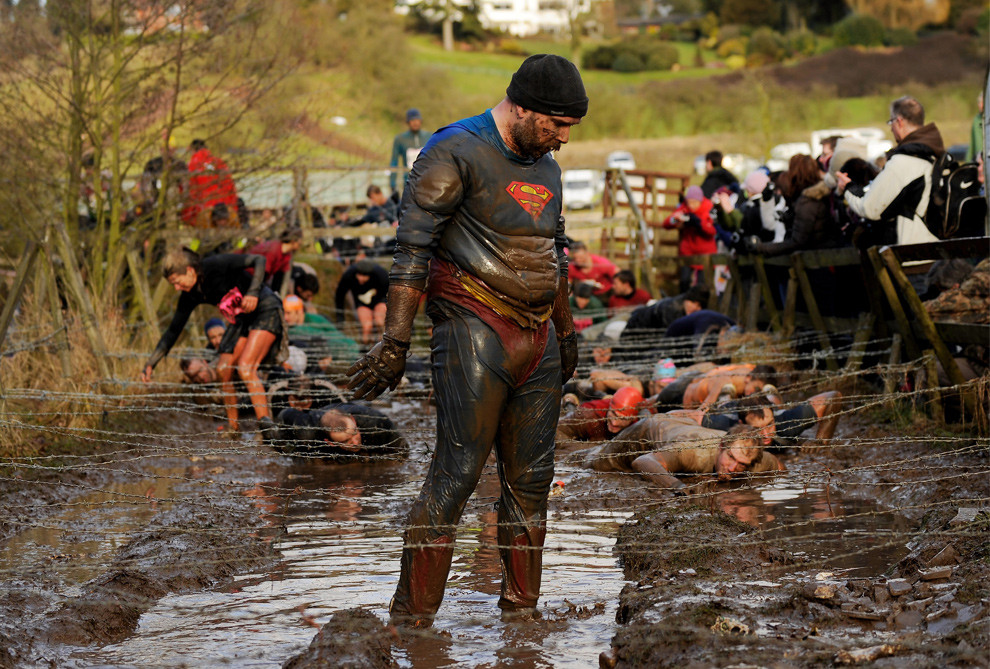 Jesus, Earth sucks.

Just takin' the suit for a little test drive.
Posted on 3/23/12: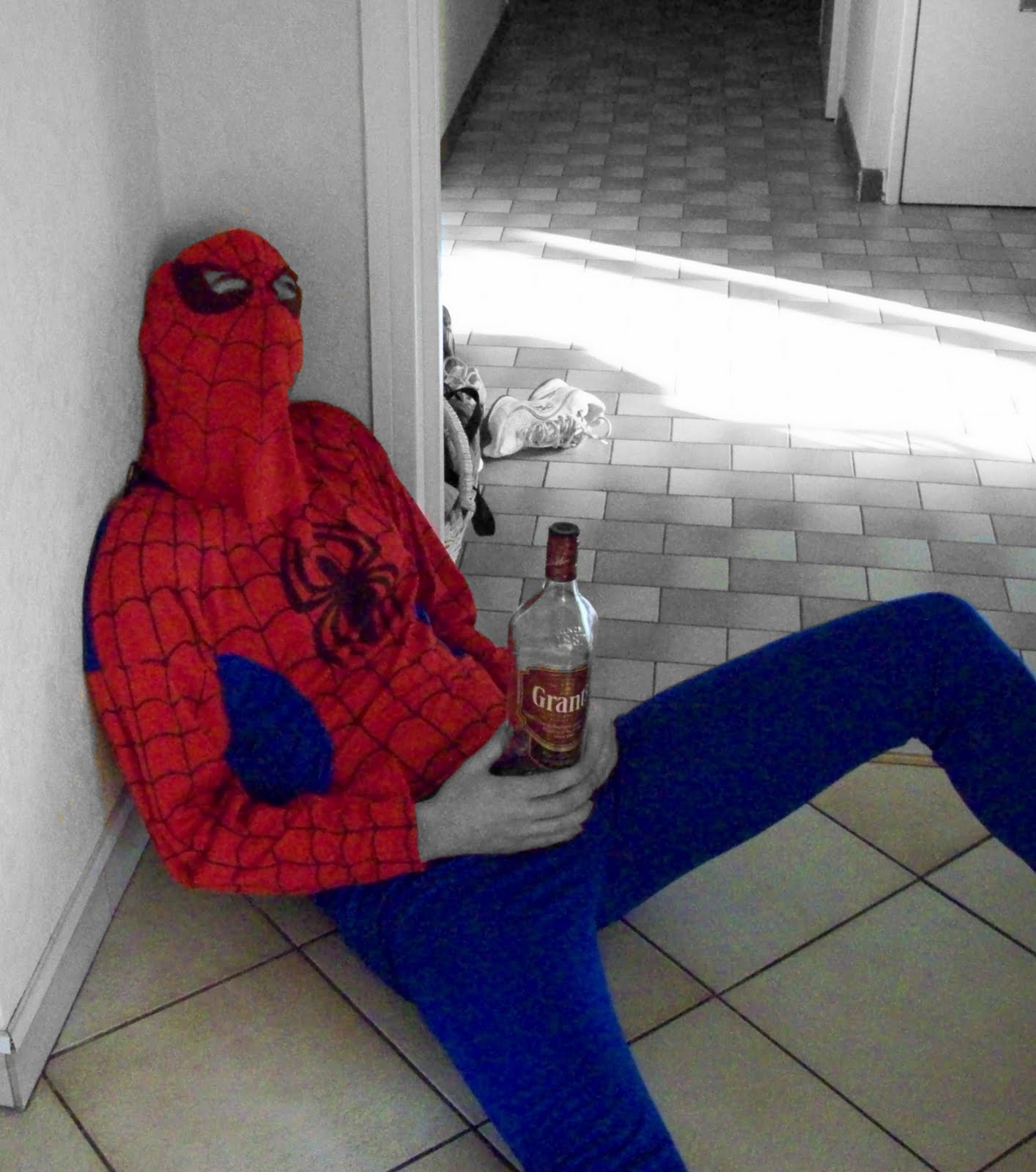 No match for the web of alcoholism.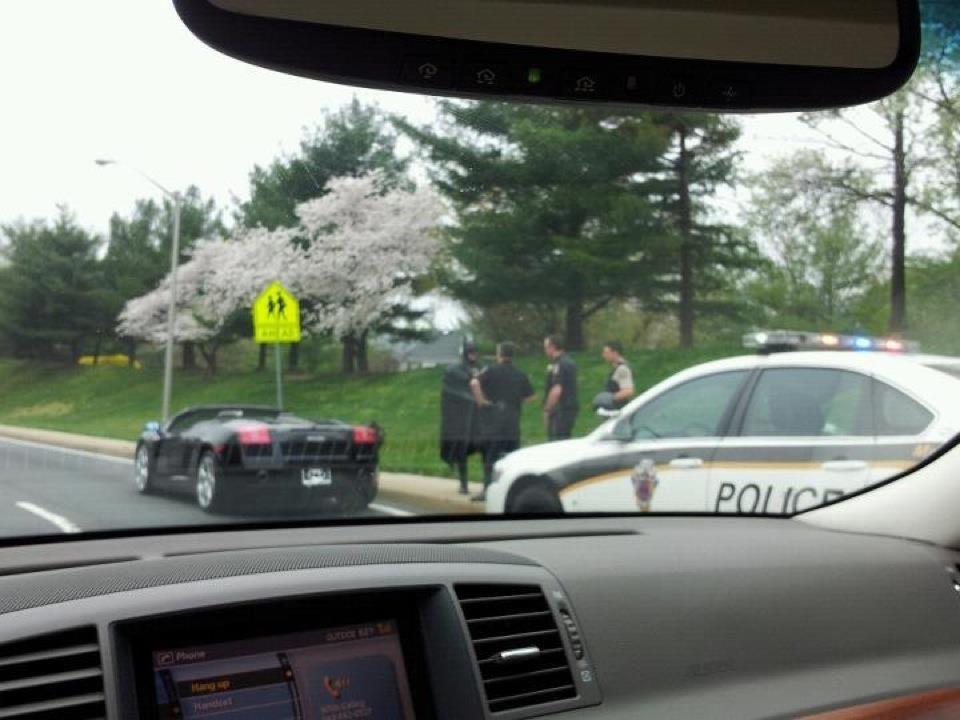 You fools! Joker's getting away!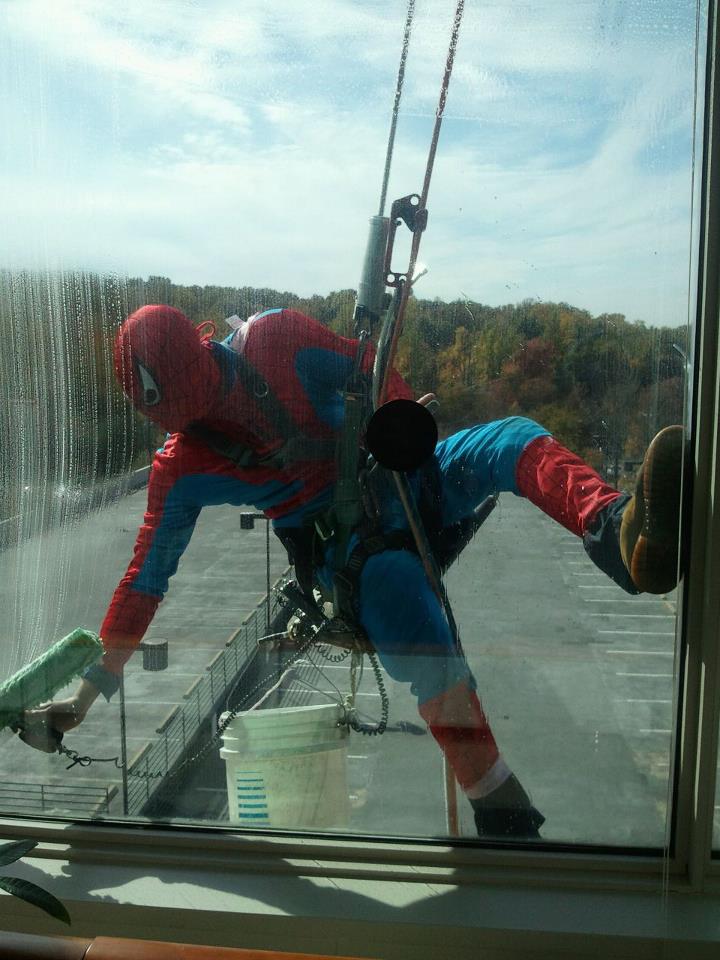 With the newspaper industry's rapid downsizing, dude has to make a living somehow.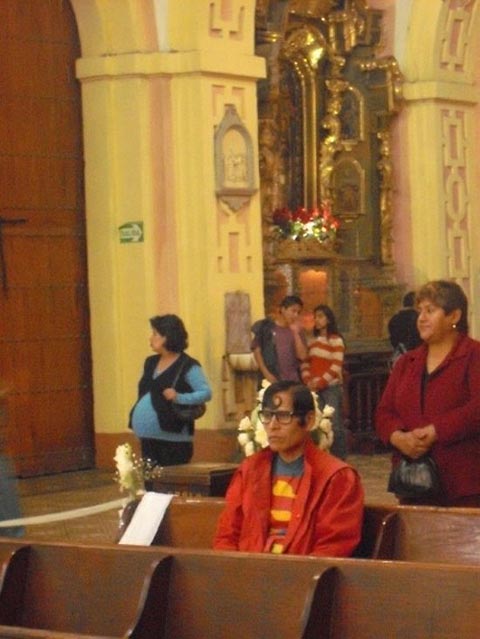 Even Mexican Catholic Superman needs to check in with Jesus every once in a while.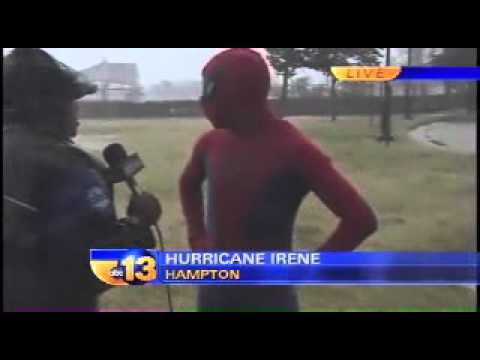 His Spidey sense should've told him to check weather.com.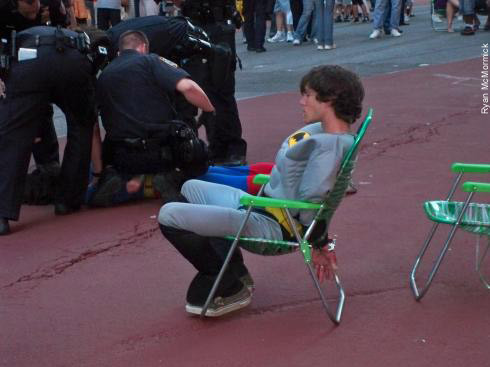 Batman Begins (to regret trying to steal a lawnchair from a public plaza).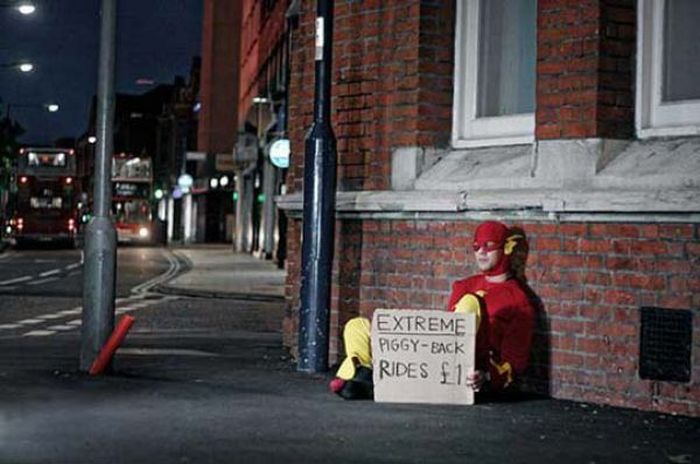 Pretty good deal.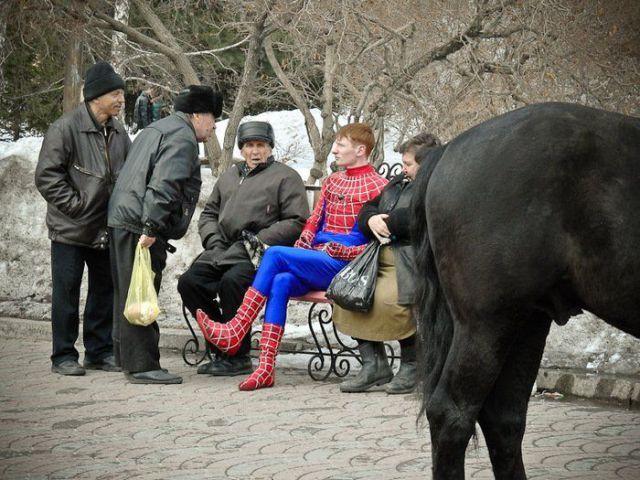 I'm off duty.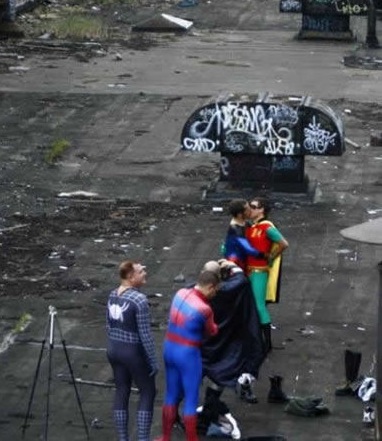 We're kind of pissed that we missed the Spidey-on-Venom scene.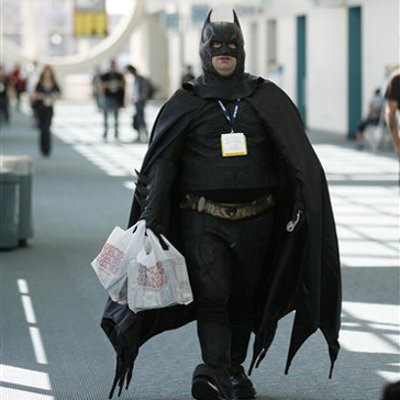 Maybe it's time to find a batcave closer to a Whole Foods.