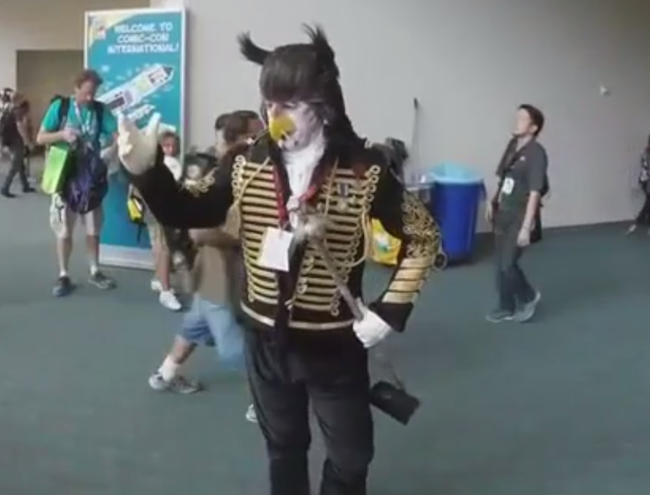 The man behind the beak is revealed. (via)
A month ago, redditor kdubs27 posted a picture to the group r/WHATISTHISTHING with the heading "This cosplayer was intercepting Comic Con goers this weekend, calling himself HawkCat...What (who) is this thing?" No one could figure out the identity of the ridiculous-looking hybrid creature asking random people if they'd "accepted Jesus Christ as their Lord and savior."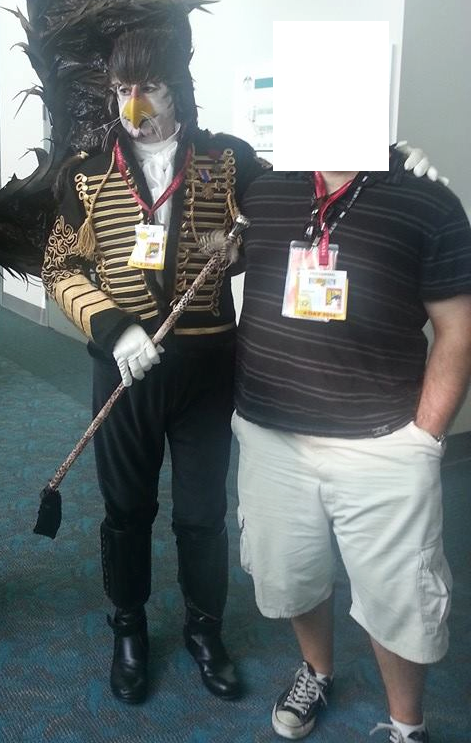 A lucky, confused fan. (via)
The mystery of HawkCat remained unsolved for over a month, mostly due to the fact that no one seemed to care either way. Until last night's Colbert Report, when the host introduced The Adventures of Prince Hawkcat, a comic book he'd "invested his life savings in."