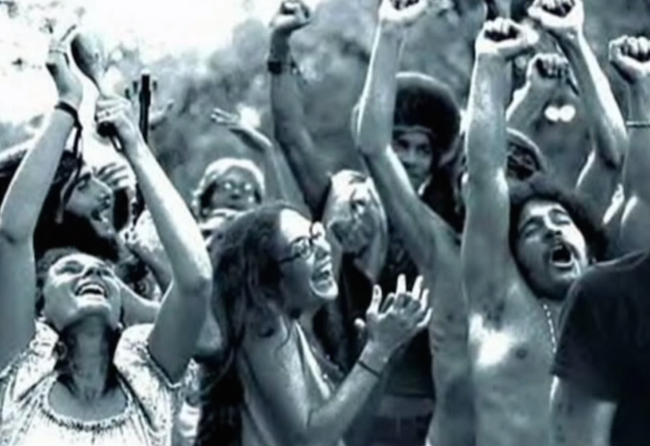 What he probably imagined it might feel like. (via YouTube)
If you're ever struck by the idea to eat mushrooms and go to Comic-Con, you should probably read this series of texts before doing so. Because the thought of tripping at Nerd Mecca sounded like a great idea to redditor ansomble, but quickly turned into an epic journey through the darkest corners of his mind.
Tripping in large crowds is an iffy proposition to begin with. Tripping in a sea of misfits playing dress-up sounds like recipe for a massive bummer, which is exactly what ansomble cooked up for himself.
Luckily for him, and us, he had his girlfriend to lean on, and was functioning just well enough to communicate with her through a series of text messages.
Because he was at Comic-Con, it's hard to tell where reality ends and his tripping brain begins. Either way, when you find yourself surrounded by a group of grown-ups singing Miley Cyrus songs after you've "accidentally walked through a Pro-Palestine protest," you could be in for a long afternoon.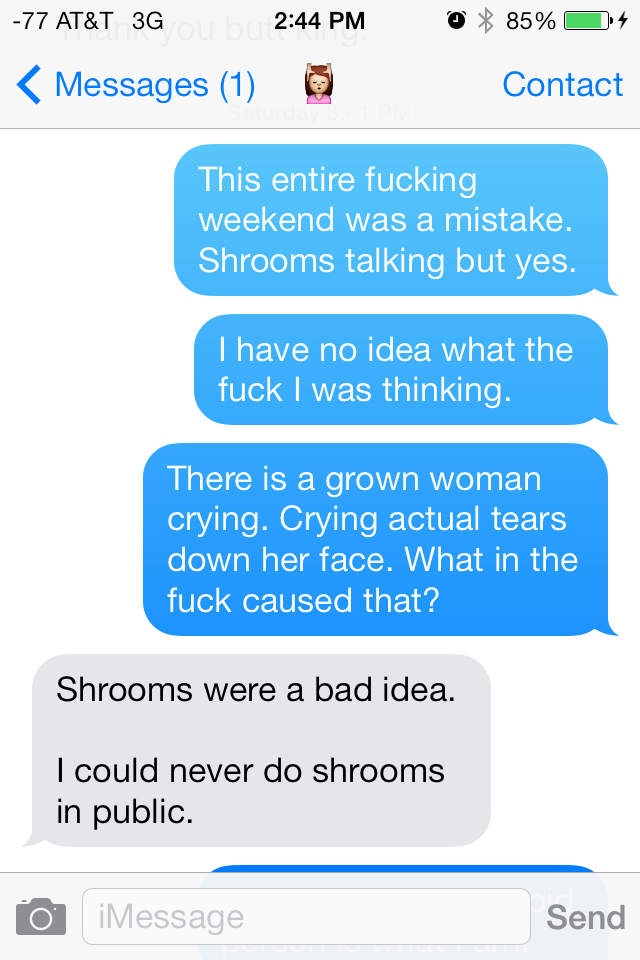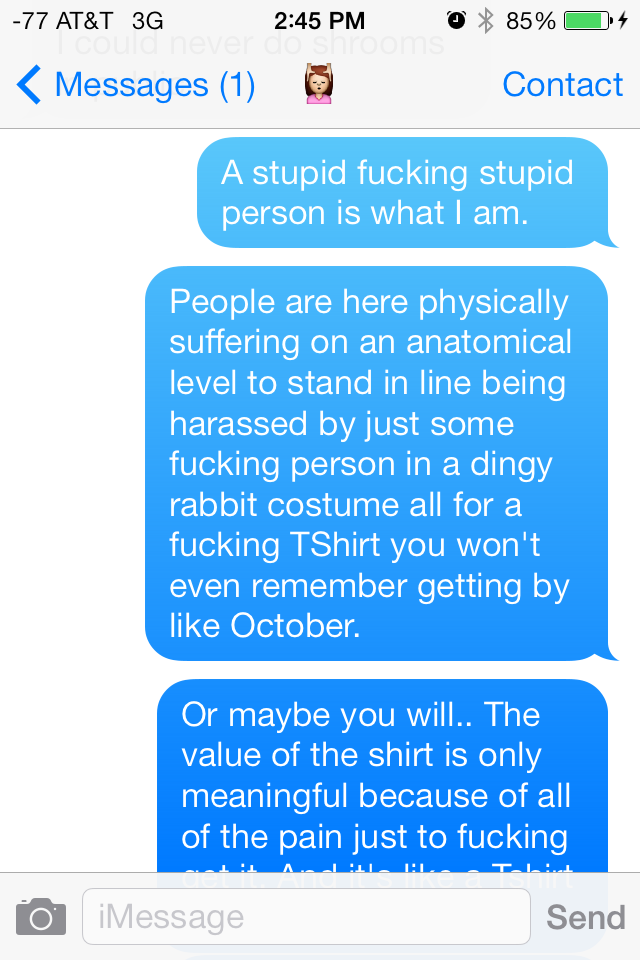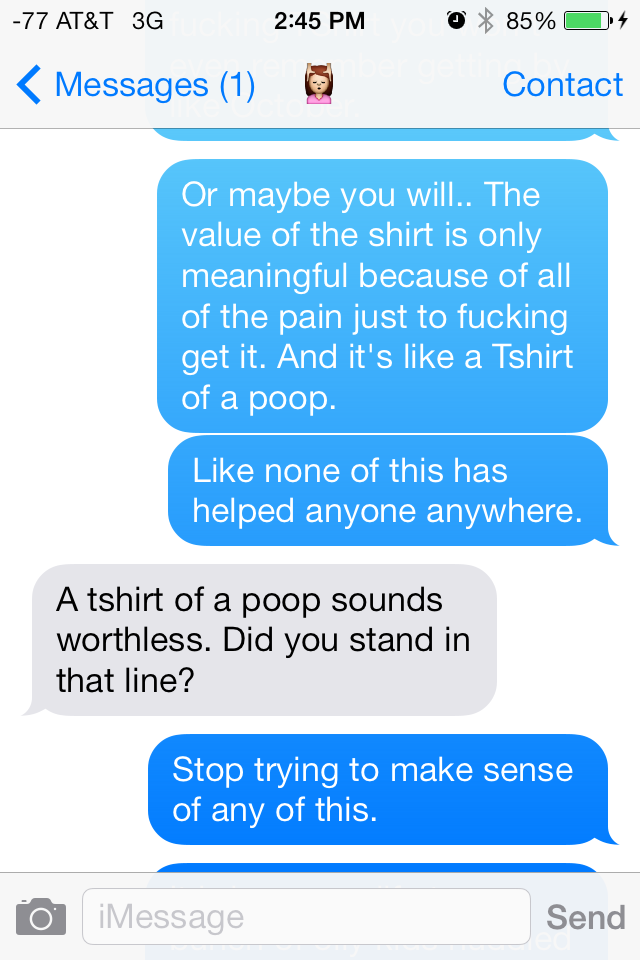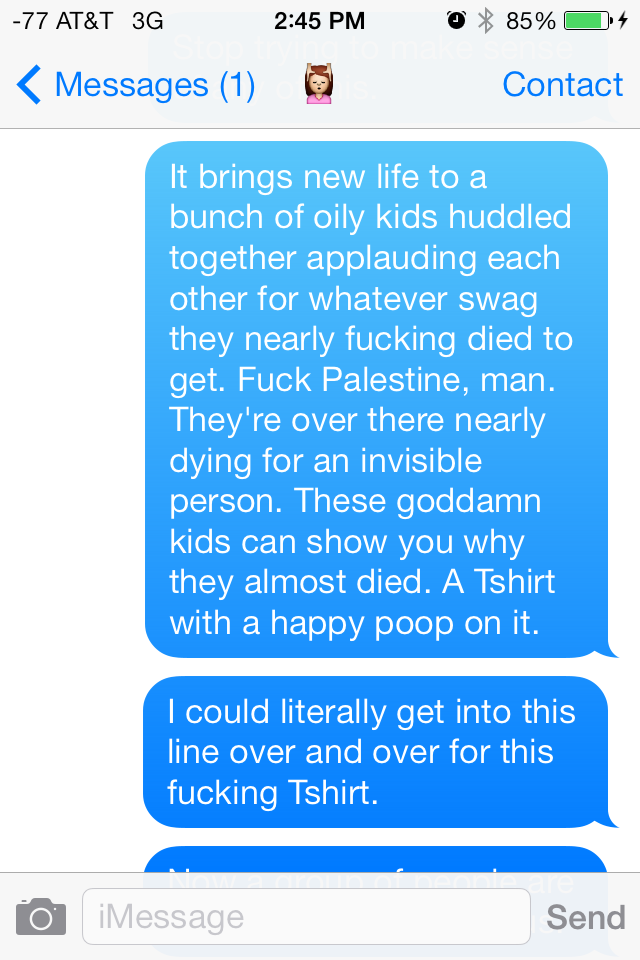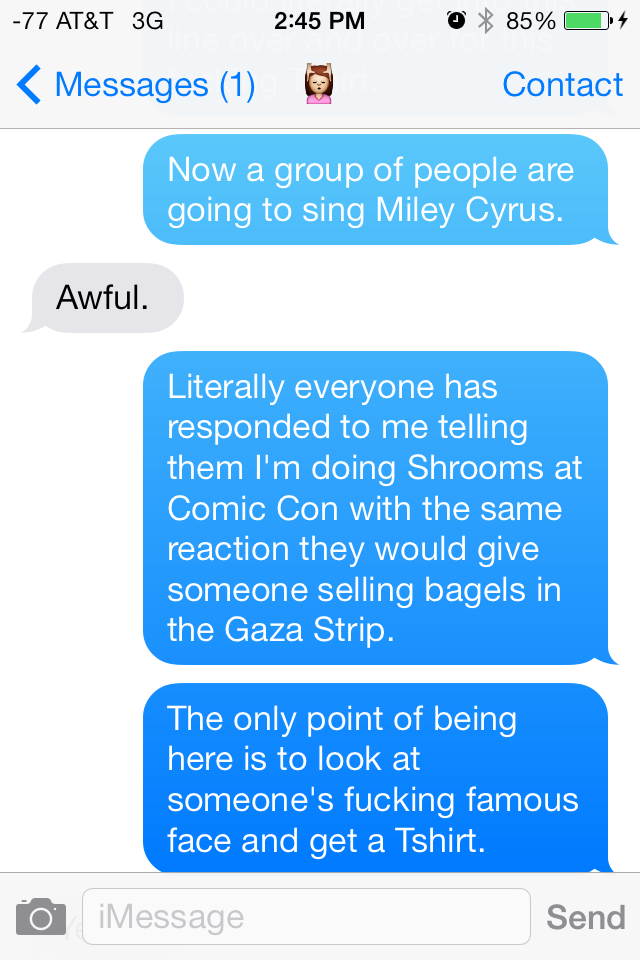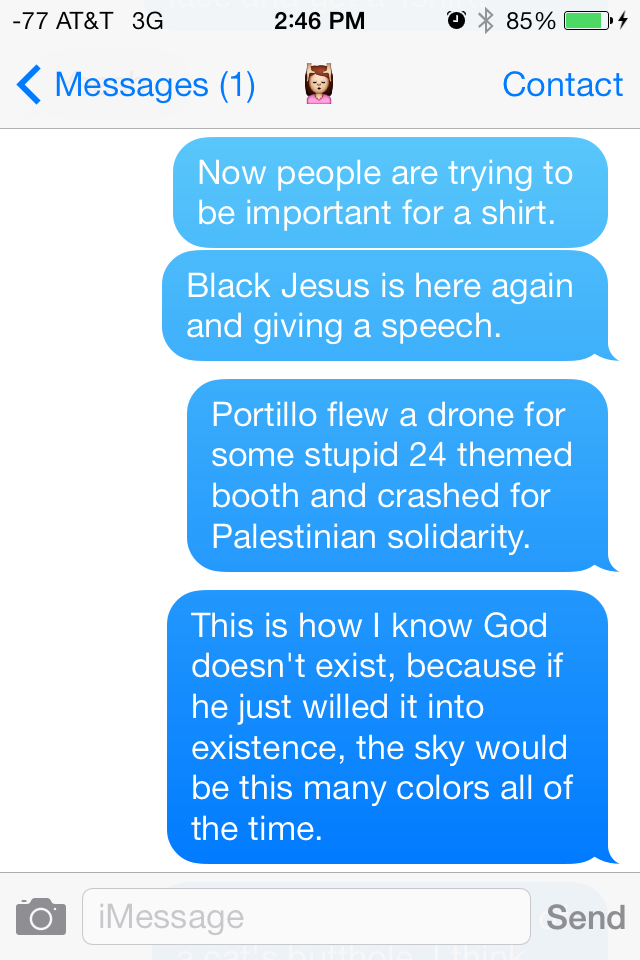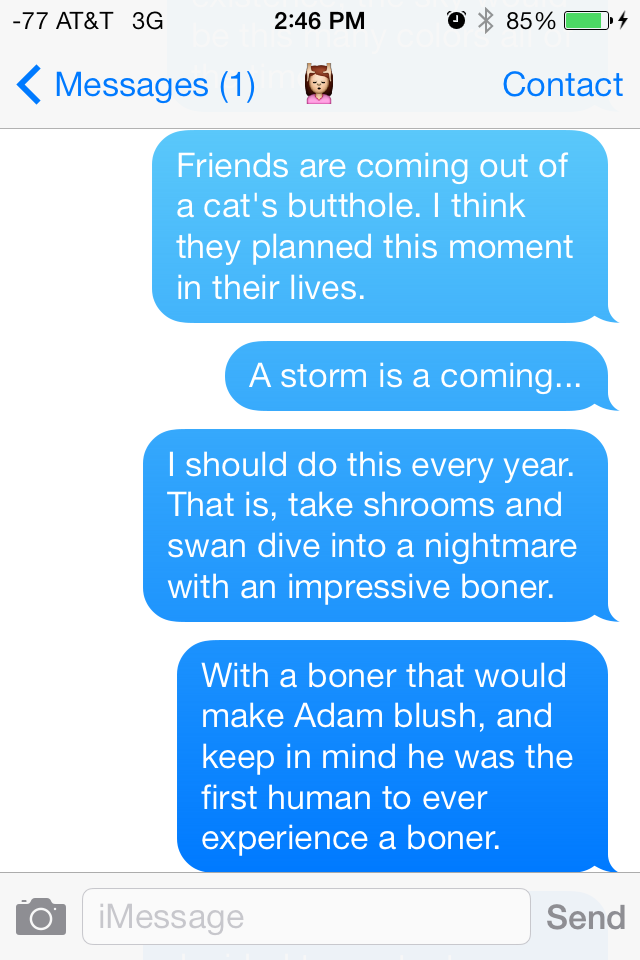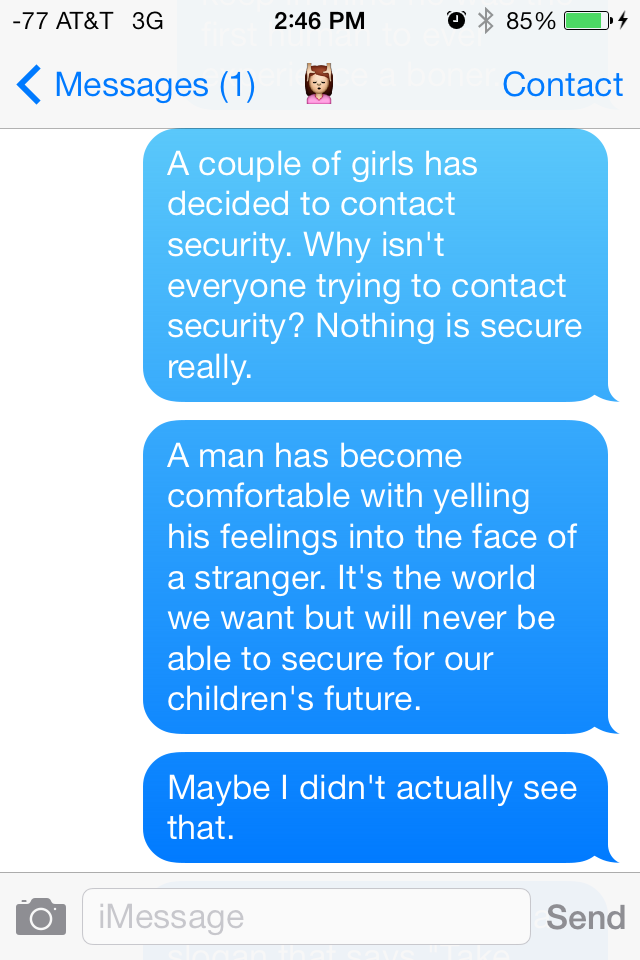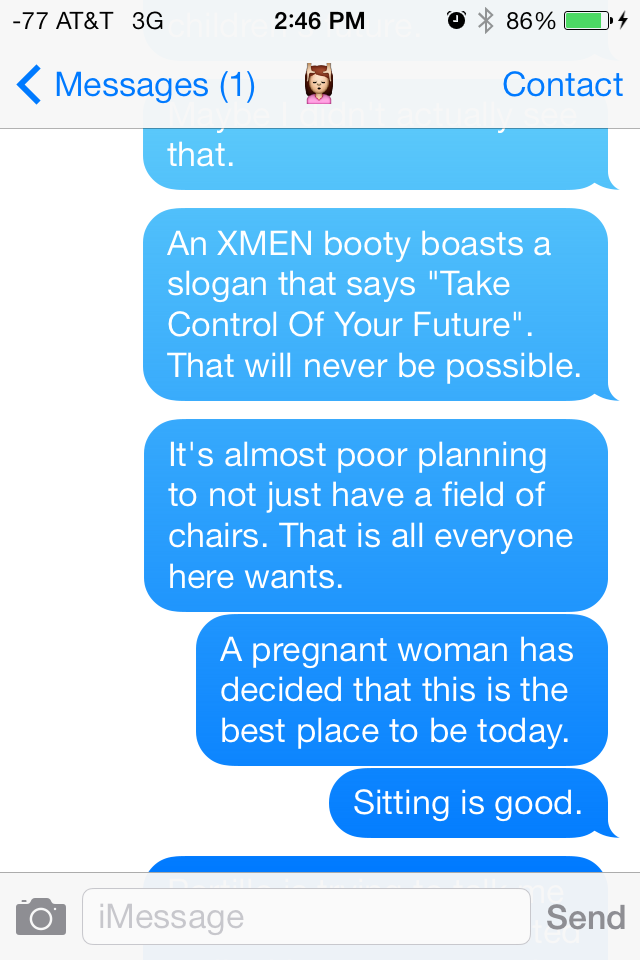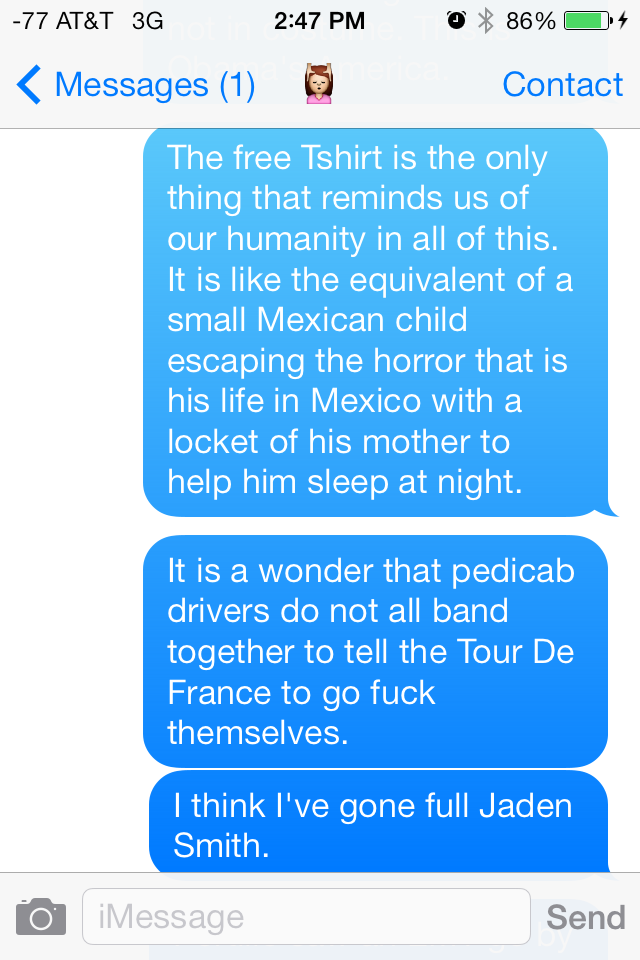 (by Jonathan Corbett)