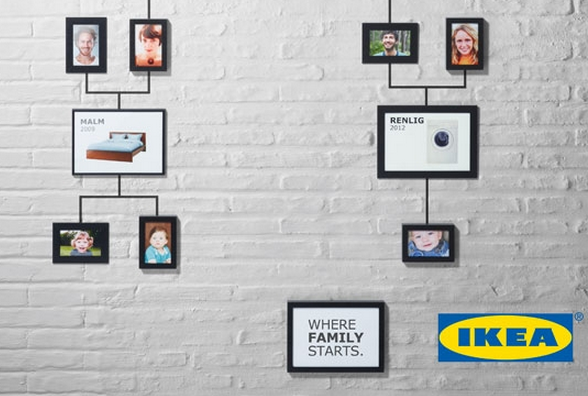 You existed by the time we hit the spin cycle. (Via ADWEEK)

Apparently, one in ten Germans were conceived on an Ikea bed, and Ikea is capitalizing on this victory by promoting it in their new ad campaign. If I were responsible for 10% of German births, I'd want to take credit for it too.
The German ad campaign features family trees going back to the 1940's and connects each generation with the bed where the magic happened. Well, mostly beds. They've also credited a sink, kitchen table, and washing machine for some of the romance.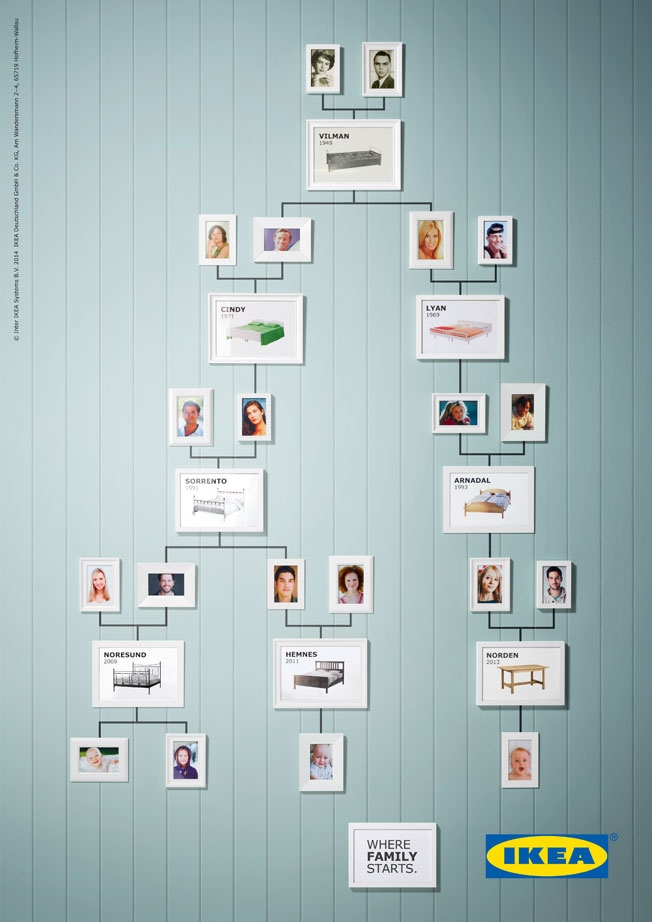 The Kitchen Table: Where Family Starts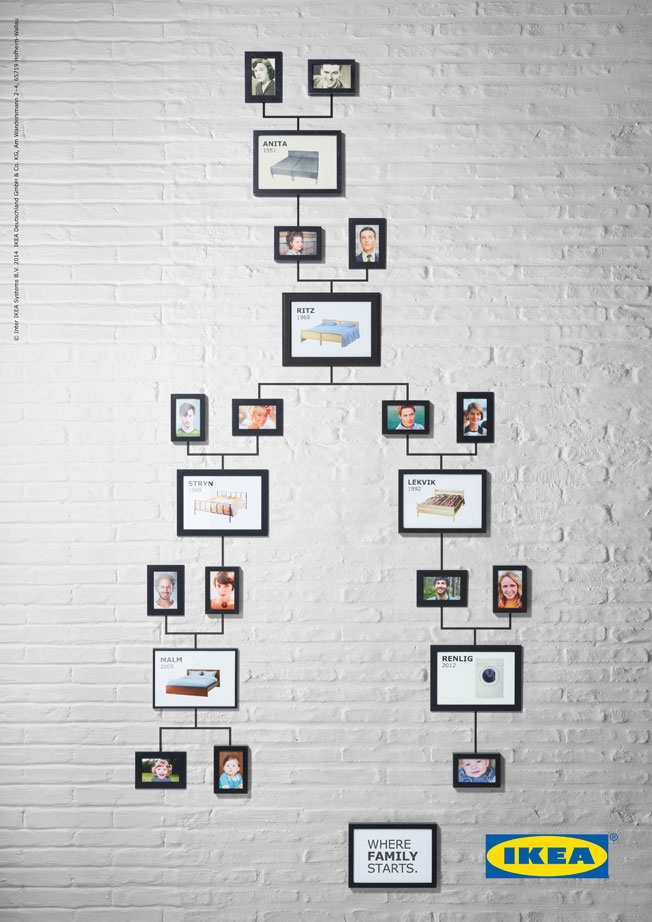 Something new to dwell on the next time you're trapped in the IKEA maze.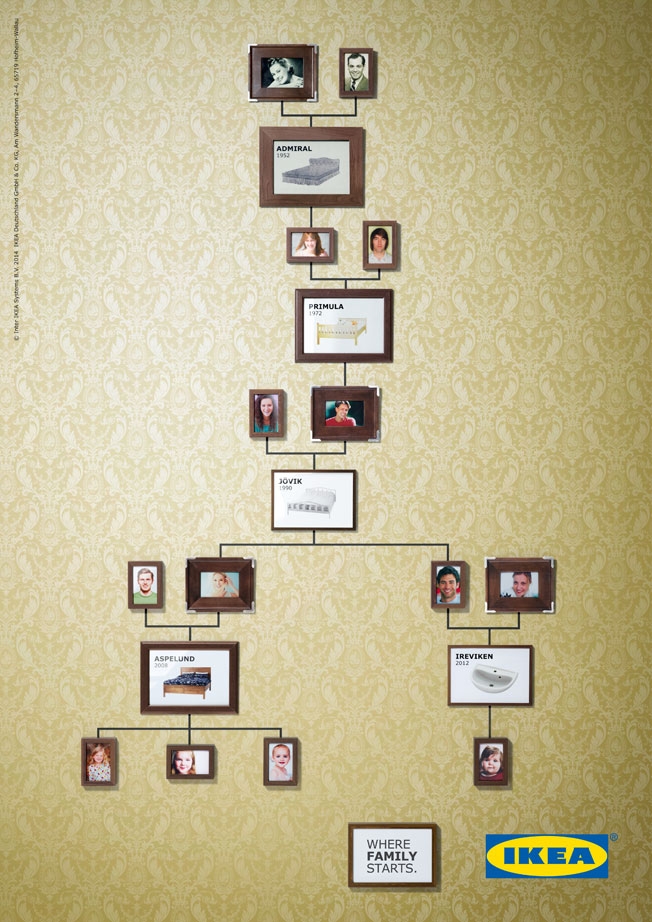 Three kids from one bed, we never left the house.