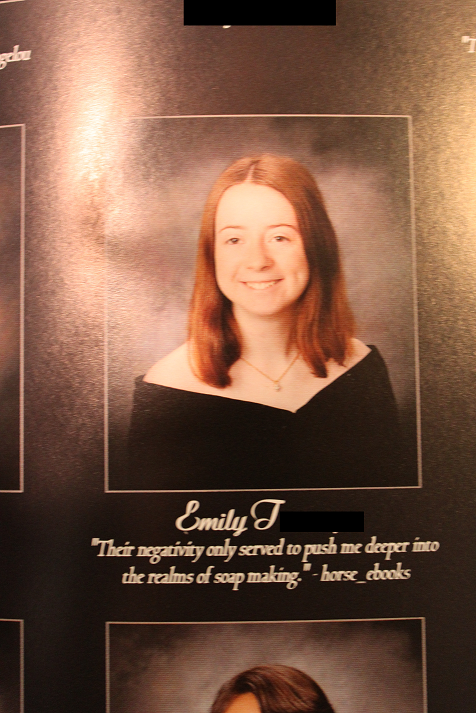 How to simultaneously capture the pointlessness of your high school years while demonstrating you have a big future in manipulating the Internet? One senior named Emily pulled it off when she wrote the following on her Tumblr nine months ago:
That wasn't hard. So she honored her pledge and picked a quote from the disarmingly poetic spam Twitter feed to be the permanent epitaph to her high school matriculation. It actually captures the spirit of high school life pretty well. If we had soap making to shelter us from the negativity of our fellow students, our late teens would have been much happier. 
We're surprised if this is the first instance of @Horse_ebooks being quoted in a yearbook, or for a wedding toast, or even at a funeral. The tweets of @Horse_ebooks have been called "cryptic missives that read like Zen koans which have been dropped on a computer keyboard from a great height." Did Ben Franklin or Oscar Wilde ever capture the connection between negativity and soap making so eloquently? Didn't think so.