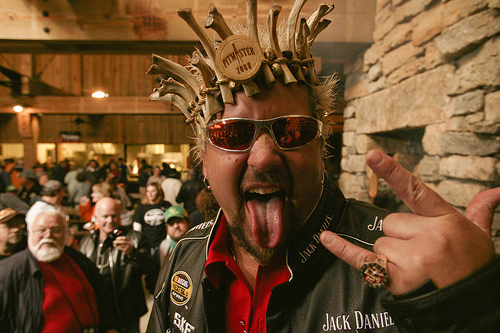 It's time once again for the results of our #celebreply contest! This week's target was the Larry the Cable Guy of the kitchen, Guy Fieri. We got a lot of great responses this week, and our favorite gets a FREE Valentine's Day-themed Someecards mug, also available to buy at the Someecards Store!
Here's this week's winning entry!
Congratulations, John! We'll contact you via direct message on Twitter about sending you your prize, which looks like this: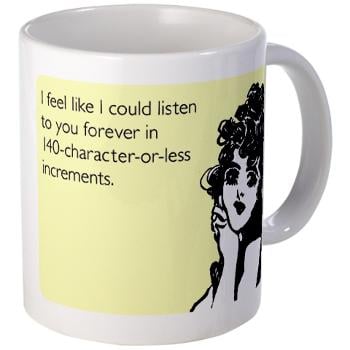 Here are this week's runners up:
(2)
(3)
(4)
(5)
Thanks to everyone else for entering, and check back next week for a new celebrity target!
Original post:
One of the best and usually worst things about Twitter is that it gives us unprecedented access to the everyday lives of athletes, movie stars, politicians, and even spray-tanned celebrity chefs. These hastily written, half-formed thoughts from vapid multi-millionaires are often deserving of merciless ridicule. A few of our favorite funny people have already turned this into a hobby. Now, it's YOUR turn. Take a look at this unbelieveably obnoxious tweet from loud-mouthed chef and unofficial Ed Hardy spokesman Guy Fieri, who photographed himself filling New York's most famous kosher deli with the decidedly un-kosher stench of AXE body spray. Then send a smart-ass response of your own, formatted like this:

Add the hashtag, "#celebreply," then copy and paste your tweet in the comments below, along with a link to it. REMEMBER: We can't post any entries that don't link to an actual tweet, so try to set up a Twitter account if you haven't already. We're looking for originality and cleverness, and there's no limit to how many times you can enter. The winner will receive a prize from the Someecards Store! You have 24 hours — results will be posted tomorrow. Good luck!