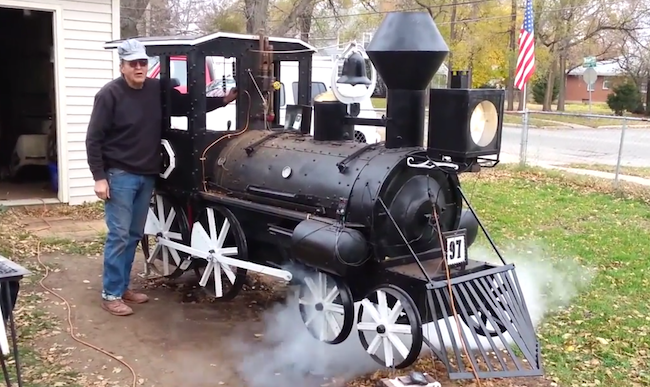 Next stop, Consumption Junction!
Do you know someone who's so into barbecuing they annoy everyone at cookouts by bragging about their grill? Well, send them this video to let them know there's an old dude with a replica steam engine BBQ smoker that makes their grill look like an Easy-Bake Oven.
Redditor DrewCIL says the guy in the video is his dad, a retired iron worker who lives in Illinois, and built the behemoth from scratch. The grill he spent three years working on has a bell, a whistle, a valve to relieve steam pressure, with "four wheels back, four wheels forward." Basically, it's a gorgeous, 2-ton noisemaker that cooks chicken.