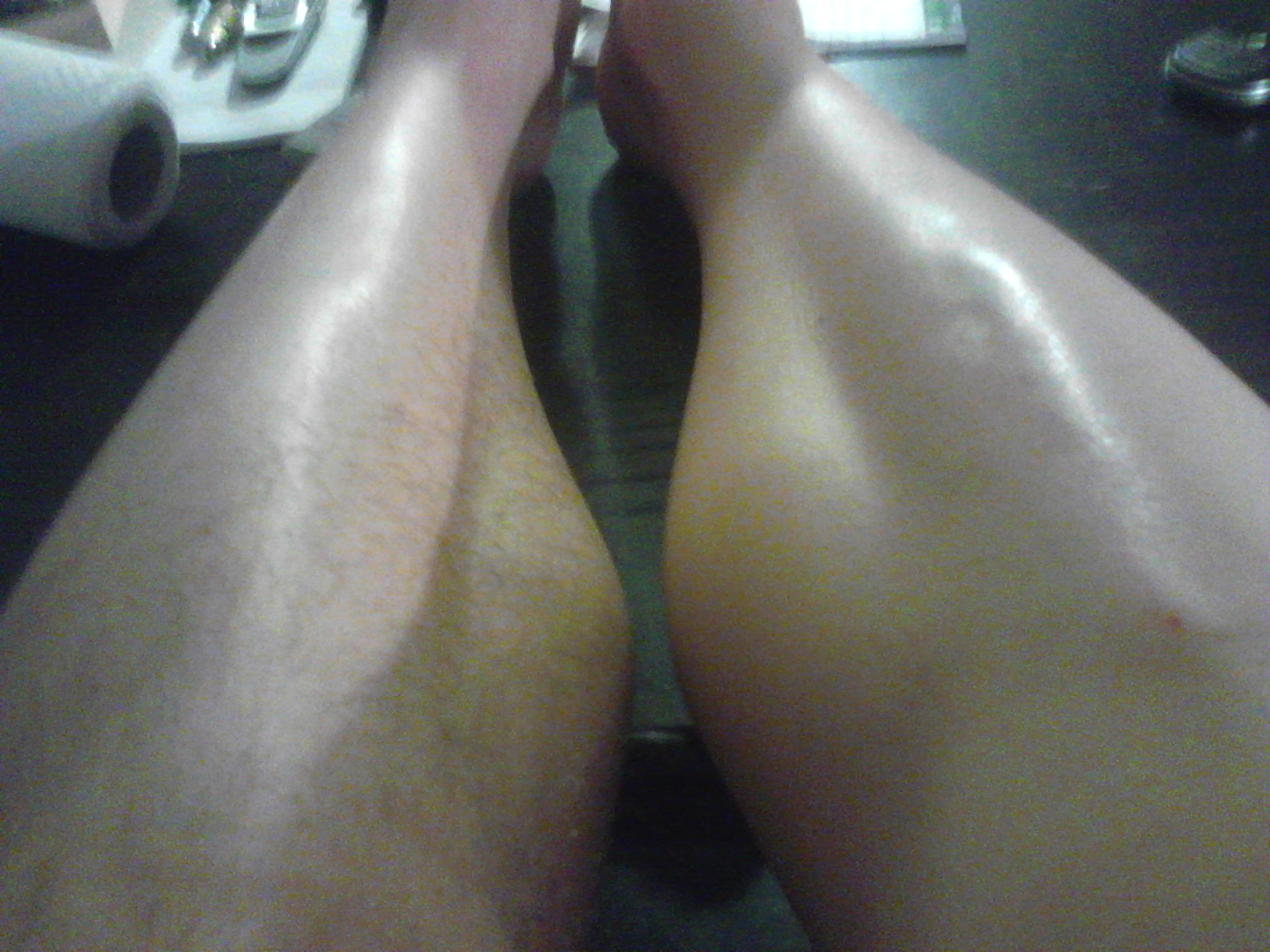 Or, as with the other leg, you can wear tight socks for years and get hairless naturally!
A single dad and Redditor shared the above photo as a peek into the lengths a solo father most go to be inducted into the cool dad hall of fame while raising a daughter on the approach to her teen years.
"My daughter asked when I'd teach her to shave her legs. Well, today was the day..." read the title accompanying the photo. The little red dot is apparently the one bloody nick in an otherwise successful shave for the Lady Schick novice. In a scene that will make you want to call your dad and chastise him for not being there for you enough, the Dad describes himself and his daughter entering the world of leg-shaving for the first time as a team. "We were wearing shorts and sitting next to each other on the side of the tub. She did it right along with me! We stopped just above the knee," wrote the dad in response to the flurry of advice from charmed commenters.